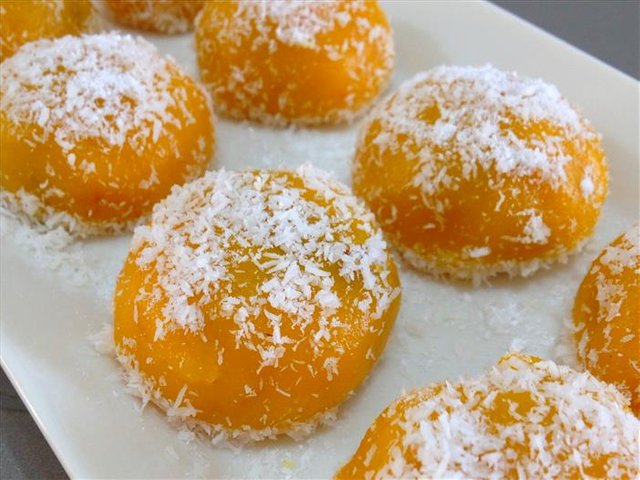 Nuomici named glutinous rice ball, is a traditional snacks of Han nationality. The snacks I did contains pumpkin and red bean-paste filling, coated with a lay of shredded coconut. tastes good, and a little sweet.
Eating it can protect yourself from cold in spring but a bit chilly, and also it is benefit to the people who have diarrhea.
If you make the fruit Nuomichi, you can steam the skin of it, and then cool it, wrap the fruit you like. It is better to eat fruit Nuomici in summer.
Ingredients:
pumpkin
glutinous rice flour
red bean-paste filling
shredded coconut stuffing
Instructions:
Wash and peel the pumpkin, cut it into small pieces and steam it until they are beginning to be tender.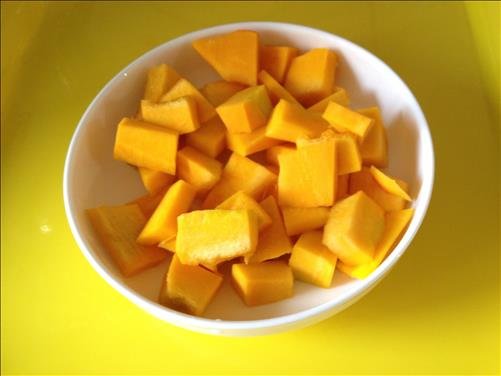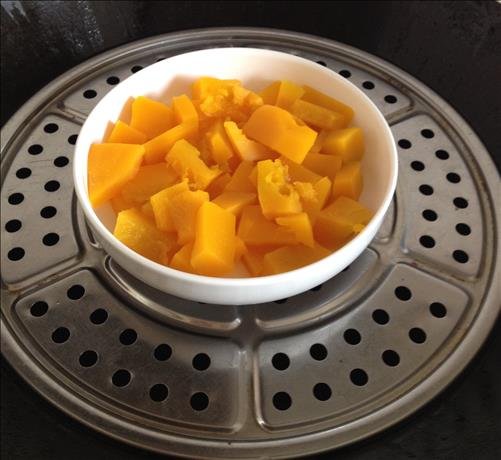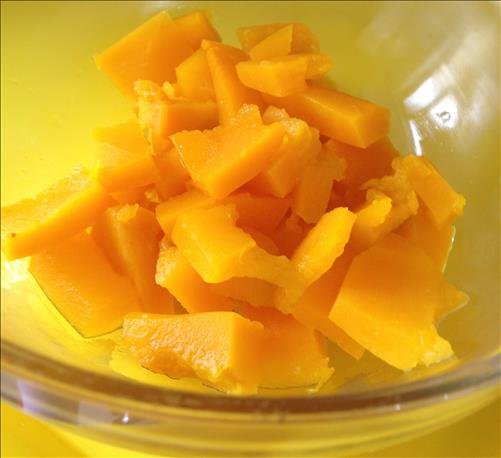 Put the cooked pumpkin in a large bowl, press the pumpkin with a spoon, and then add in glutinous rice flour, stir it with chopsticks and then use your hand to knead it until smooth dough .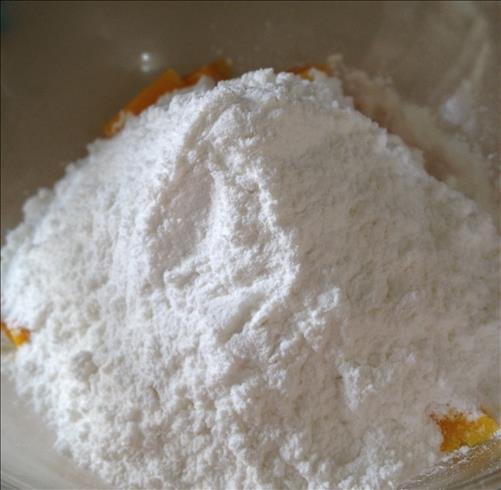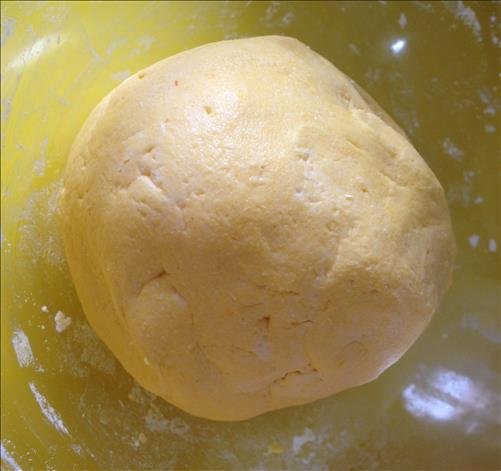 Make the red bean-paste filling into many small balls with your hands.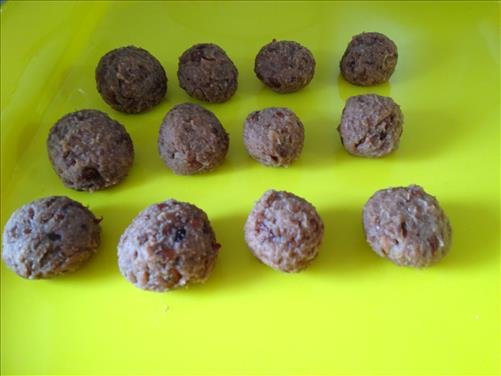 Take a small pumpkin dough, press it and form a round skin, put the red bean-paste filling in the middle of it, fold it and form a ball . one by one .
Put these small balls on a greased paper in the steamer with boiling water, cover the lid and cook them for 6-7 minutes .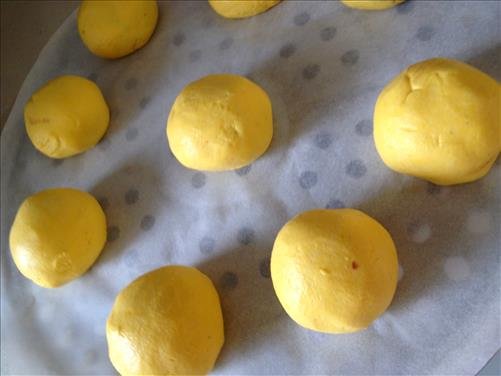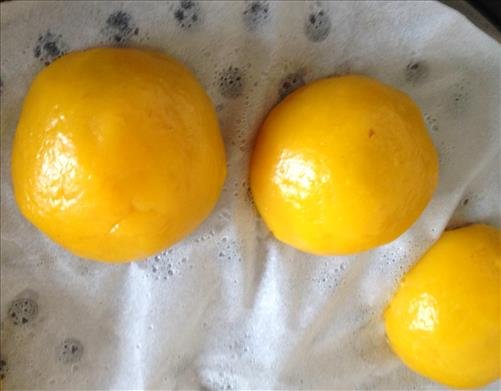 Put a ball in the shredded coconut stuffing, and the ball is coated with it. one by one .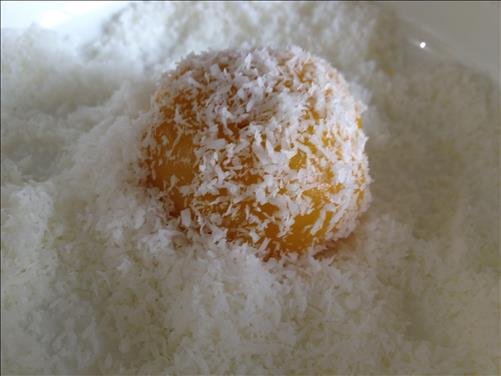 Place them in a plate,the glutinous rice ball is done. Serve with warm.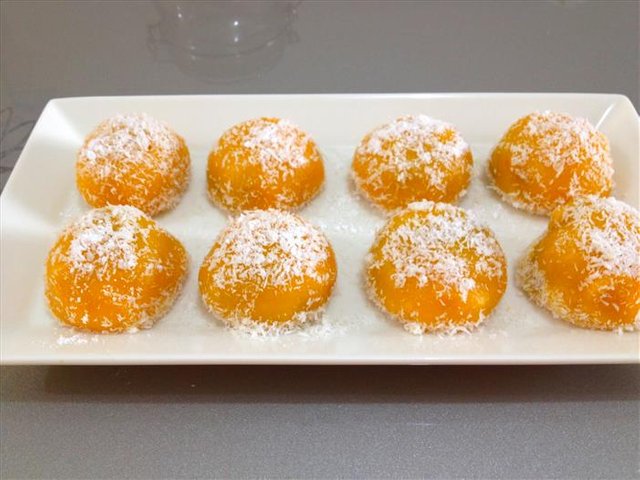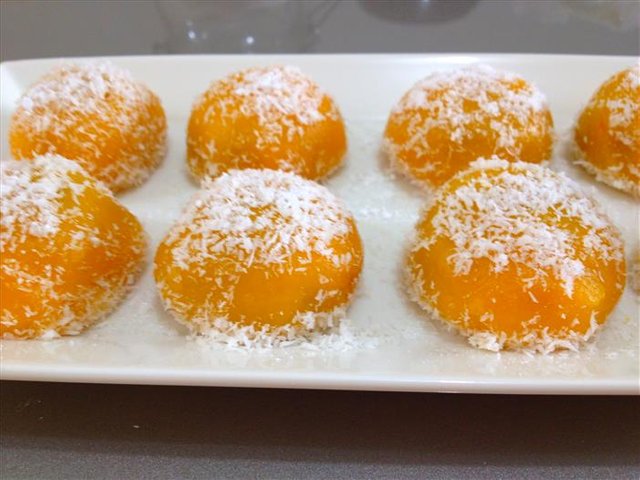 南瓜糯米滋
糯米滋是传统的汉族小点心。
这次做的糯米粉加入南瓜泥,里面加上豆沙馅,包裹在一起,蒸熟再滚一层椰丝而成。口感特别好,微微有一点香甜。
在这还有一点寒意的北方春天里,吃这个还可以御寒,而且容易腹泻的人吃了也大有益处。
如果包水果馅的糯米滋,可以先把皮蒸熟,凉凉在包裹自己喜欢的水果馅料。夏天吃这种水果馅的口感会更好。
原料:
南瓜
糯米粉
豆沙馅
椰蓉
糖粉
做法:
南瓜洗净去皮,切块,上锅蒸熟。
蒸熟的南瓜趁热加入糯米粉,搅拌均匀,揉成光滑的面团。糯米粉比较粘手,先用筷子搅拌好,凉一些再用手揉捏。
豆沙馅搓成小球,备用。
南瓜面团分割成若干小球,按扁,包入豆沙馅,封口。搓成小球。逐个包完。
蒸锅铺上油纸,防止粘连。放入糯米球,开水蒸7分钟。
开盖趁热在椰蓉里滚一圈,摆在盘中,粘满椰蓉的糯米球就做好了,凉凉吃更好哦。
My previous posts about food and travel .
If you are intrested in it , don't forget to upvote and follow me @helene .
Thank you
Sincerely helene