These little bad boys helped me control my snacking during hot summer days. I hope you will like it too😉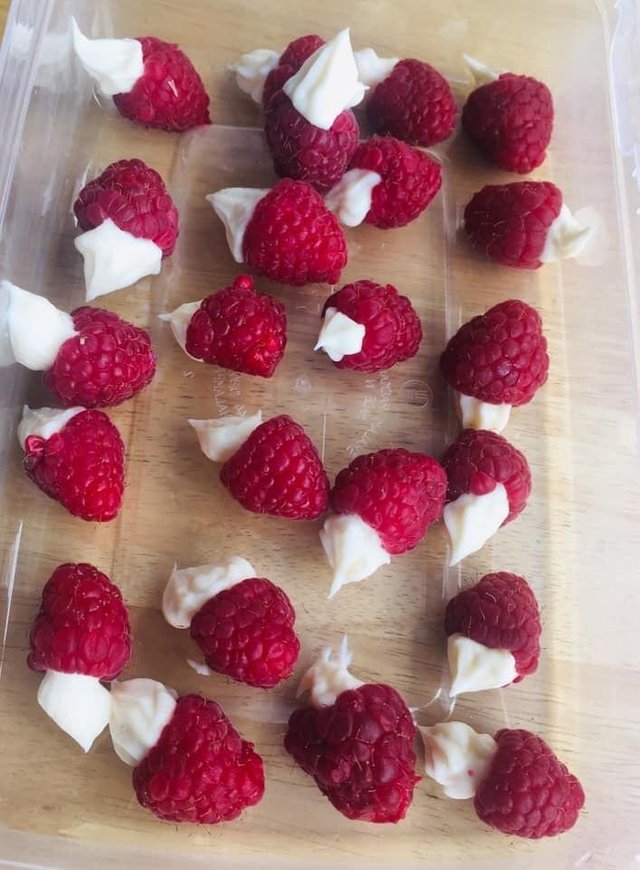 Only 4 ingredients and so satisfying!
You will need:
About 90g fresh raspberry
70g plain greek yogurt
15g protein powder (I used vanilla)
About 10g desiccated coconut or chopped nuts or peanut butter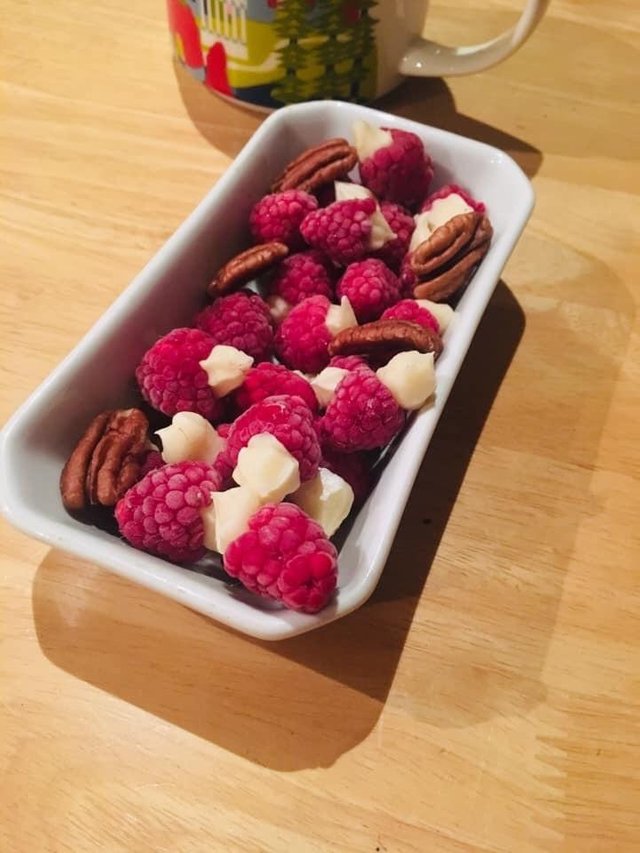 1.Mix all ingredient till it looks like paste.
2.Transfer to small plastic bag.( I used piping bag for this)
3.Cut the end of the bag, push the filling all the way down, and twist the bag.Apply little pressure to fill each of your raspberries.
I like them frozen because it stops me from eating to quick :-)
Macros looking great too!
Macros for all:
Protein 22
carbs 18g
Fat 7g
Fiber 5g
.......Polish translation.......
Pyszna przekaska w gorące letnie dni. Mam nadzieję, że się tobie spodoba😉
Tylko 4 składniki i tak pyszne!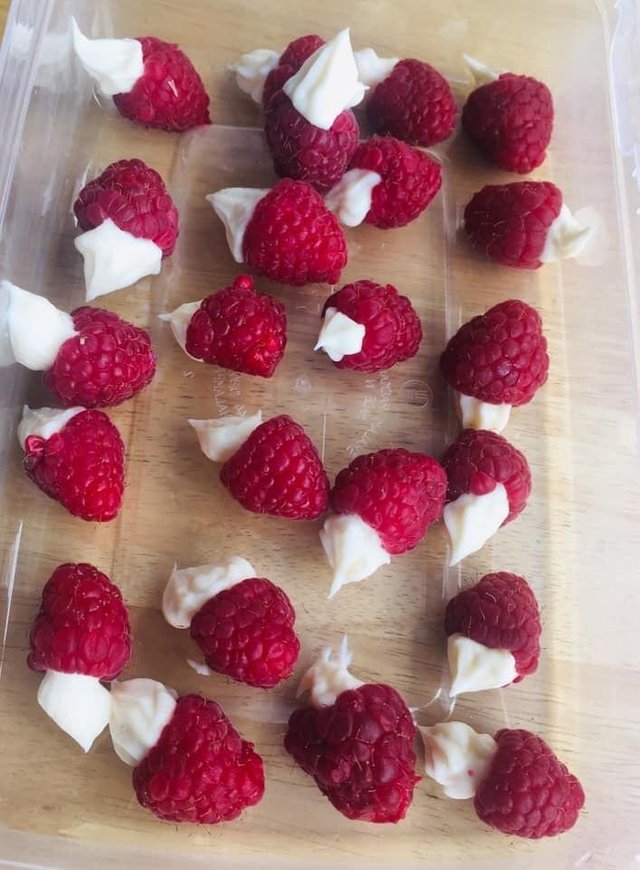 Będziesz potrzebować:
Około 90g świeżych malin
70g jogurtu greckiego
15 g białka w proszku (ja mialama wanilie)
Około 10 g wiorki kokosowe lub posiekanych orzechów lub masła orzechowego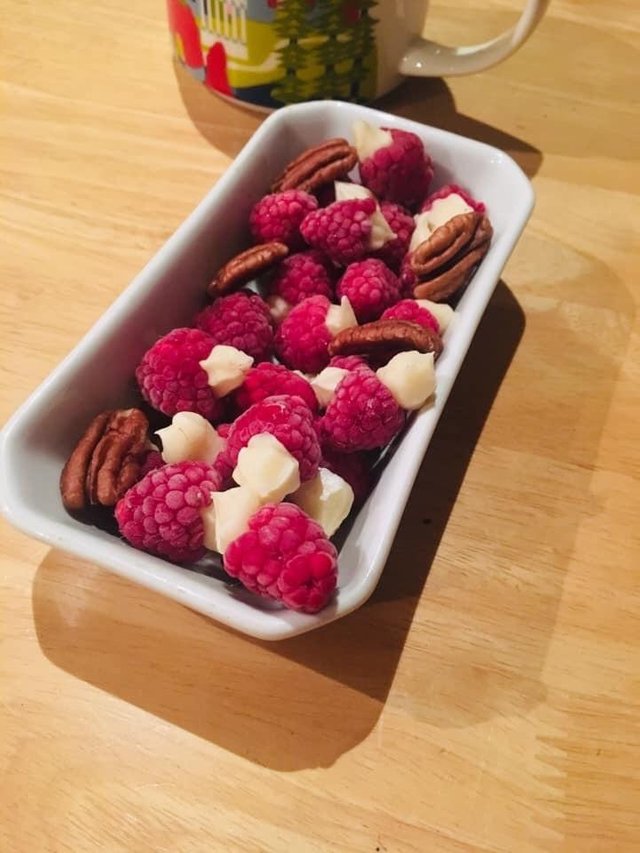 1.Wymieszaj wszystkie składniki pomijajac maliny.
2.Przenieś do małej plastikowej torby. (Użyłam do tego worka do szprycowania)
3.Przytnij koniec worka, dociśnij nadzienie do końca i przekręć torbę.Napełniamy każdą maline wedlug wlasnego uznania.
Lubię je zamrożone, ponieważ powstrzymuje mnie to od zjedzenia wiecej :-)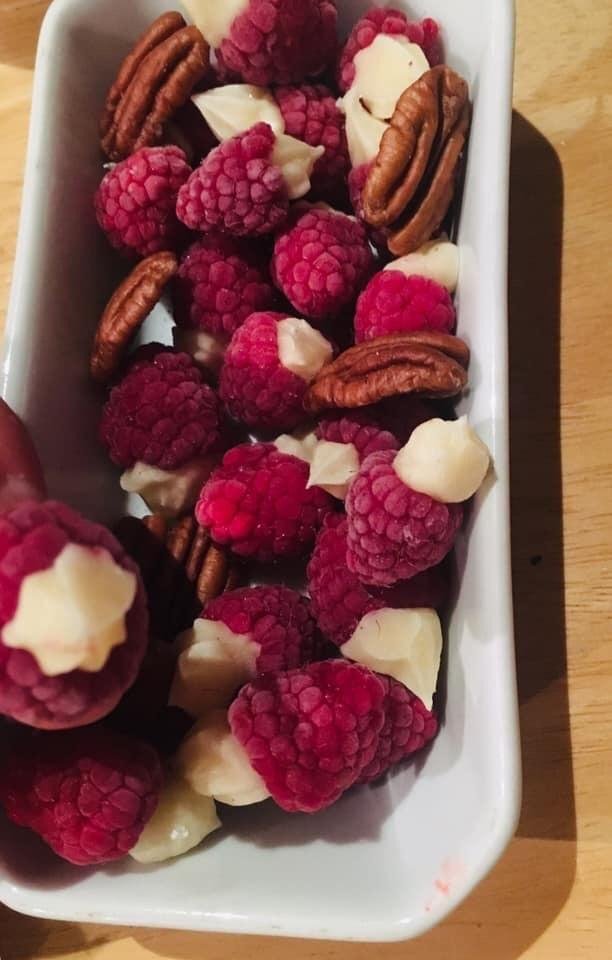 Makra też wyglądaają świetnie!
Makra dla wszystkich:
Białko 22
węglowodany 18g
Tłuszcz 7g
Błonnik 6g