Pizza - one of the most universally loved foods ever. Odds are, you're a pizza fan. But can you be vegan and still have pizza nights?
Don't worry, you can. It just takes a little know-how. Here's how to knock up an easy peasy pizza in your own kitchen. If it goes well, it should turn out looking a little something like this...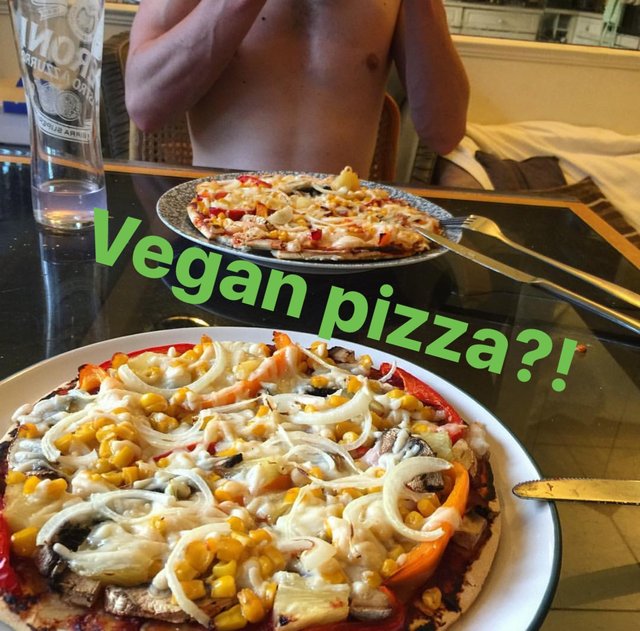 Yum, right? Okay, let's get started.
First you'll need a pizza base. You can of course make your own, but often when I want pizza I'm also feeling lazy, so most often I go for these: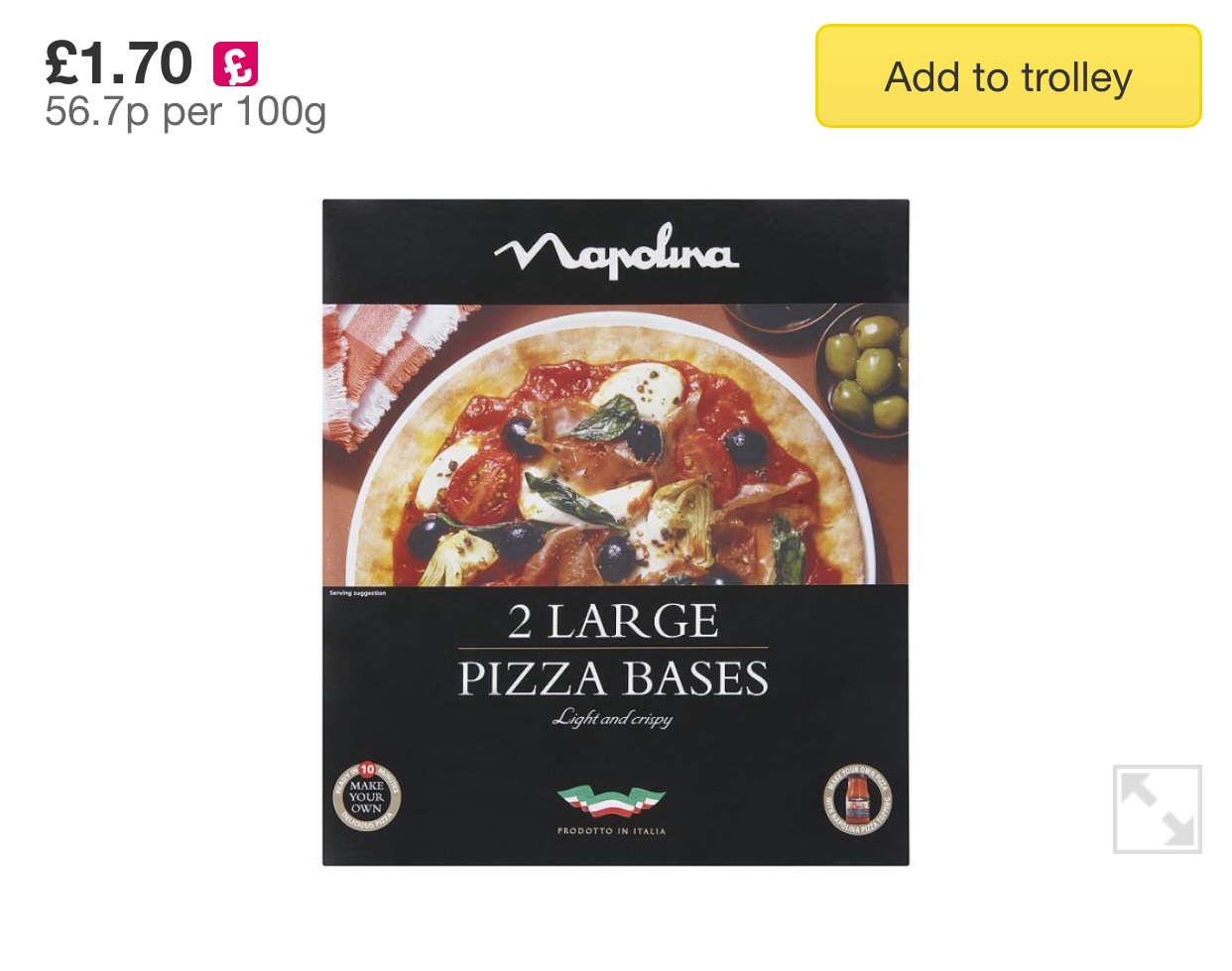 These pizza bases from Napolina aren't a bad price, aren't a bad size, not too thin and not too thick. Perfect.
Next slap on a bit of tomato purée. Own brands are fine for this, but if you want to save yourself a bit of time you can get the stuff with herbs and garlic already mixed in. If you get the plain stuff, mince some garlic and sprinkle it evenly over your tomatoed pizza base.
Next, add your veg of choice. Mushrooms, onion, sweetcorn, sweet peppers, pineapple - the choice is yours. Now for the good stuff...
It is only a slight exaggeration to say that this cheese has changed my life. I am generally VERY fussy when it comes to vegan cheese (most taste like feet), but this I actually love. It's mild and melty and really does the pizza cheese thing.
After you've done this, just stick it in the oven for 20 minutes or until it looks done 🍕🍕🍕
I also recommend the pizza variation where instead of a pizza base, you use puff pastry. Hint: the Jus Rol brand is vegan! This too is delicious and good for dinner parties (or cut into little slices for a buffet).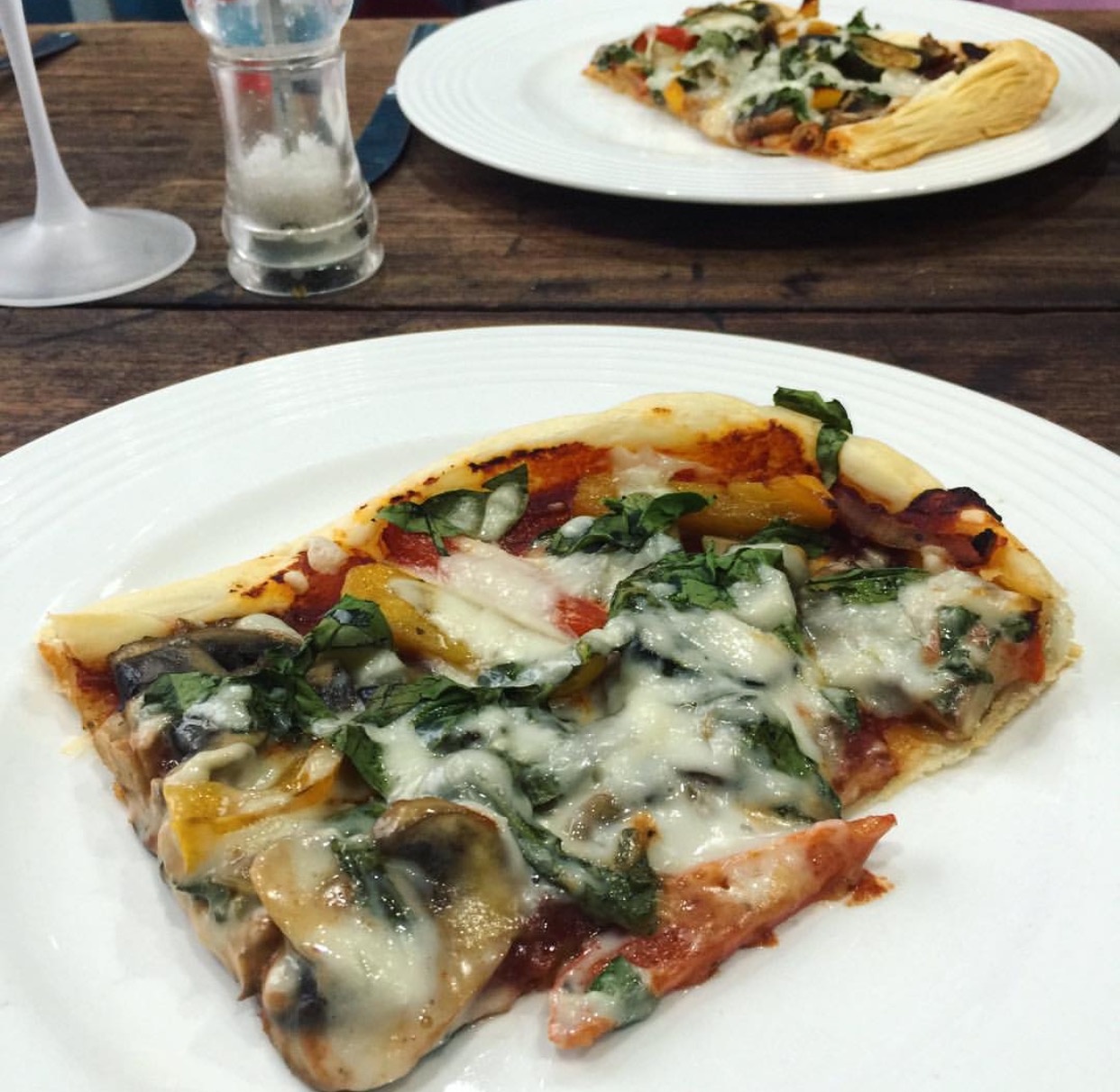 Okay, but what if you really want pizza, but you just can't be bothered to make it? Is there a pizza express for vegans?
Yes!
But it's Zizzi's. Zizzi's have a whole vegan menu and one of the best items on it is the pizza. It had a sparkling reputation and for such good reason. Definitely give it go.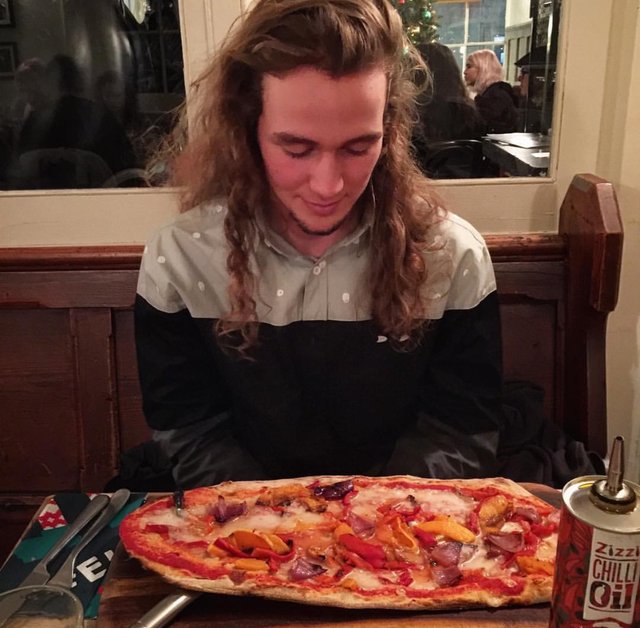 Have you got any vegan pizza tips? Leave them in the comments below!