Fried Rice with Chopped Omelette
Good Afternoon Food Lovers...
Food is the primary source for human life, that's why I always serve food to you all. But, it can not be eaten, because it's just virtual, just in your view, in steemit.
The staple food in my place is rice. Rice can be though with a variety of menus and tastes, rice has evolved, from staple food to cool food and be excellent for anyone culinary lovers.
---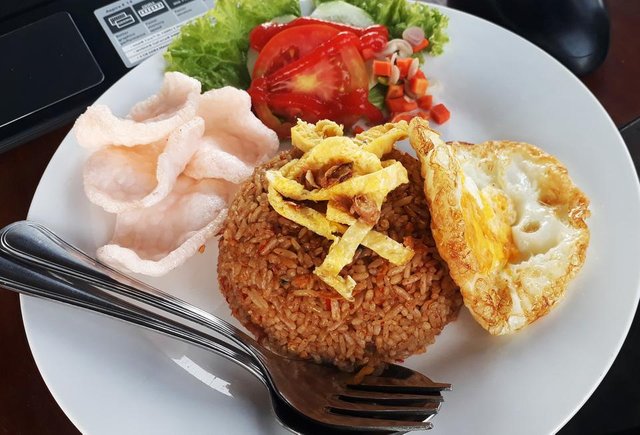 Maybe in your place is different, you can make corn as staple food, sago, or wheat. Maybe also in your place staple food can be processed into a variety of cuisine menu, which is never boring.
Eating is of course never boring hahaha.
Like this fried rice, which I ordered from a restaurant when I visited with a friend. It was very beautiful, with a chopped omelet on top of it. This fried rice is cooked very neatly, and will invite the taste for anyone who see it. You are of course tasteful right!
---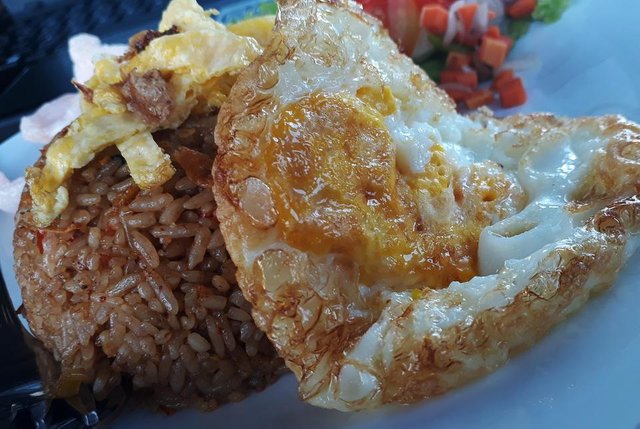 In the first picture, you have seen a chopped egg over fried rice, it is very crunchy, I do not know the secret recipe, so it becomes very tasty. You definitely want to try it!
And in this picture, there is a cow's egg, I order as a side dish.
---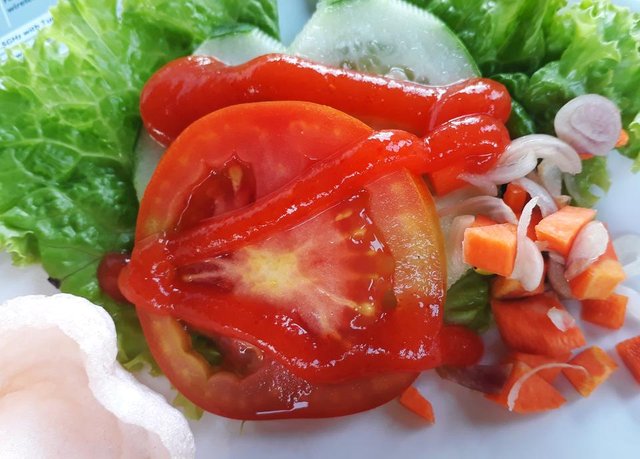 Of course there is addition as a beautiful penges and add more taste. It was a chopped tomato sprinkled with sauce on it. Leaves salad and fried onions make fried rice is delicious to eat.
---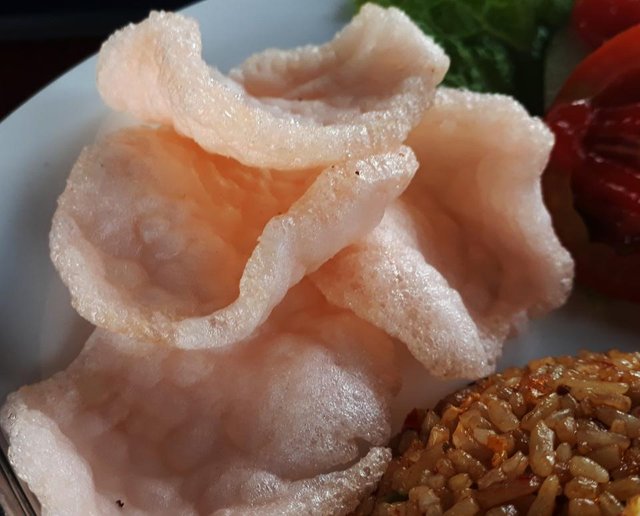 Crackers
Well, here's what I like. People in Southeast Asia never miss crackers on top of their food, let alone it is fried rice, fried noodles and other foods. This makes the fried rice more delicious in eating.
Hope to add to your taste. Namaste
---
---
FOLLOW ME: