Beef Steak in Black Pepper Sauce
Hello food lovers!
There are different types of food in this world, especially when we visit different places. Always served different foods.
In fact, it is all cooked with the same main ingredients, such as beef. In my place also the same rice, because the food was eaten with rice. Say this is Southeast Asia, then still eat rice as well as staple food.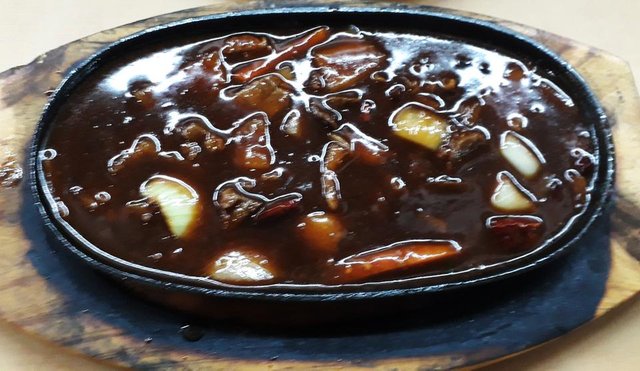 ---
While I was in southern Thailand, I ordered the food on the menu they offered me. I look at it carefully, and choose a delicious meal. Hence, I chose "Beef Steak in Black Pepper Sauce".
The menu is still beef, I do not know how they cook, but clearly in this menu there is black pepper, the aroma of black pepper is very distinctive, so it adds extraordinary pleasure.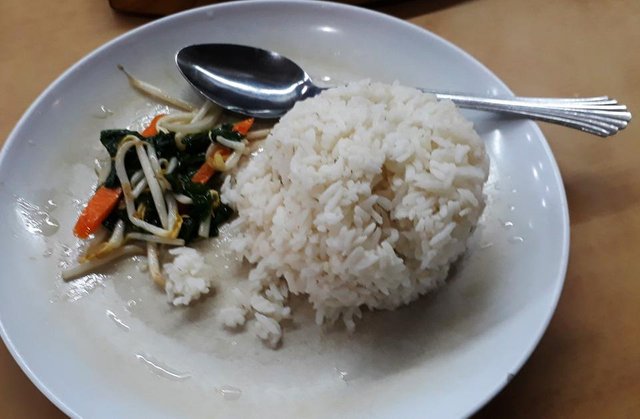 As I said, there is still the white rice. Hence, I ordered white rice, it is not possible I eat this soup alone, because white rice will be my food supplement. The white rice I ordered also had a sprinkling of bean sprouts and a little vegetable, it was satisfying.
---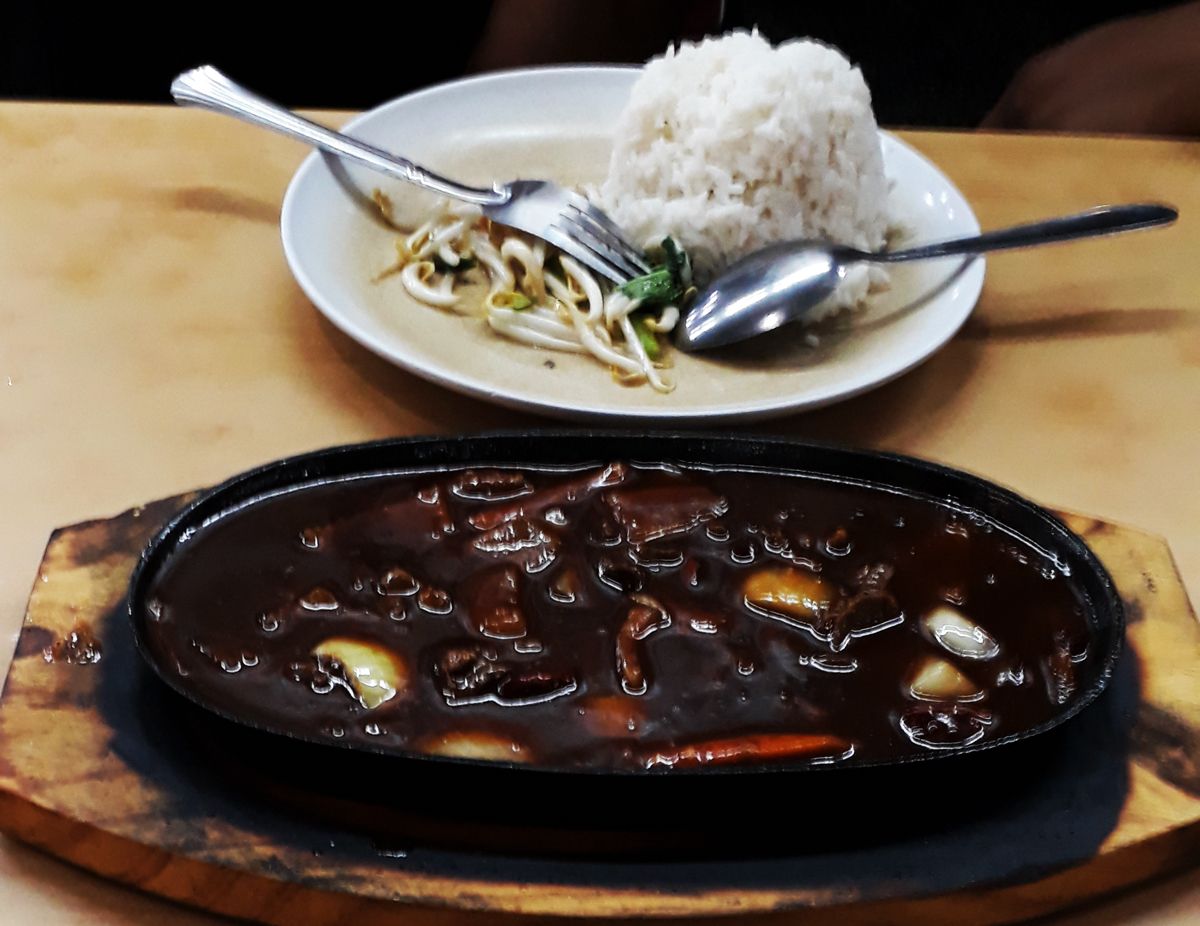 There was a ripe piece of potato
Yes, this is very nice, the soup was spicy, and the potatoes that were put into it were also very ripe, it could be to add carbohydrates.
Well, I will enjoy this dish, are you interested in cooking this gravy? because I am also interested, I will learn the recipes used to cook a bowl of delicious Beef Steak in Black Pepper Sauce.
---
Hope to add to your taste. Namaste
---
FOLLOW ME: