Sweet & Sour Grouper
Hello Food Lovers...
Grouper is an expensive fish, here the price could reach US $ 5 per kilogram. I can understand it, because grouper is the best fish in the world, at least that's for me. Maybe if you eat snapper, it's also sweet and delicious, but not as tidy as a grouper.
In the grouper, I know of several types, which are named in the local language, some are expensive and some are slightly cheaper.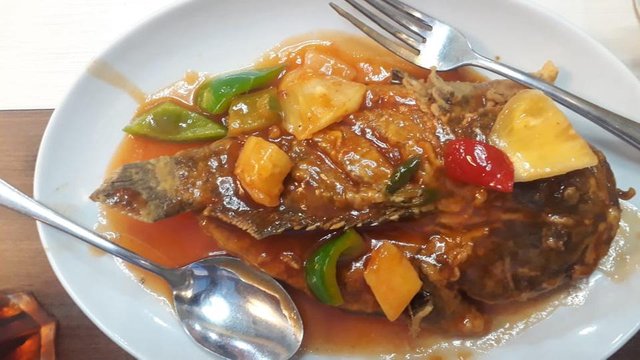 This one is sweet sour grouper
If you look at this dish, it's beautiful, I really want to eat it, every time, without getting bored. Well, the grouper is fried with flour, and made a nice seasoning. There are pieces of pineapple and peppers.
---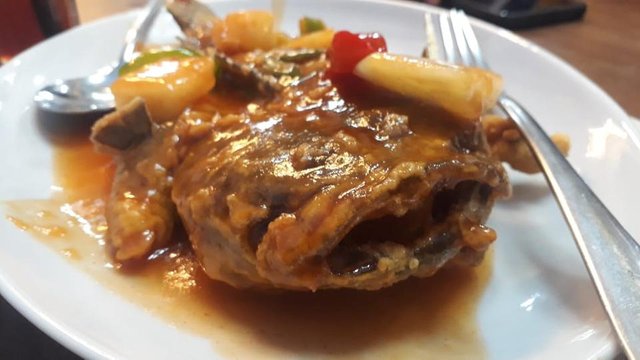 Grouper weighs 4 ounces. And cooked by a nearby restaurant, I bought it with my wife for the needs of breaking the fast today. Ah, that's wonderful.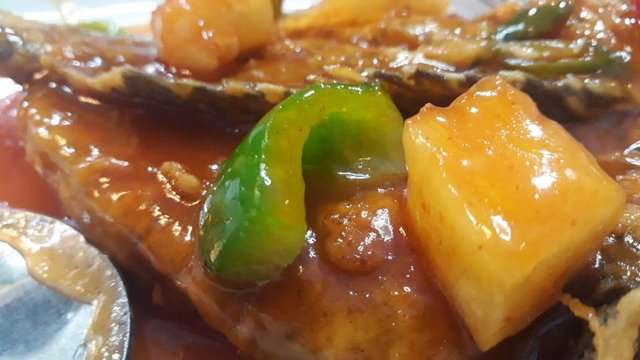 Look at these pineapple pieces and green peppers, so delicious and tempting. Here, food like this is eaten with white rice, and a glass of water. I love orange juice.
Because orange juice can make us eat fish eager, not fishy mouth, and the smell of fish will not stay. Especially if there is Coca Cola on the table. Hihi
---
Hope to add to your taste. Namaste
---
FOLLOW ME: