Today though the day off, but I woke up as usual and decided to surprise your loved ones. And baked them a cake.
That's my today's cake turned out! To be honest, the recipe is called "I blinded him from what it was))) But very good)))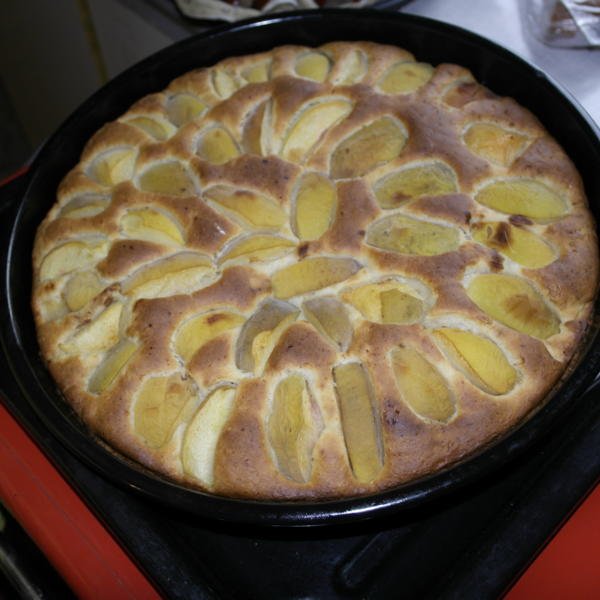 For the dough:
200 g curd, 200 g of yogurt, a Cup of sugar, vanilla, 2 eggs, 3 tbsp vegetable oil, pinch of salt, incomplete tsp. soda mixed with flour. Flour as much as take, the dough is like thick cream.
The form greased with vegetable oil. With a spoon put the dough. On top put chopped into several pieces, the halves of the peaches.
It turned delicious!!!