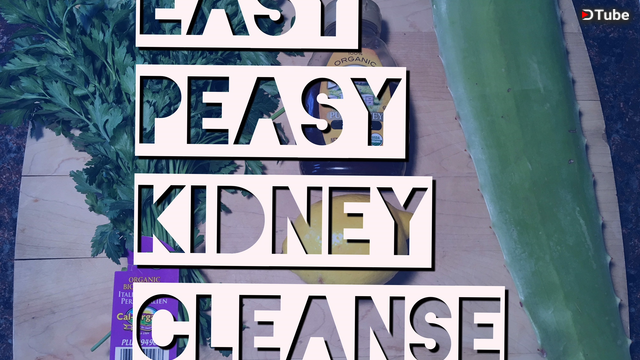 ---
Hey Steemfam!
Spring is officially here and boy can I tell you I'm so excited for it! Spring is the traditionally the time of year where we clean out things and make way for new growth. It's also the best time of the year to do a cleanse. Most people focus on the liver, blood, stomach, and digestive tract. One organ that is often overlooked but very important to optimal health is your kidneys. So today I will be sharing with you an "easy peasy" cleanse that you can make with four inexpensive ingredients in about ten minutes.
Benefits of Doing A Kidney Cleanse:
For those of you who don't know the kidneys are the organs that filter out waste in your blood, pass it out in the urine, then send fresh blood back to your heart. Pretty important stuff I would say. After time or eating processed foods your kidneys become sluggish and even toxic. Which can make us sick, can create kidney stones, and other diseases. So it's important for us to regularly do a cleanse and there is no better time than now.
Here are some of the results that people enjoy from doing it:
More energy and vitality (do I really even need to keep adding after this guys?)
A slimmer waist (all over actually) parsley aids in releasing of excess water and fluids.
Lower blood pressure.
Less joint pain or body aches.
Join Me
Today is Day 1 one on this cleanse for me. Who's wants to join in? Drop a comment below and let me know. I'll be sharing my results with you in the coming week and look forward to hearing about your results! This my first Dtube video and it was rather fun! Big thank-you's to my brother for producing and editing the video! If you have any feedback I am all ears! Have a great day!
---
▶️ DTube
▶️ IPFS