Pancake Cheesecake, Recipe and Photo Shoot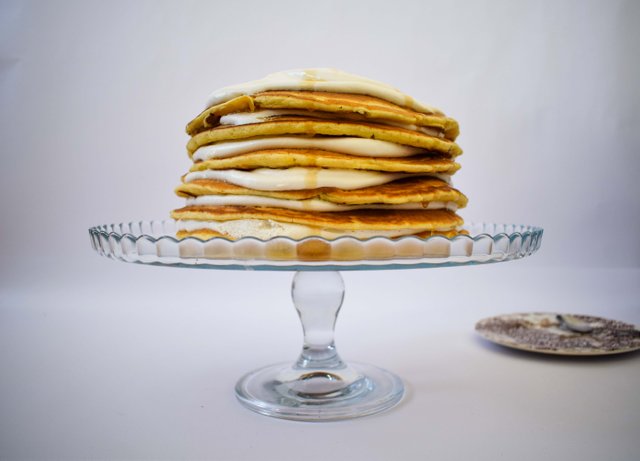 Is there anyone who doesn't like pancakes? And is there anyone who can resist the creamy and tasty cheesecake filling? This recipe combines both. Absolutely delicious treat that is easier to make than it seems.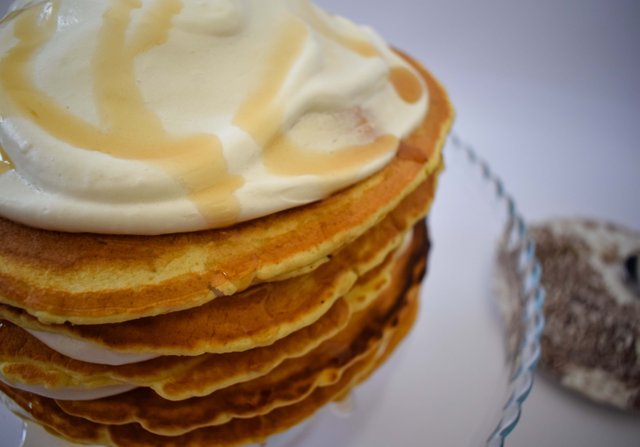 Ingredients
For the pancakes:
2 cups of milk
6 tablespoons white vinegar
3 cups flour
6 tablespoons granulated sugar
3 teaspoons baking powder
1 teaspoon baking soda
1 teaspoon salt
3 eggs
6 tablespoons butter (melted)
some oil for frying
For the cream cheese filling
1 cup cream cheese
1 cup whipped cream
3 tablespoons sour cream
5 tablespoons maple syrup
3 tablespoons confectioners' sugar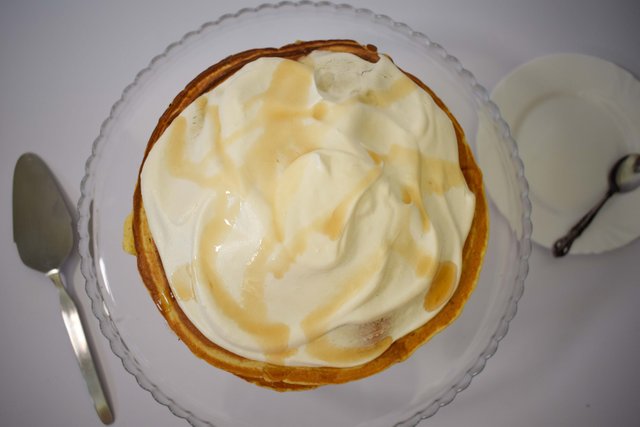 Mix the milk with the vinegar and let it rest for 5 minutes. Combine all the other ingredients and then add the milk.
Heat a skillet over medium heat. Pour 1 cupful and cook until bubbles appear, flip and cook on the other side until golden brown.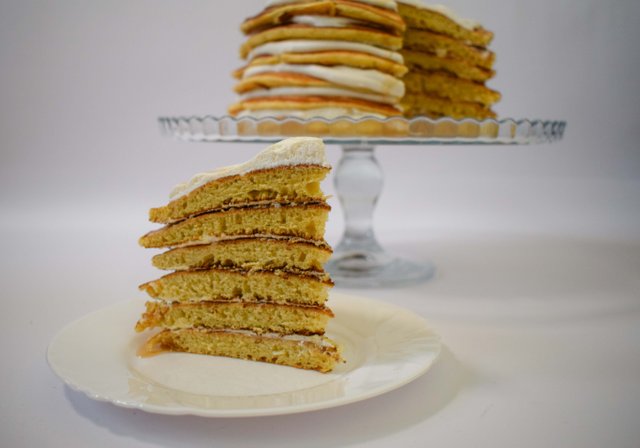 For the filling, in a bowl mix the cream cheese with the whipped cream. Add the sour cream, the sugar and the maple syrup and mix until combined.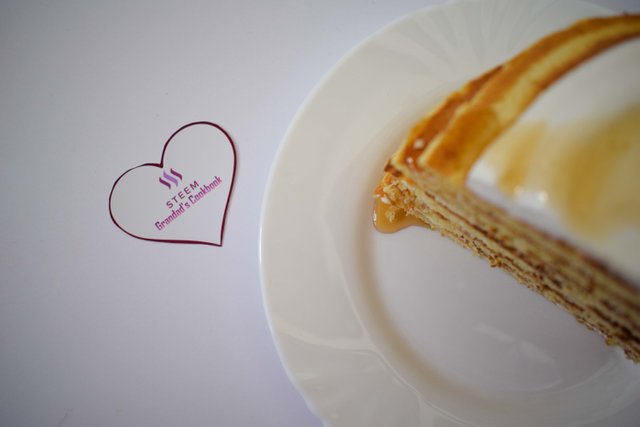 Spread each pancake with 1/6th of the filling.
Place the first pancake on a platter and stack all the others on top one by one.
Drizzle some maple syrup on top!
Enjoy!