Papaya Pickle
This year I've decided to give myself more opportunities to try out new ways of earning more extra side income.
I guess this is one of my new year's resolution too. 😊
You know as you grew older each year, since I'm working for myself, i just felt the urge to be more responsible and happy if i can provide more for my parents and myself too.
Everything nowadays is super expensive when you have to think twice or more wether to buy it or not.
So i have decided to be more productive this year no matter what.
One of it is this.
My new project.
Papaya Pickles.
Who knew from my last Saturday's Christmas and New Year's potluck gathering, the food that I've bring that is papaya pickle had unknowingly turned into this small humble papaya business.
Everyone at the gathering was talking about how tasty the papaya pickle is until some even asked me to make it again and sell to them because they love it so much.
Since my mom decided that she wanted to chopped off the papaya trees because it's eating up her gardening space and took all of the fertiliser from the other fruit trees beside it, i told her not to do it first instead I said, let's earn something out of it then rather than the fruits goes to waste.Perhaps the money we have earned, you can use it to buy more fertilisers or even a bigger fridge.
She was delighted to hear what i have said and decided to let the papaya trees live.I guess I've just saved the papaya tree's life. 😂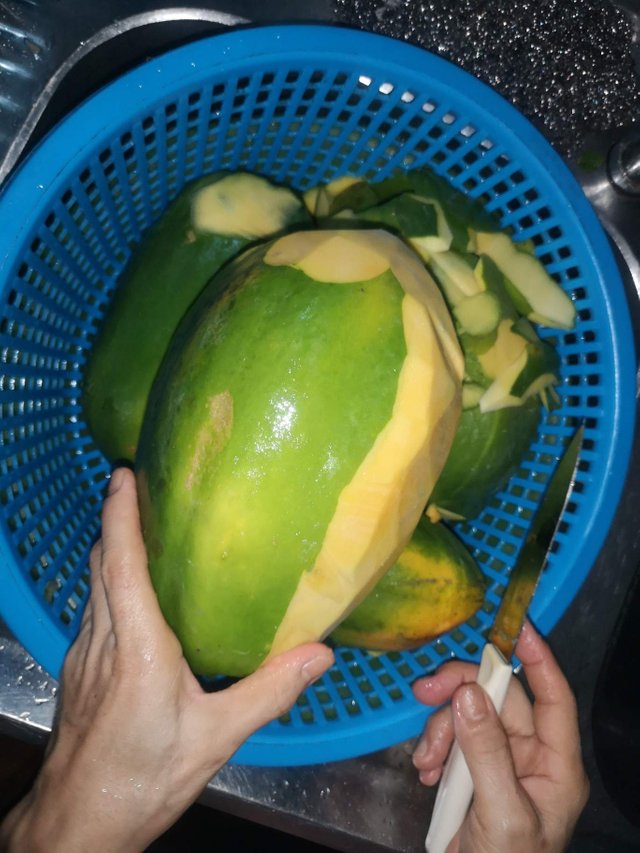 Even though the process enquiries alot of energy and patience, i actually enjoyed doing it.
The cons of peeling the papaya skin are where it's latex is the worst enemy of my mom's skin and also mine. I guessed we are allergic to it. 😅
Her skin on her hands started to hurt,turn red and her skin started peeling after peeling the papaya skin.
Luckily mine wasn't that bad, just that it turns red and feels uncomfortable.
So the next time I'm going to find a good pair of gloves for this process.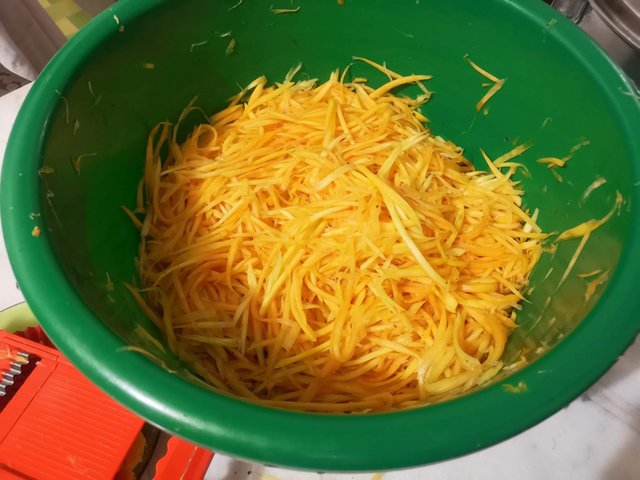 😍After grating those papaya.
I guess my arms will get more muscles soon. 😂😂😂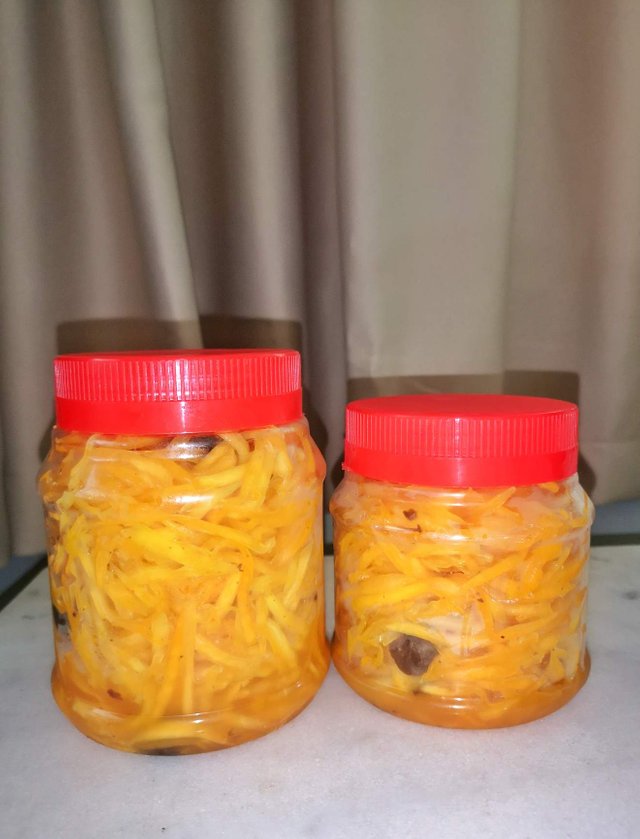 After mixing with the other ingredients, i packed it into two types of containers.
Surprisingly it was all sold out real quick because it's limited.
Will be taking a break for these few days and wait for the right condition of the new papaya fruits on the tree before i can pluck it to make a new batch of it again.
😊
Posted using Partiko Android