You had me at "banh mi"
I'm moving to Vietnam next month and am there "checking it out" right now. So far I have just wandered around like a lost tourist because that is exactly what I am. I wouldn't say I have learned a great deal about the place because I have mostly not strayed more than a half kilometer from the beach (which is lovely, by the way.)
However, there is one thing that is impossible to miss and it is available just about everywhere on the side of the road and it is friggin' glorious.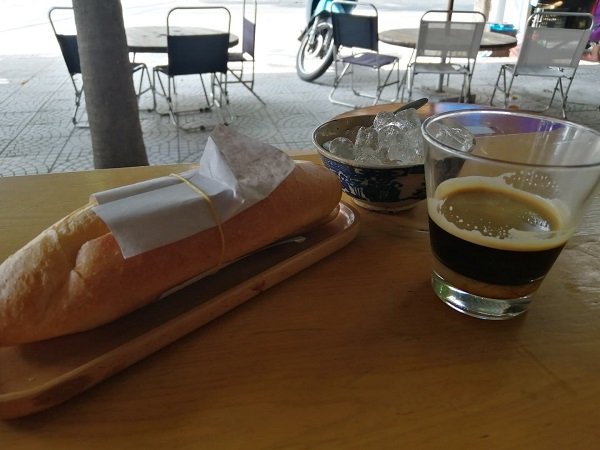 I'm referring to the sub sandwich on the left and unless I am getting this totally wrong, "banh mi" is just the Vietnamese word for "bread."
it comes filled with a wide variety of things but that isn't the real star of the show here, the star is the bread itself which has this amazing crisp outside but a soft center. You can be guaranteed that the bread is fresh because they are selling these all day long.
We have the French colonists to thank for this wonderful ubiquitous food item as it was one of the influences they introduced during their occupation in the 19th century.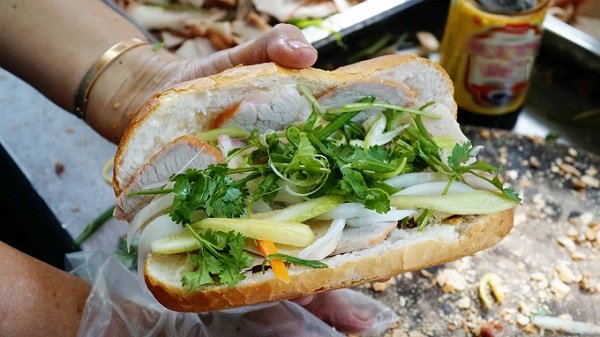 src
This is a different experience to Thailand (for me) because while we do have baguettes in Thailand, for the most part, the local people aren't terribly interested in it and therefore it is very expensive or poorly made, or both.
The last few times I was at a bahn mi stand on my street, most of the patrons were Vienamese and all of the options were 15,000 - 30,000 VND (60 cents to $1.20 or so.)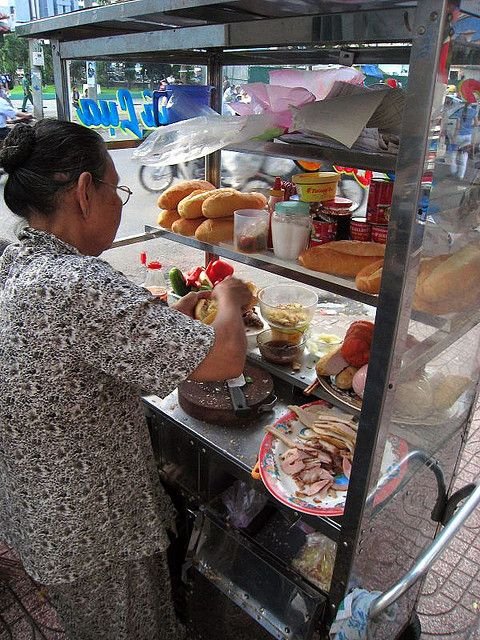 I've tried other traditional dishes but you can always lure me in with a baguette. Now that I know that this costs next to nothing I am even more inspired about my upcoming move to this area. I love the idea of knowing that I can basically get a mini "Subway" pretty much any time of day for next to no money.
I've been in Vietnam a grand total of 26 hours and I have had this to eat 4 times. I know this isn't exactly "diving into the culture" but there is plenty of time for that once I properly move here next month.
This, in my mind, is just another reason for people to not be afraid of visiting Vietnam, you will be able to get something to eat, even if you don't even know how to say anything at all in the local language. I have just been pointing and making grunting sounds (not really) and I always end up getting something that tastes great!