!!!Chicken Meatballs!!!
Chicken Meatballs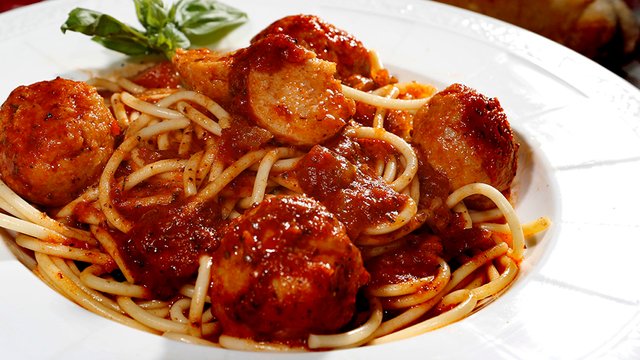 Ingredients (6 people)
500 gr. ground chicken
2 slices of sandwich bread
¼ cup of milk
1 tsp. salt
Freshly ground black pepper
1 cup breadcrumbs
Oil
1 jar of Neapolitan Sauce (200g)
500 gr. long pasta
Fresh basil
Preparation
Mix the ground chicken with the bread soaked in milk, salt and freshly ground black pepper.
Make meatballs or not very big balls. Pass them through breadcrumbs and fry them in oil, drain them on absorbent paper.
Make a Neapolitan Tomato sauce.
Cook the chicken meatballs in it for 20 minutes. If they dry add wine or chicken broth.
Cook the pasta in boiling salted water for 15 minutes or until al dente.
Drain, serve hot with the meatballs on top with their sauce.
Garnish with basil leaves.
Sprinkle with grated parmesan or pecorino cheese.
Instead of chicken, meatballs can be made with meat.