When he told me he was going for a cooking lesson, I was surprised.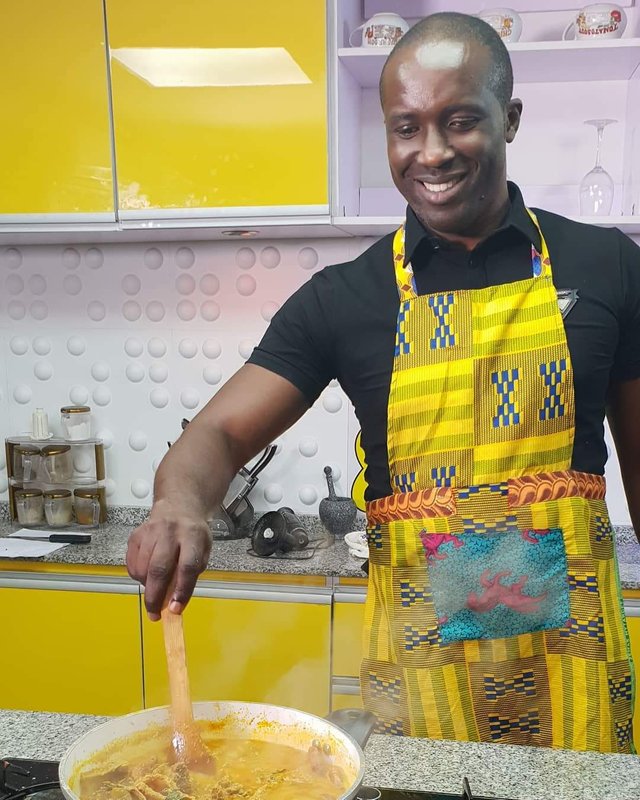 Most men don't see the need to help out in the kitchen with their wives. They tend to be busy or just have the thought that it is the duty of the woman to always cook and theirs is appreciate and eat the food.
My husband is good at cooking no doubt about that. He helps out sometimes and he likes to add everything in his cooking. You know what i mean. He gets the food burnt at times but it comes out very nice.
But going for a professional cooking lesson was not what i expected. It happened that his organization was a major sponsor of the event with Foodies and Spice hosted by Gina (iyabeji). No one volunteered to attend in his office even the ladies. They thought it was going to be a cooking competition.
As a sharp guy he accepted and it turned out it was a training. As you can see he is the only man standing. I'm so proud of my Sweet for attending.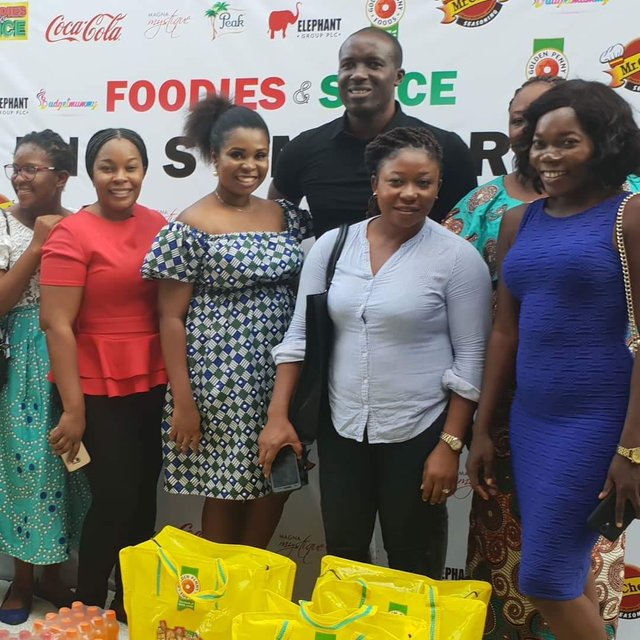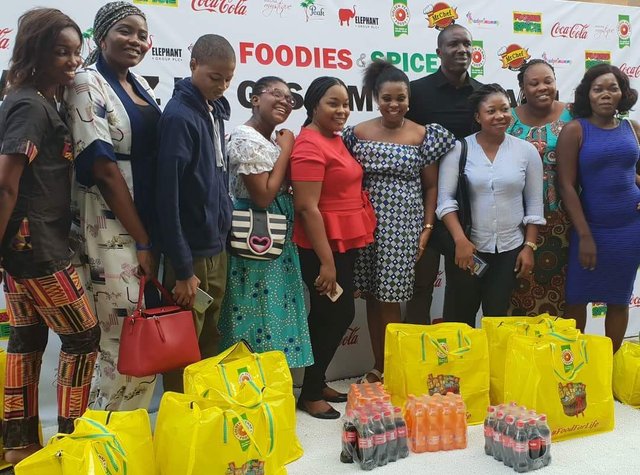 The results are evident in the house already as he has started taking charge at home. What else could a woman want 😍
Well as usual, he has added his own recipe to the training he got. I don enter!
Bross no dey give me chance for kitchen again these days. I guess i will just enjoy the ride while it last.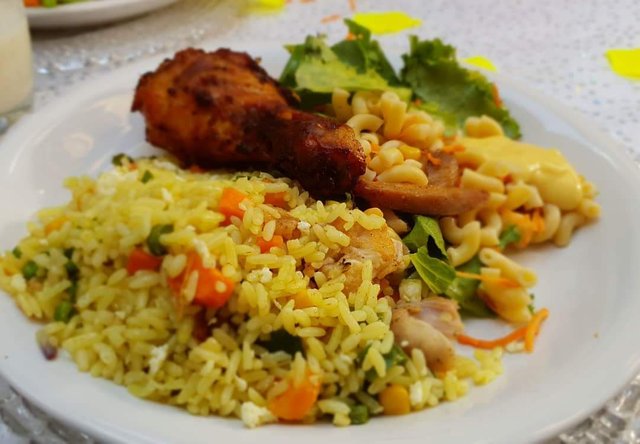 One of the meals prepared at the event.
Guys take a clue and surprise your lady with your own cooked meal. The feeling is awesome.
All pictures are from foodies & Spice facebook page.
I am @gloeze.