Hi Friends... Here I am with a much tasty side dish for Roties or Chapathies, using Breadfruit. We can also have it with Dal and Rice!!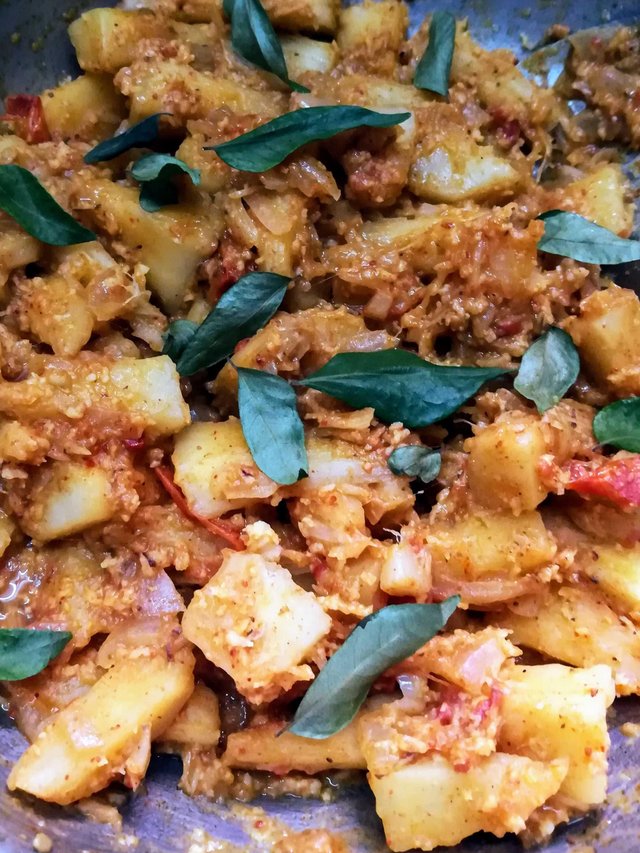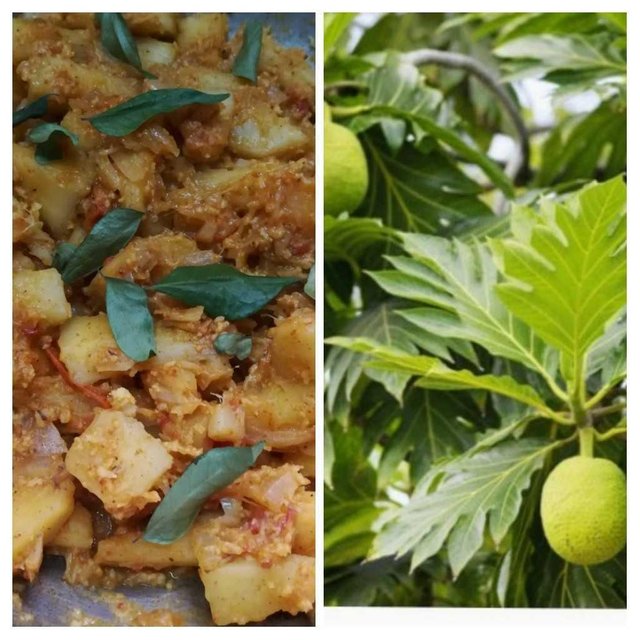 In my childhood, I could see these breadfruit trees in everyone's compound, in between Mango or Jackfruit trees!! Nowadays because of this urbanization, in place of independent houses, tall flats and big buildings have come up. It's very difficult to find such trees nowadays in the cities...
Now let's see how to make this 'Sukka' with breadfruit!!
We need the following...
Breadfruit - 1(medium size)
Onion - 1big
Tomato - 1
Cumin powder - 1teaspoon
Corruender powder - 1teaspoon
Chilli powder - 1teaspoon
Coconut powder - 2 tablespoons
Asafoetida, and turmeric powder - 1pinch each.
Oil - 1tablespoon (here using coconut oil gives a typical South Indian taste)
and few curry leaves
Salt - for taste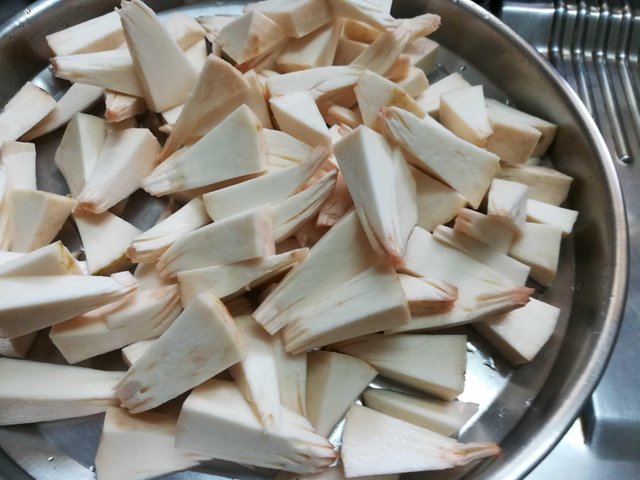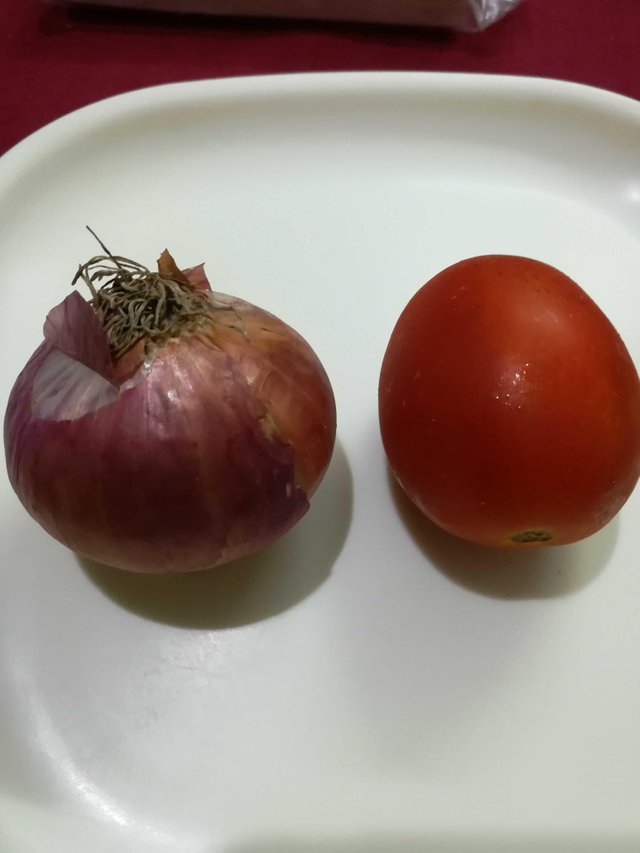 Clean and cut the breadfruit into small pieces.
Chop the onion and tomato.
Heat the oil in a pan and add the chopped onions. After 2 minutes add the breadfruit pieces, tomato pieces and all the above mentioned powders, salt for taste and sprinkle a little water whenever required. Keep covered with a lid with constant stirring. This breadfruit gets cooked very fast within 5 minutes!! Garnish with Curry leaves... :)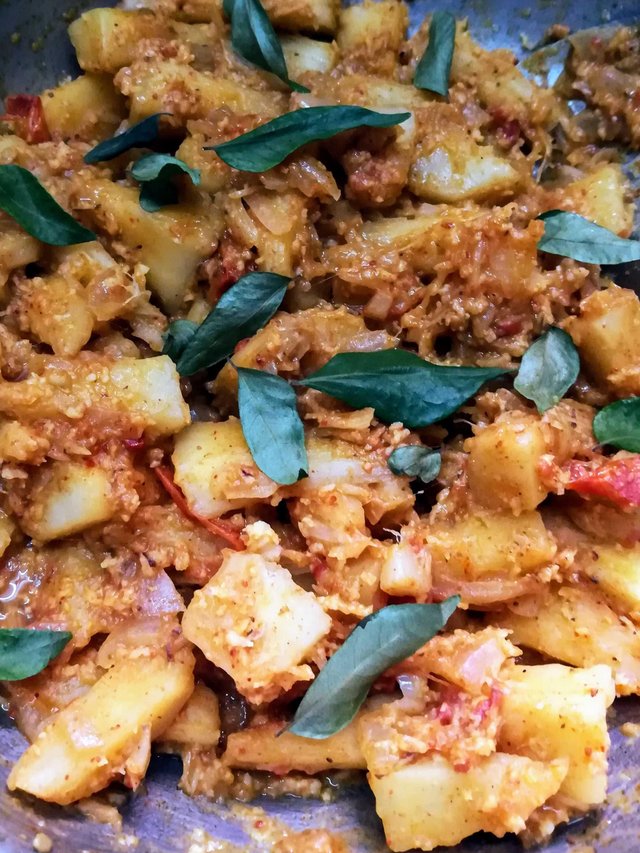 So... Here is your yummy tasty 'Breadfruit Sukka' ready to serve with Roties, Chapathies or with Dal and Rice!!
Wishing you all Good luck, With much love, @geetharao...