Tacos In Mexico
I had a full day.
After waking up early and grabbing a taxi to visit my Mom and Dad and share a beautiful breakfast at El Bajio in Polanco, I went to my meetings in Santa Fe, an upper crust neighborhood built on an area previously known for sand pits, and land-fills. Now it is home to Mexico City's newest middle to high socioeconomic group, and home to a plethora of Major Companies and several private schools.
The traffic was thick as molasses poured on a january morning. But the cool breezes and the smart phone in my hand made the arduous trip pass quickly enough. My travel partner tried to make small talk but I wasn't in the mood so we traveled the better part of the way in the pleasant sounds of the chauffeur's selected radio station.
The meetings were straight forward and after a few hours of them and another few hours of email correspondence - thrilling - my partner and I returned to the area we were staying. I made a quick stop at my Mom and Dad's house and then finally made it to the hotel.
It Was Time For Dinner
I quickly changed my clothes and headed for a restaurant I had seen the last few days through the car's window as I was leaving the hotel for meetings...It was called "Taqueria El Caifan"
I usually use Trip Advisor, Yelp, or simply Google but this time I had a feeling that this place would be good. ... I wasn't disappointed.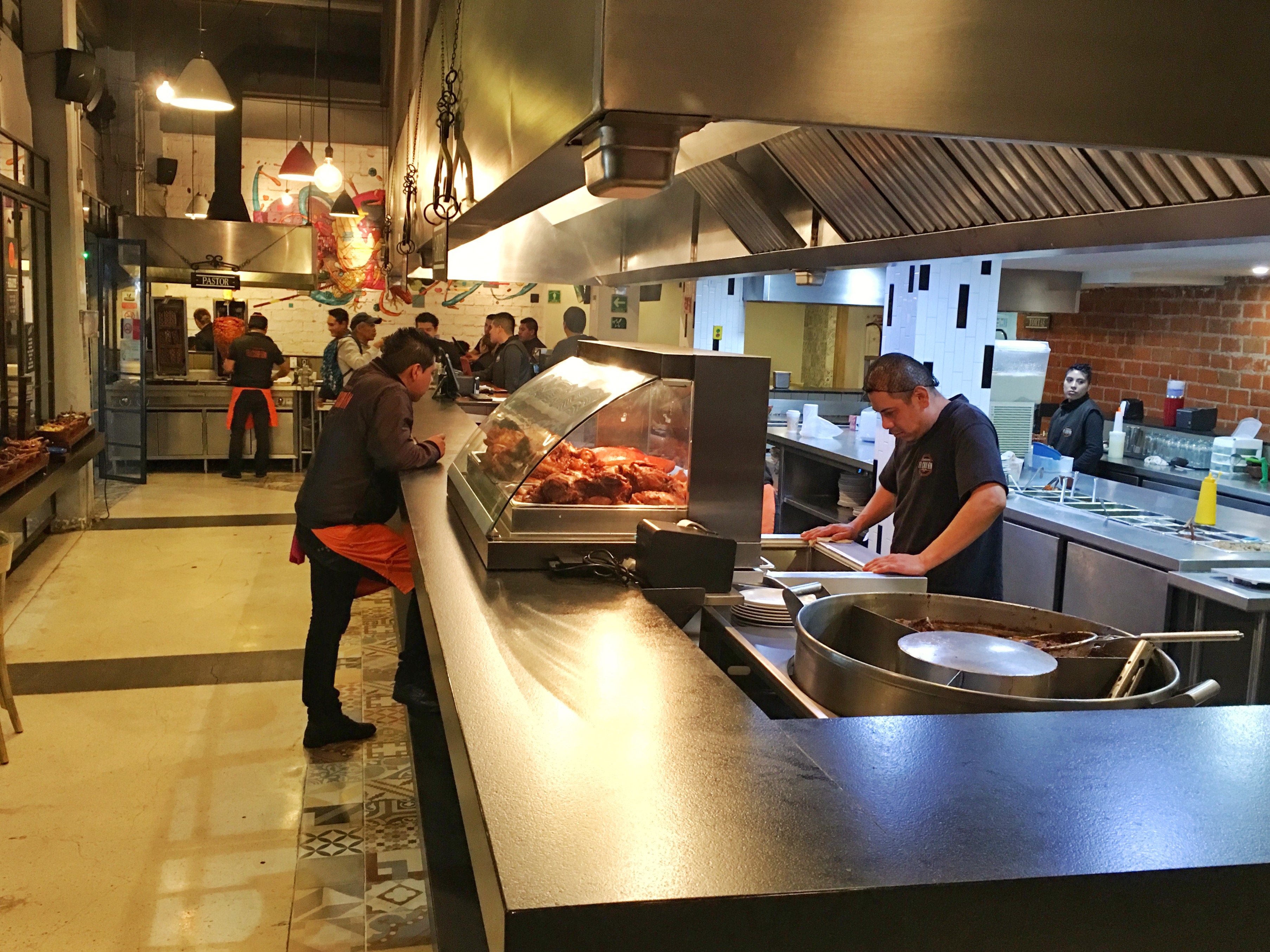 As the name intimates, the restaurant served tacos. And what better place to eat tacos than Mexico City? (That was a rhetorical question..... because everyone knows that Mexico is THE place for tacos.)
I won't get too much into detail what sort of tacos they had but I will tell you that the ones I had were heavenly. I chose Tacos Al Pastor and Carnitas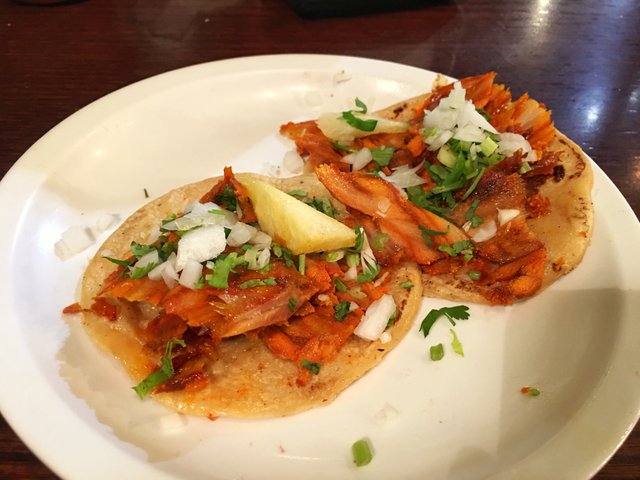 Tacos al Pastor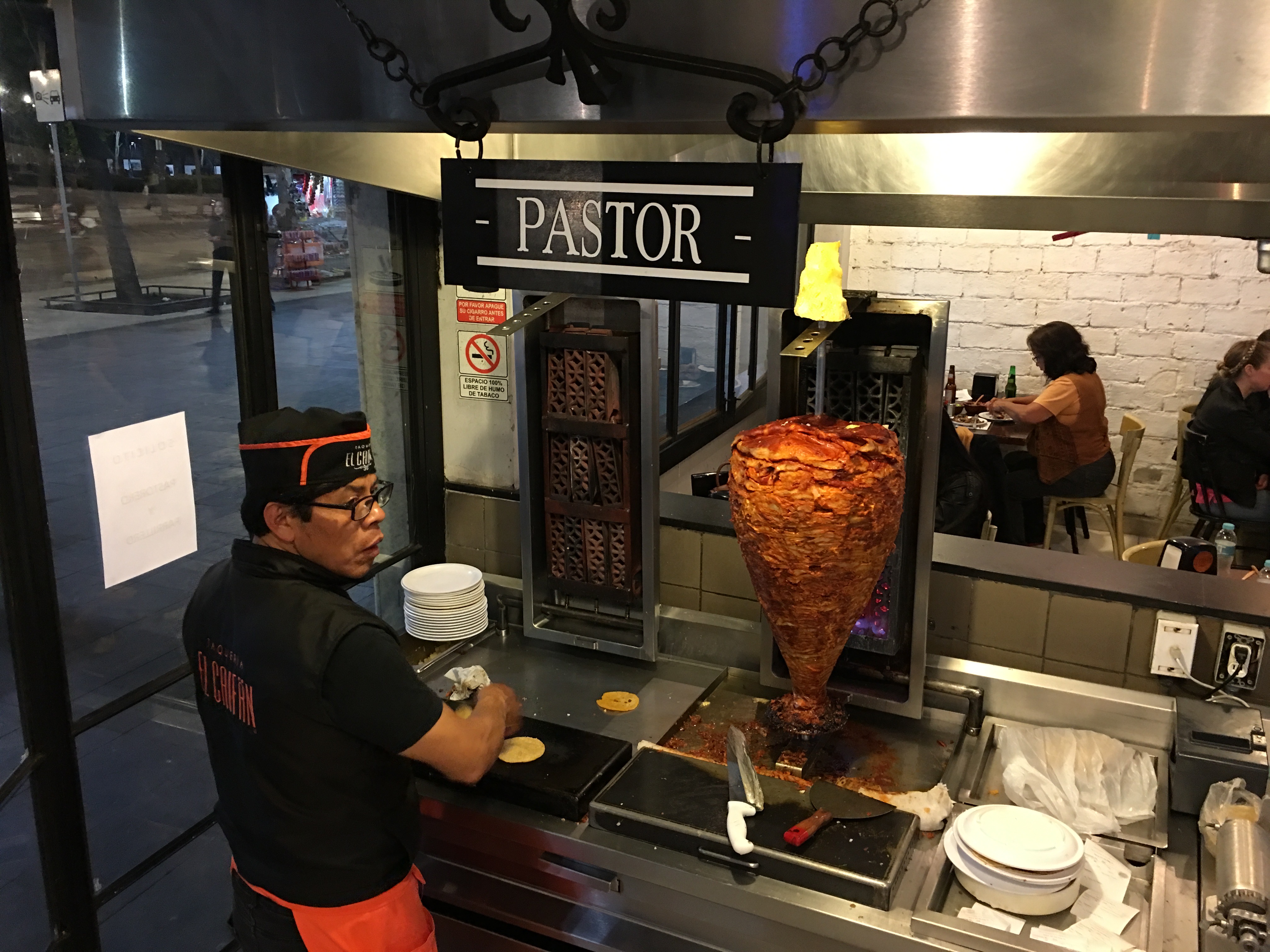 Pedro, the guy making my tacos al pastor with expert precision.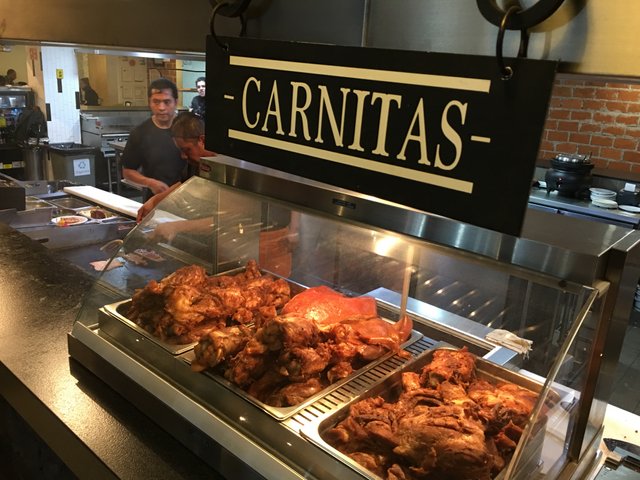 The Carnitas Pork boiled in oil until it falls off the bone.
This meal was out of this world. The flavors popped and the combination of textures reminded me of a spanish saying "Cerrar con broche de oro" which means to end with a gold brooch. The following are the tacos I had.
Tacos
[x] Tacos al pastor
[x] Carnitas
Here is a list of the salsas they had available and the ones I tried. There're listed in heat levels. The Salsa Verde is the least spicy and the Habanero Encurtido ... well, that one is a little sliver of hades. Holy Moly.
Salsas
[x] verde
[ ] guacamole
[x] verde asada
[x] chiles en vinagre
[ ] salsa morita
[ ] pico de gallo
[x] chile de árbol frito
[ ] habanero encurtido
The restaurant - Taqueria El Caifan