A Realy Good Burger "Avila Burger"
Avila Burger its a restaurant in Caracas Venezuela, these are big, good looking, and very tasty, enjoy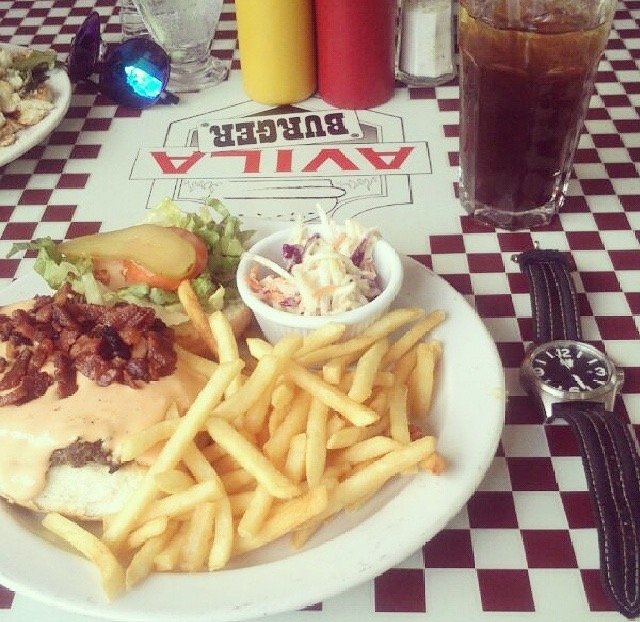 Well today its amother good Burger, french frys and salad.
By the way, do you know that french frys are not french?, they are belgium but they confused becouse they speak french in some place in Belgium.
what do you think?.