Eazy Pickins: American BBQ in Vietnam
America gets picked on in many circles for "not having any cuisine" and that's just simply untrue. Anyone who thinks otherwise has never had BBQ in the US. It is truly a national treasure and this is particularly true in North Carolina, Kansas City, and Texas. They have 3 distinct styles and all three claim to the best. I love all of them and was delighted to find out that an American pitmaster is established here in the city I live in, Da Nang, Vietnam.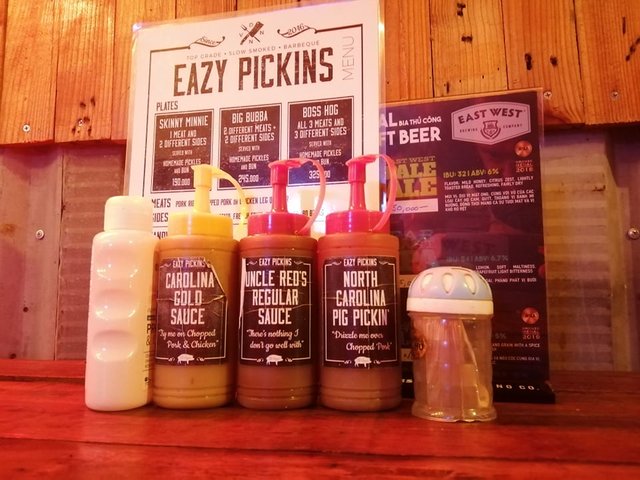 Like nearly every other restaurant in this town, Eazy Pickins doesn't look like much from the street. In fact, we didn't even notice it was there as we were sitting in the taxi looking out the windows trying to find it. You might have to work a little bit to get to this place because the area it is in is residential for the most part, but other than the tourist areas, which for the most part have overpriced and inferior food offerings on hand, you are going to have to do that for anything else anyway.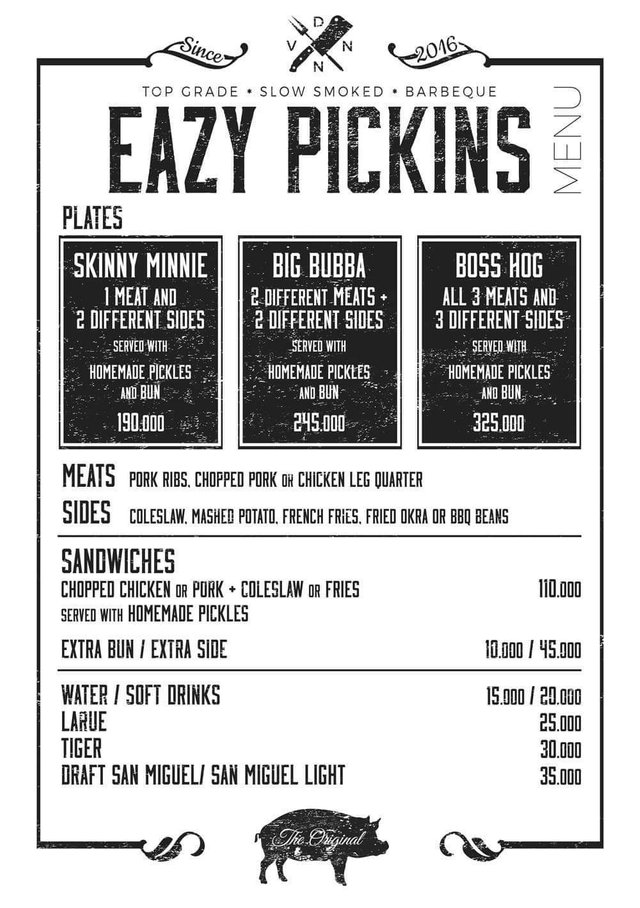 The menu is small and straight to the point. This is not the place to go if you are a vegetarian but I suppose you could just order some fries and coleslaw.
I have been in these situations before where my eyes were bigger than my stomach so I decided to play it cool and order the smallest portion on offer, which is the "Skinny Minnie" for 190,000 VND (This is about $8).
A relatively short amount of time later, this is what arrived in front of me.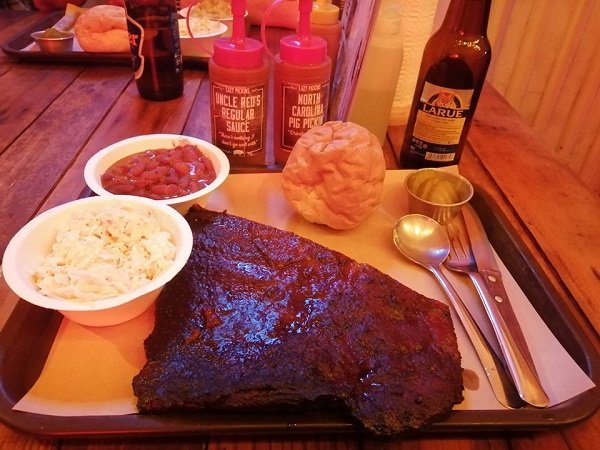 Guys, I am not the type of person that shies away from large amounts of food, but this being the smallest main course that you can possibly order is just amazing. The sides are honestly, probably enough food on their own, let alone the mountain of ribs that you get along with it. While the ribs were not "fall off the bone" they also were not tough, which suggests to me that the owner really knows what he is doing, but isn't quite top-level. I don't mean this as to say anything negative because that is not how i feel at all. It was delicious and much better than I was expecting to have outside of USA at all, let alone in Vietnam.
Our party of 6 was very lucky because after we ordered one other person came in only to be told that he couldn't choose what he wanted to eat. He was told that there was only 1 portion of chicken remaining and hopefully he wanted that, because that is what he got. A few moments after that the owner posted this to FB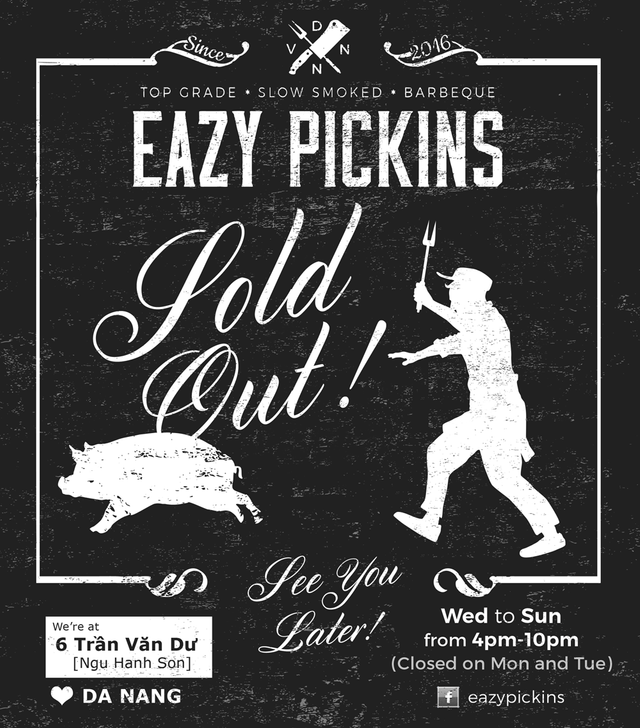 According to people that are regulars at Eazy Pickins it is absolutely essential that you check social media or at least pop a message to the owner before you head to his establishment because there is a good chance you could arrive at a place that doesn't have any more food for sale. I think that is a sign of a good business and is quite typical of many BBQ places considered "great" in the states. When you hours can be "4pm until we run out of food" you probably have a very good product on your hands.
I will definitely return as it is one of the best dinners I have had anywhere in this city.
It is a bit out of the way and difficult to find, but here is the location anyway!