Warm Salad with Parmesan
Hey Steemian,
In Romania, winter is coming....or has already come...It's not snowing, yet, but it's cold...I don't like this gloomy weather, though I must confess it's much better than summer.
What can I do? I complain about the weather.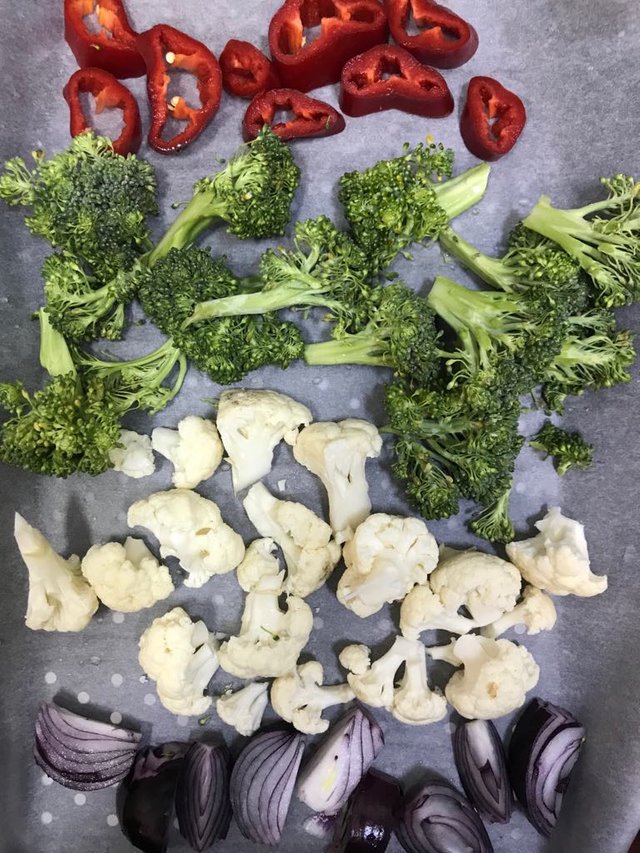 And for this cold days, I have the perfect recipe: warm salad with parmesan.
"Effortlessly delicious"
You will need:
Broccoli
Cauliflower
Red pepper
Onion
Parmesan
Olive oil
Paprika
Salt and pepper
Bake the veggies at 190C for 20-25 minutes. It depends on your oven.
When they are crisp enough, into a bowl add them with parmesan, salt and pepper, paprika and of course some olive oil.
I also added some roasted pumpkin, why not?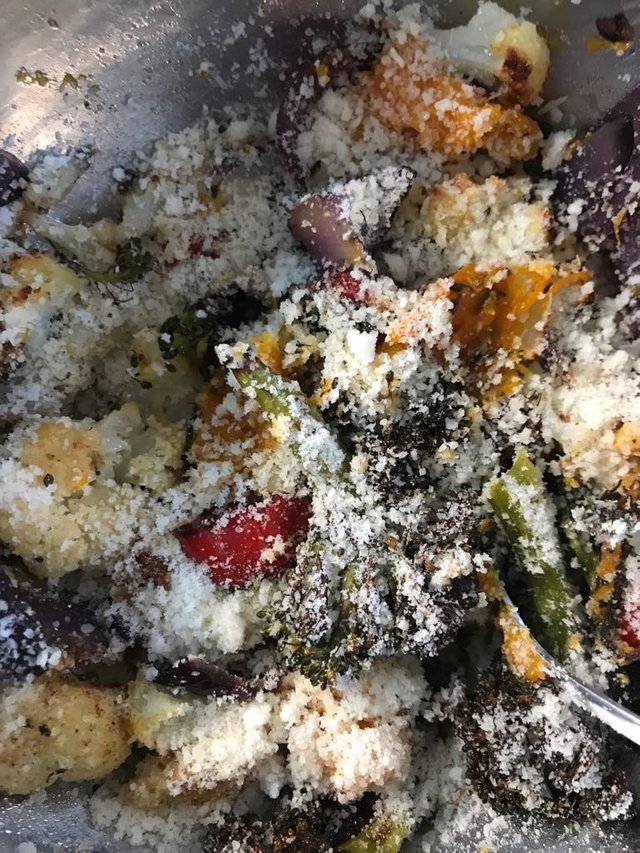 What about you? What's your favorite salad for winter?
Yours,
FoxxyCat