Summer and its salads
Hey Steemian,
So, the summer is coming and maybe, you have the same question as myself: What should I eat today, except tomatoes salad and cheese?
I like some colors in my bowls, so this time I chose green and orange. And trust me, it's a very tasty combination.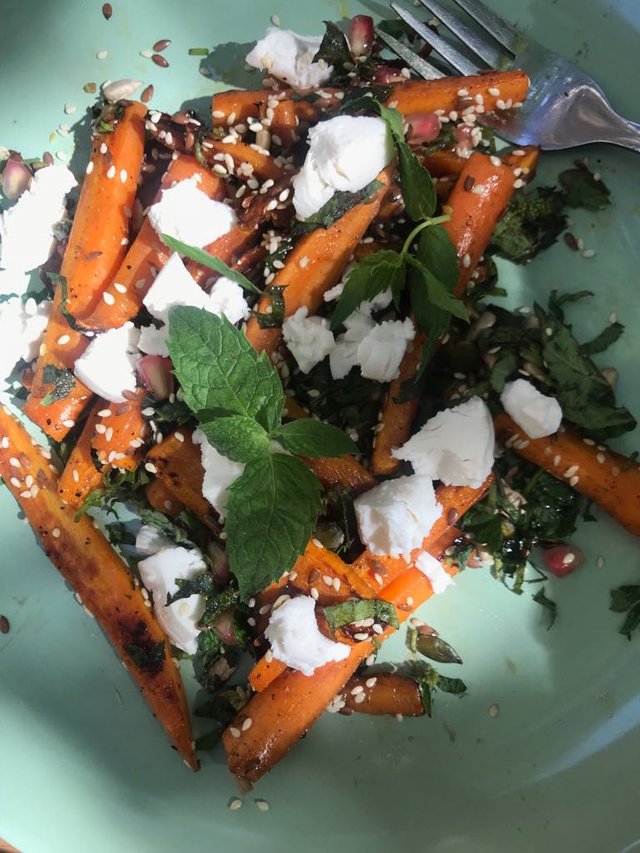 You will need:
Some baby spinach
baby carrots (cuz baby is the new black)
goat cheese
almonds toasted
some chilli flakes
salt and pepper
olive oil
Fry the baby carrots with some butter and honey. Oh, do not forget a pinch of nutmeg! It makes miracles. :)
Now, in your favorite bowl, add the veggies, goat cheese season it.
Enjoy! And you have time to enjoy summer!
Yours truly,
FoxxyCat