Hey Steemian,
Summer makes me lazy. I just wanna chill in my hammock and dream about doing nothing, but with some money rain :D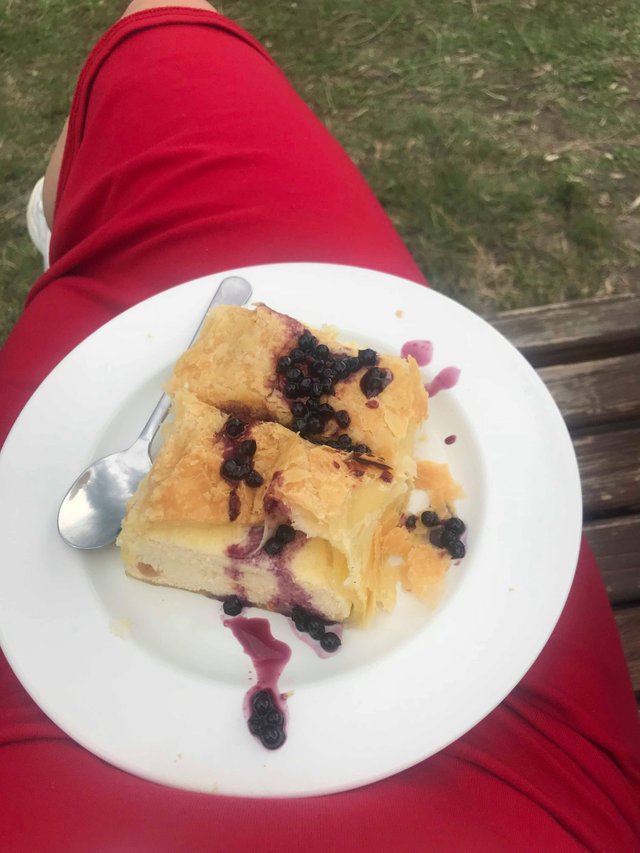 Keep on dreaming, FoxxyCat! Maybe one day...till then all I can do to relax is lay down, watch some good movies and eat.
Sounds great this plan, right?
This weekend I wanted to eat a Romanian pie, traditionally made, but I didn't have the energy to make the dough. So I bought one from the supermarket.
You will need 1 kilo of fresh cheese, 100 g sugar, 4 eggs.
Preheat the oven at 200C.
Beat the eggs with sugar.
Add sour cream (about 300 g) and the cheese.
You can add some vanilla extract.
This mixture will go into the dough.
Bake for 35-40 minutes.
You can serve it warm and with some blueberry jam on top! Or ice-cream? Why not?
Deeeeliiiociouuus!