First month of 2019 and an easy recipe
Hey Steemian,
This month, January, is not my best time of the year. All I want is to hibernate with some Netflix and chill, chips and all the comfort food in the world. Orherwise, cheese, all types of it, works perfectly. How about you? How does it feel January for you?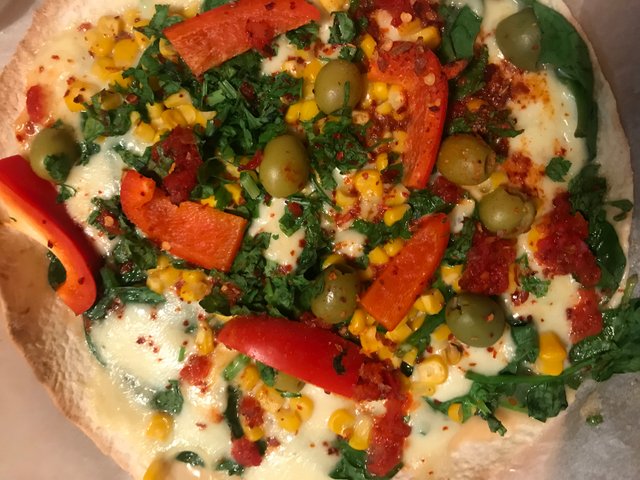 My first recipe is a....I don't know how to call it..let's say: tortilla with mozzarella and veggies
1-2 tortillas
200g mozzarella
Red pepper
Parsley
Chilli
Corn
Olives
Baby Spinach
Put these on a tortilla.
Bake for 15 minutes.
Yup, that's it. I like to think that it was a pizza, only healthier. 😀 But I don't name it this way, cuz Coca Cola is not Pepsi, right?!
Tschussss,
FoxxyCat