Baked Camembert with Sweet Potatoes and Walnuts
Hey Steemian,
It seems that this time of the year finds me with a lot of things/activities/problems to solve.
I have been missing a lot on Steemit these days, but hopefully, after everything will arrange in my life, I'm gonna be more present.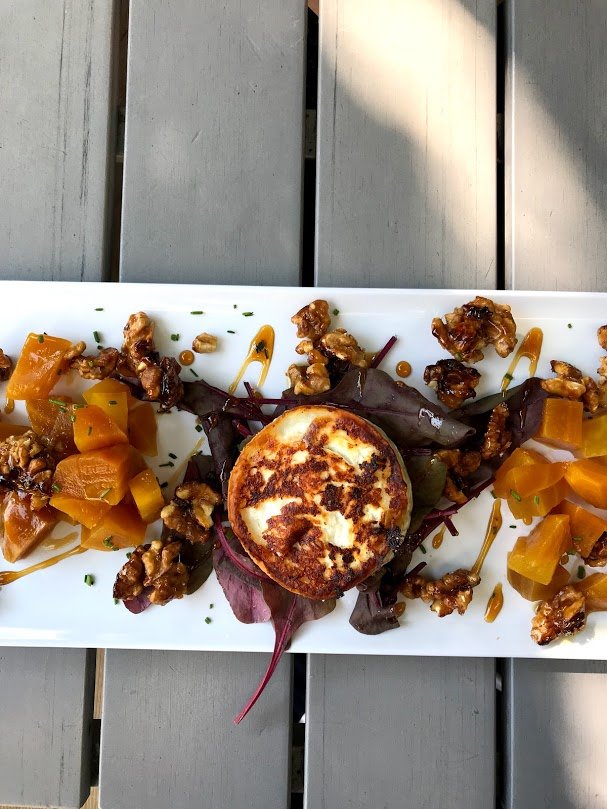 Stuff to do with my bakery, moving to a new place, and trust me it's very difficult to find a decent flat in Bucharest. I don't know why because it's not a paradise...So, this keeps my mind busy day and night.
At least, I have time to eat and cook. Not anything special but very tasty and delicious.
Baked Camembert with Sweet Potatoes and Walnuts
Ingredients:
1 camembert
1 sweet potato
walnuts
honey
salt and pepper
rosemary
olive oil
cinnamon for walnuts
Preheat the oven at 180C.
Chop the sweet potato and season it with olive oil, salt and pepper. Bake for 35 minutes.
Also, season the walnuts with rosemary, honey, cinnamon and some chilli powder. Bake for 12 minutes.
In a baking sheet, put the camembert with some olive oil and bake for 30 minutes.
When everything is ready, set your plate and enjoy!
Yours,
FoxxyCat