Hi! today I cook a simple vegetarian recipe, full of scents and flavors of fresh greens for 15 minutes cooking, I hope you try it too.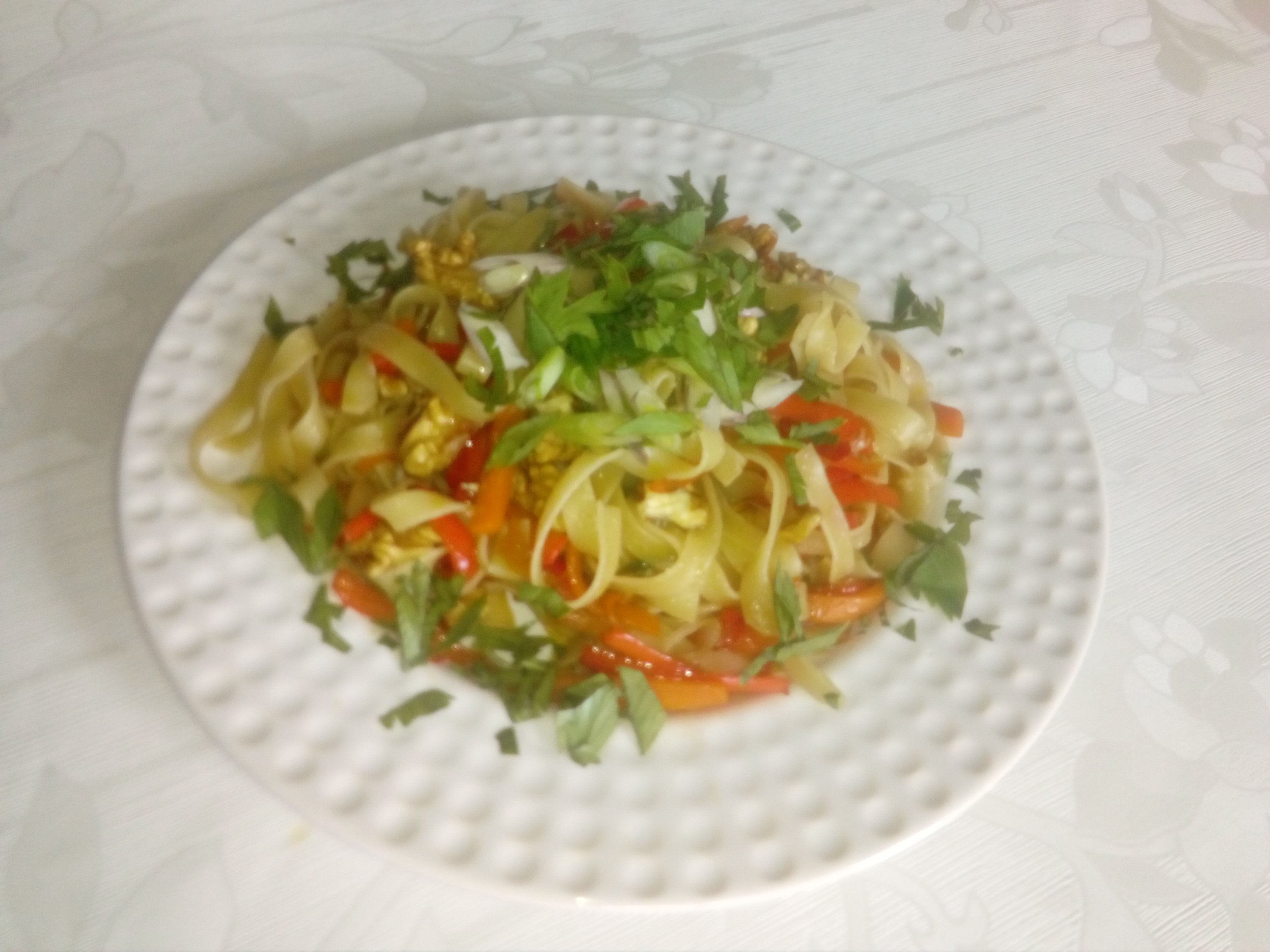 The ingredients:
-Tagliatelle
-Peppers
-Carrot
-Walnut
-Garlic
-Green goat
-lovage
-Soy Worcester
-Soy sauce
-Salt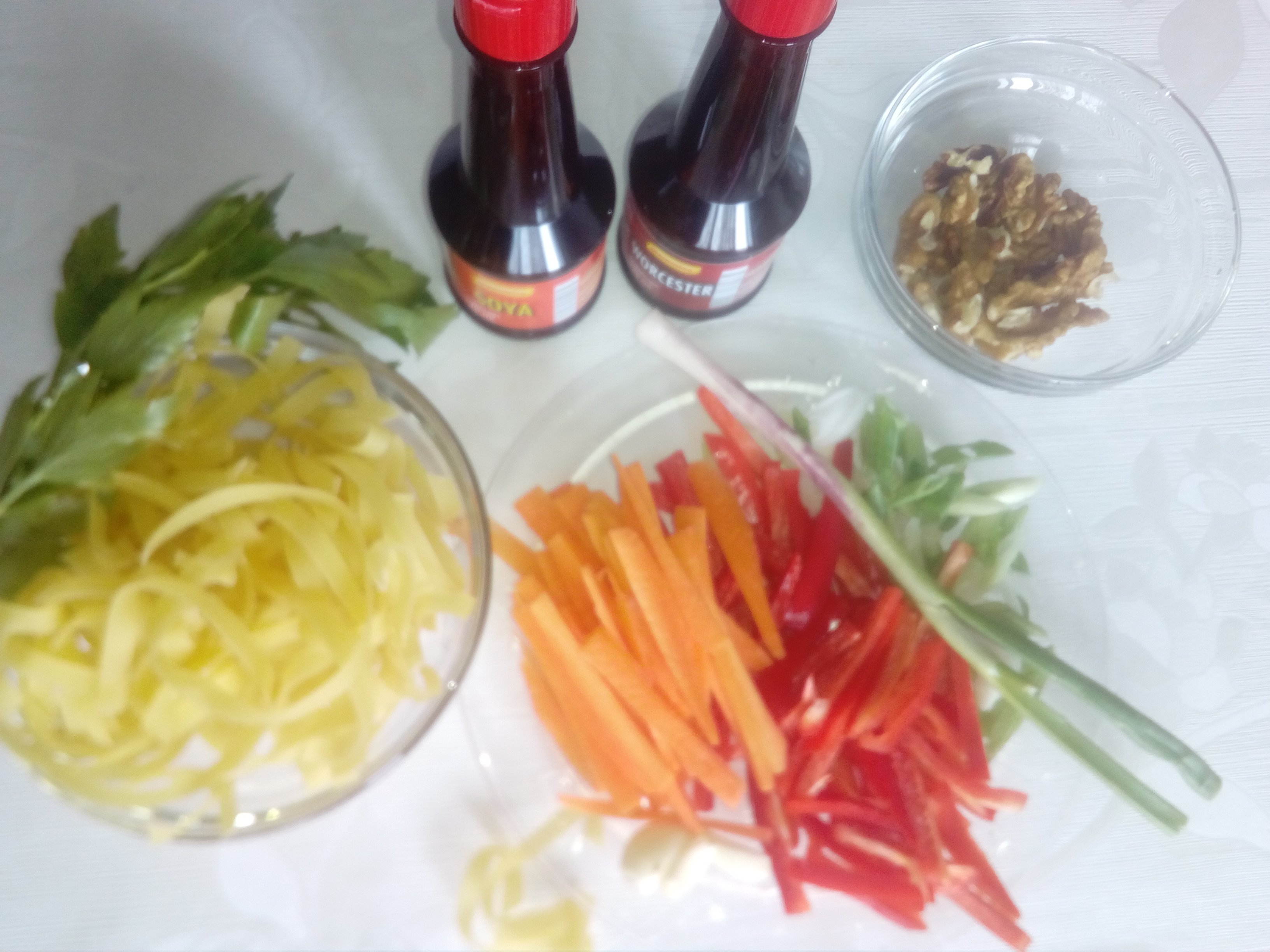 Add a little olive oil, add the finely chopped garlic and cut carrots and add the pepper and pepper, and leave for a while, add the soy sauce and worcester sauce, and leave to cook for another 5 minutes.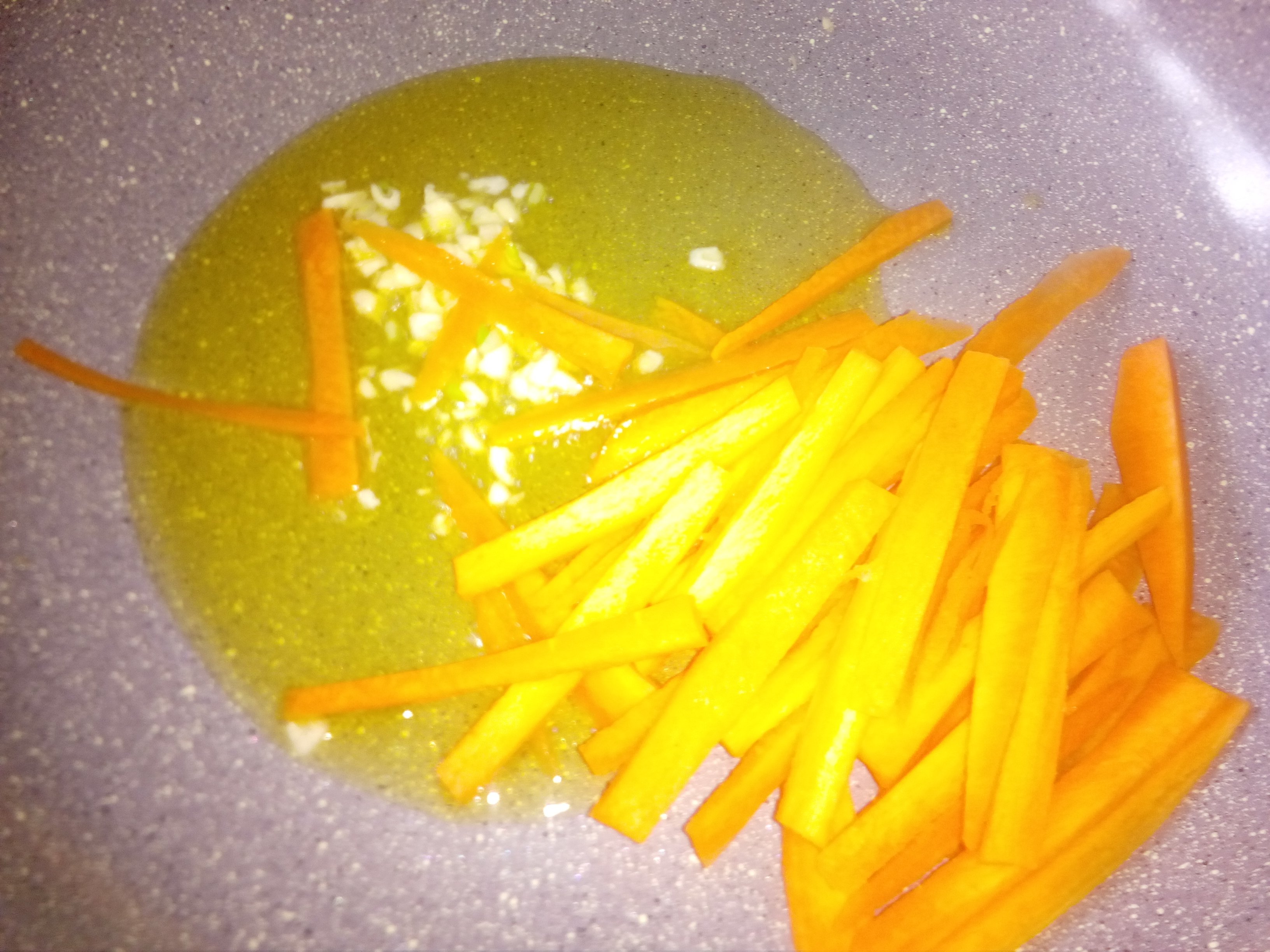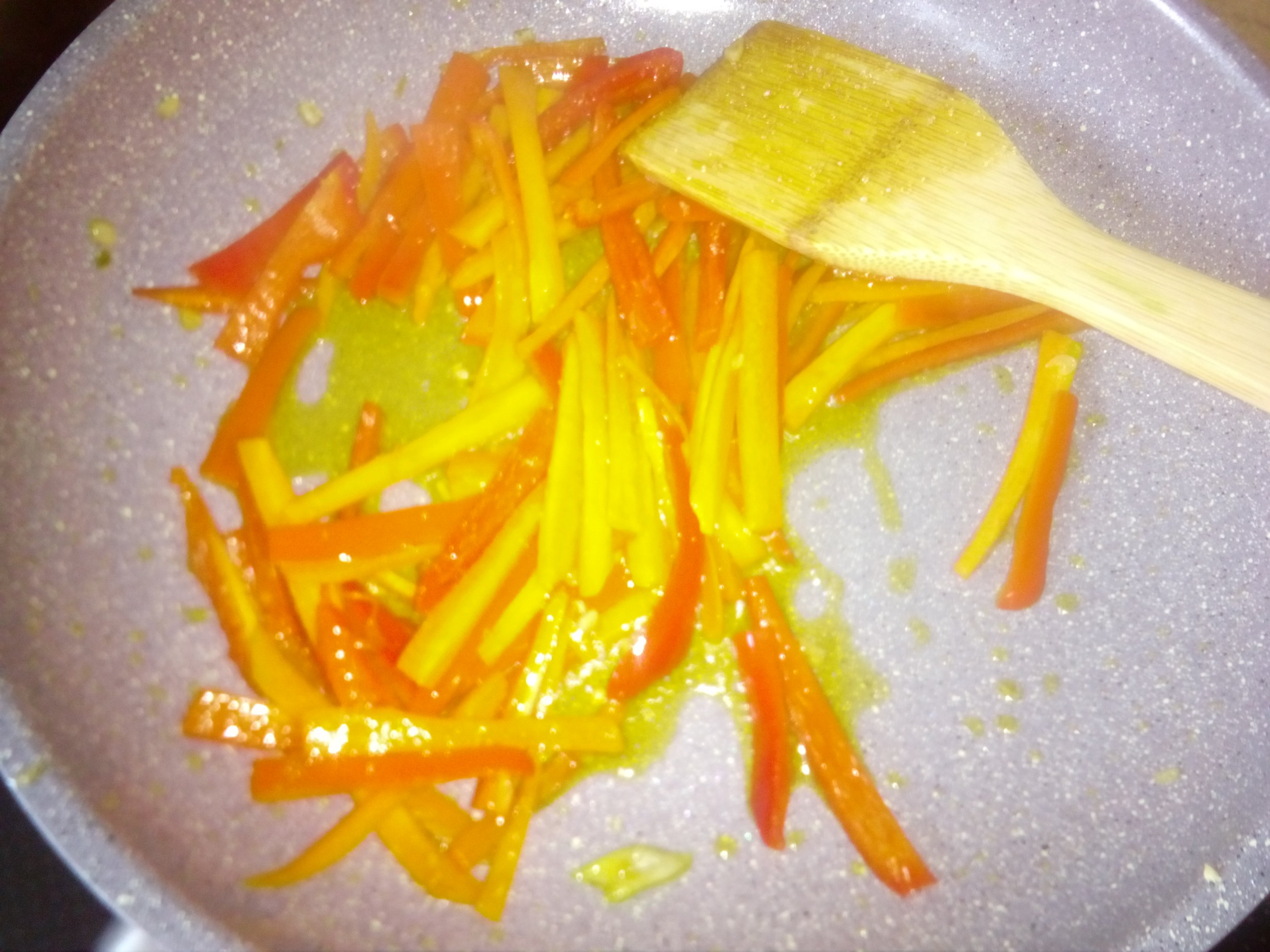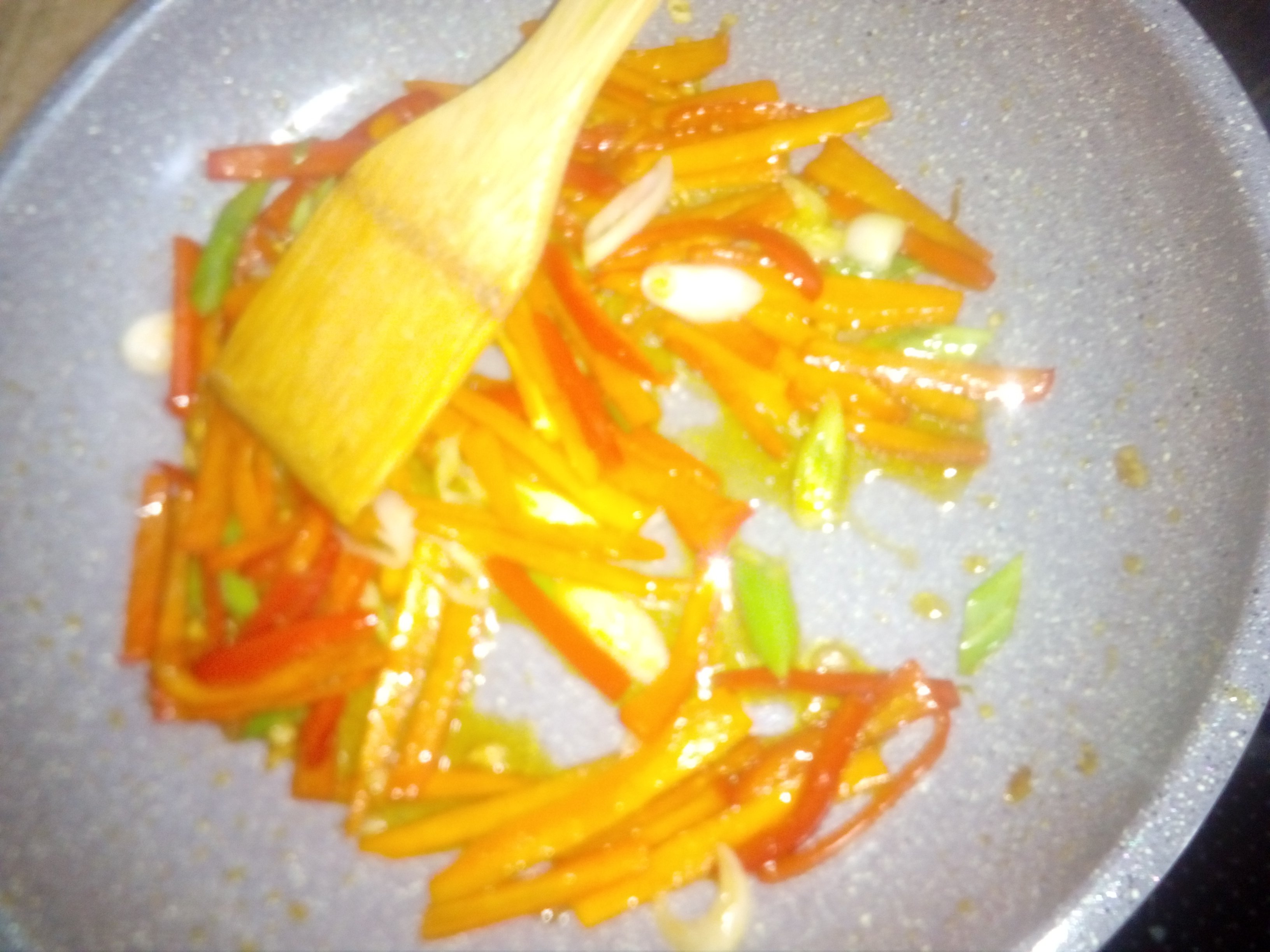 After cooking the carrot and pepper, add the Tagliatelle and stir for another 5 minutes in medium heat, then add the walnut kernel and leustean, and serve lunch, or even dinner accompanied with a glass of red wine.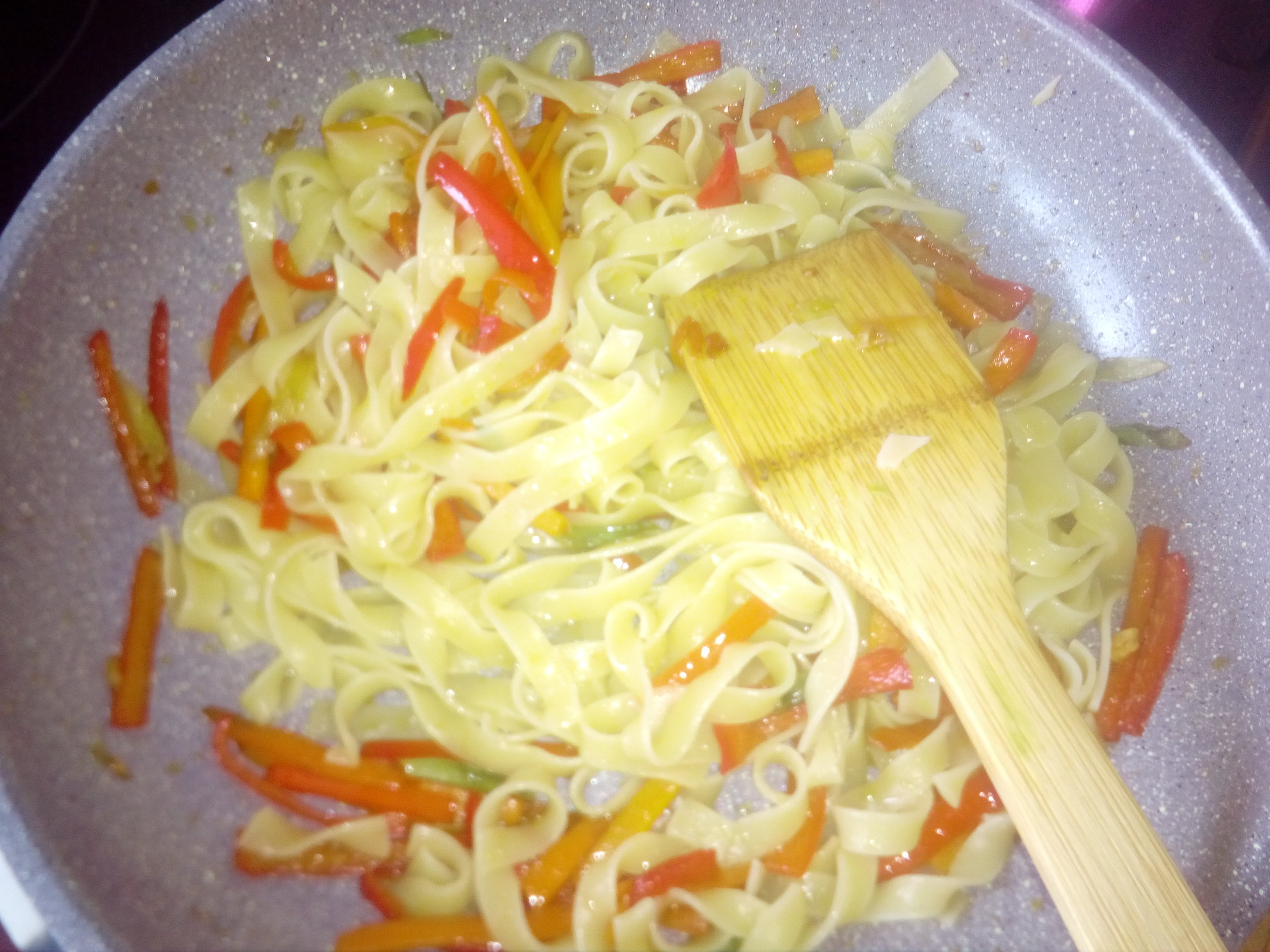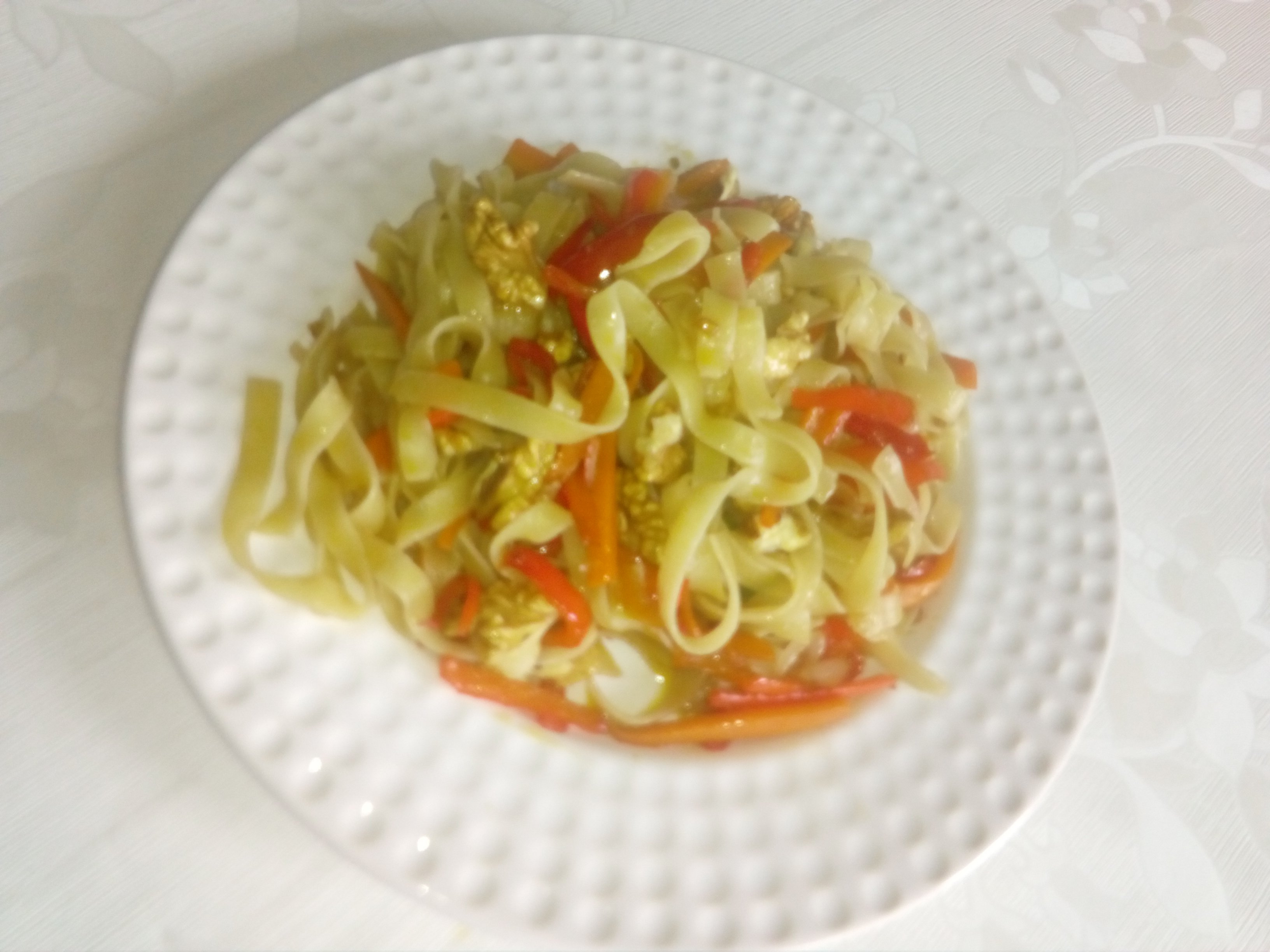 A tasty and easy cooking recipe, I wish you success and I hope you will try and thank you.