Rice with mozzarella and vegetables
Rice with mozzarella and vegetables a perfect combination for a tasty, easy and easy cooking, Thank you for your support.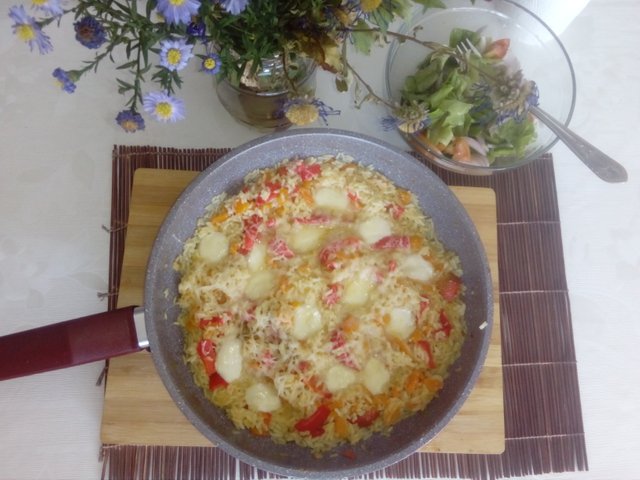 Ingredients.
-rice
-red onion
-yellow onion
-carrot
-tomatoes
-mozzarella
-parmegiano
-red pepper
-garlic
-olive oil
-lettuce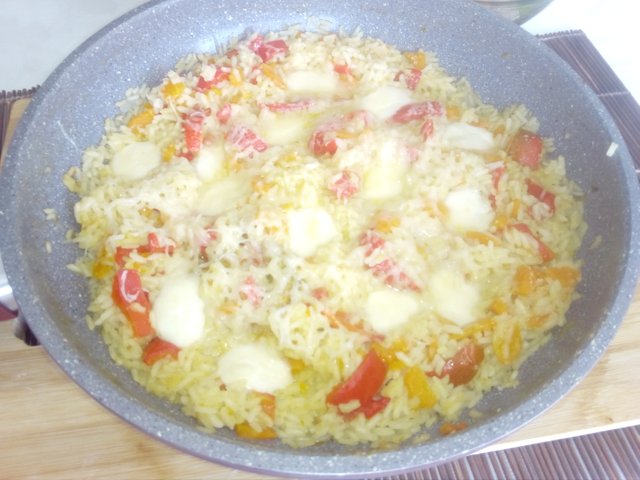 This recipe is cooked as follows: add the oil in the pan, cut the onion and cut the carrot and the pepper and garlic add to the pan and fry for 5 minutes, then add some water and let it cook, meanwhile put the rice water separately for 10 minutes and then squeeze the water, I used a rice with a 15 minute baking time, after they cooked the vegetables for 25 minutes, add the rice and mix it gently for 5 minutes, then cut the mozzarella feli and add it over the warm rice, add the parmesan and leave it for 5 minutes and you can serve hot with a salad with tomatoes and red onion.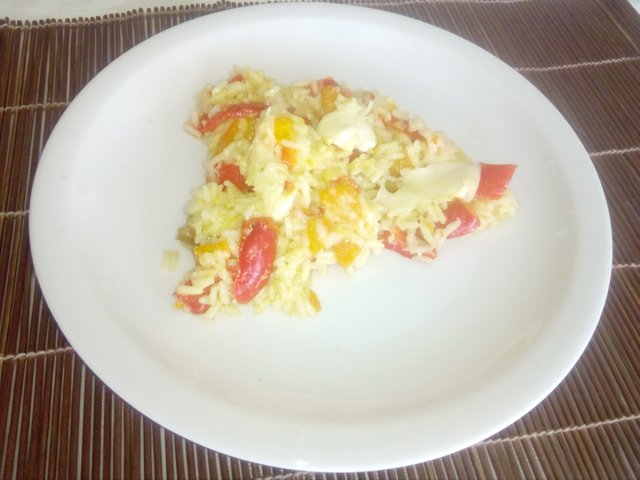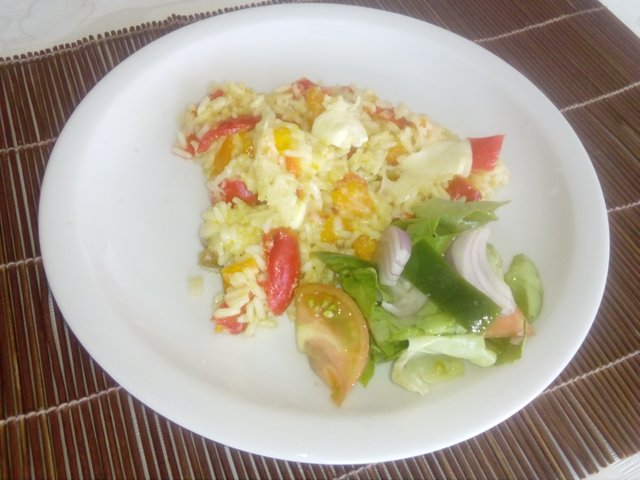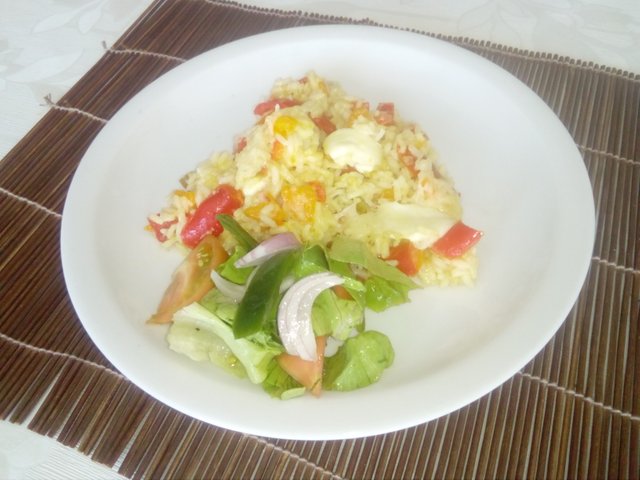 I wish you success in the art of cooking, I expect your comments, I wish you every success.