hamburger with rice
Hamburger from beans and rice and tomato salad a simple and tasty recipe. Thank you for your support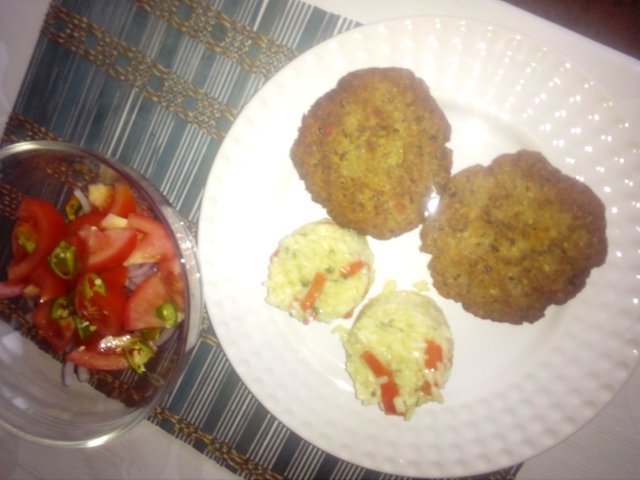 Ingredients.
-red beans
-carrot
-tomatoes
-chilli peppers
-rice
-pepper
-onion
-eggs
-ground bread
-herbs
-salt
-olio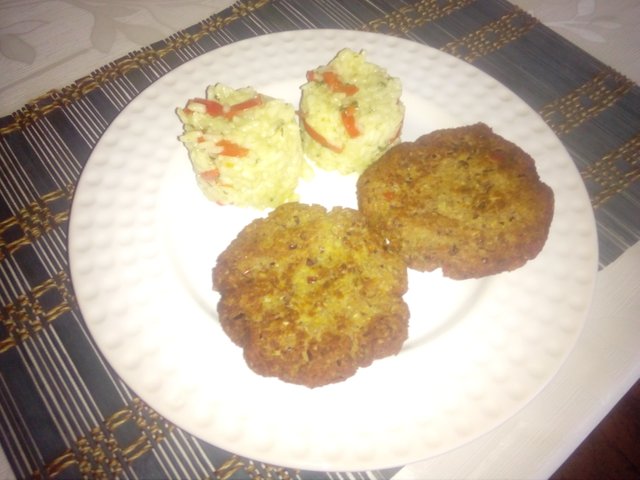 For hamburger I used red beans I added a little carrot onion I added an egg, and I put them in the blender after which I added a few salt spices and ground bread for a compact composition after which I added olive oil and fried them.
For rice I added olive oil in the tray I added the onion and I fried short afterwards I cut thin slices of pepper and blade added along with onion I added dried vegetable spices and water and let left boiled 10 minutes after I added bio rice and left me cooking for 15 minutes.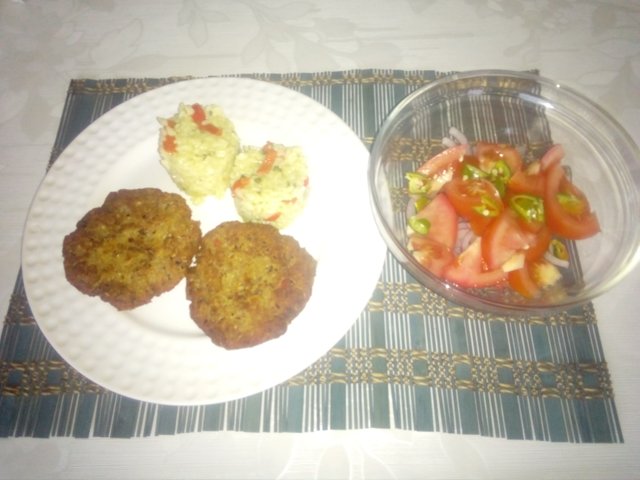 Then I made a tomato salad with hot peppers and so I got a meal rich in calories and very tasty it is worth trying this recipe, I wish you success in the art of cooking.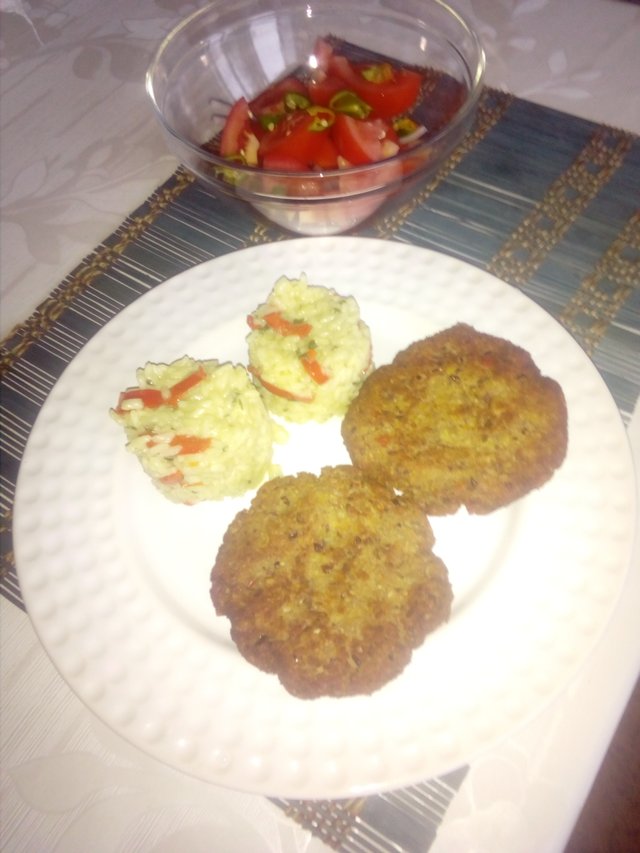 I await your comments on this recipe and your opinions. Thank you