Breakfast and fruit salad.
Today I made a breakfast and fruit salad, simple and tasty and full of vitamins and very savory, I hope you cook this wonderful recipe. Thank you for your support.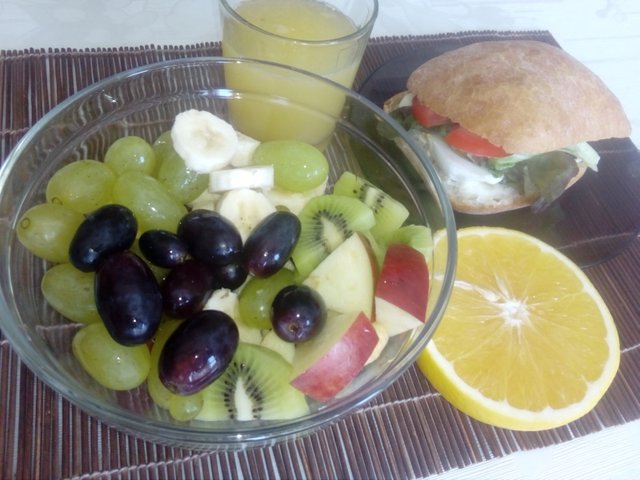 Ingredients
-bananas
-appel
-kiwi
-grapes
-orange
-bread
-butter
-melted
-cheese
-salad
-tomatoes
-eggs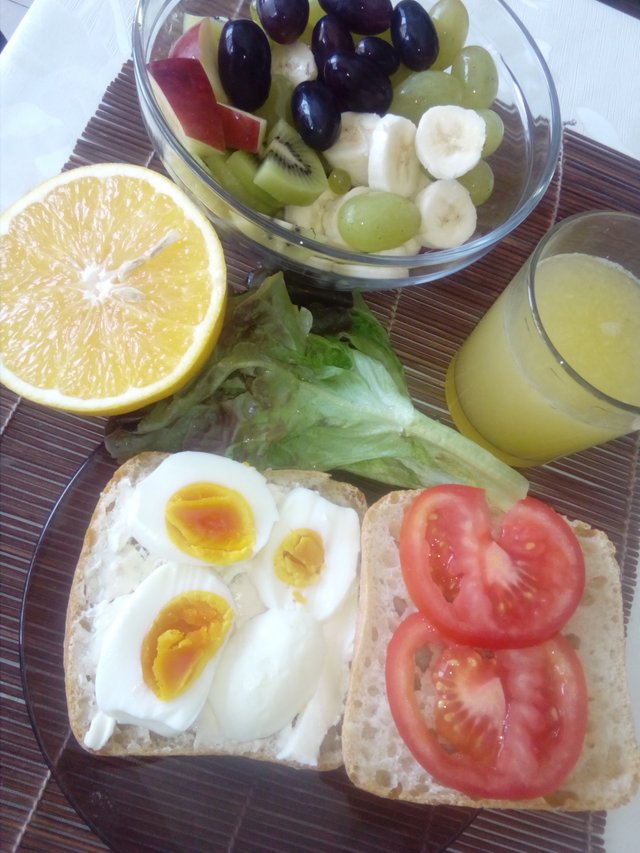 Fruit salad is very simple to do; wash all the fruits cut into slices and add to the bowl, add a little orange juice and a little honey and we have a tasty salad.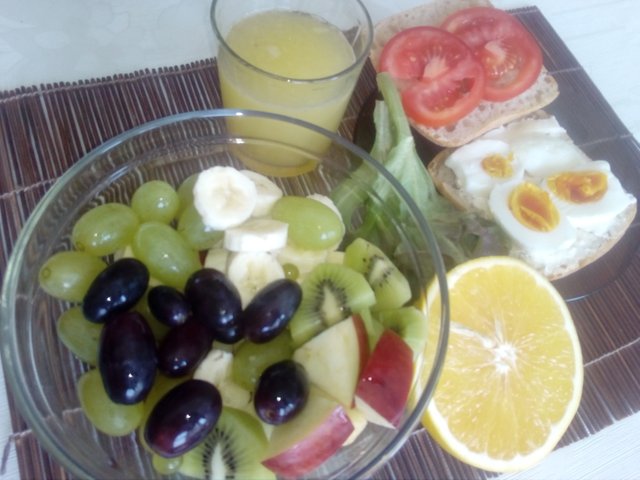 For sandwich I used butter, melted cheese, tomatoes, salad and an egg, and so breakfast is served. Simple to do as I was saying.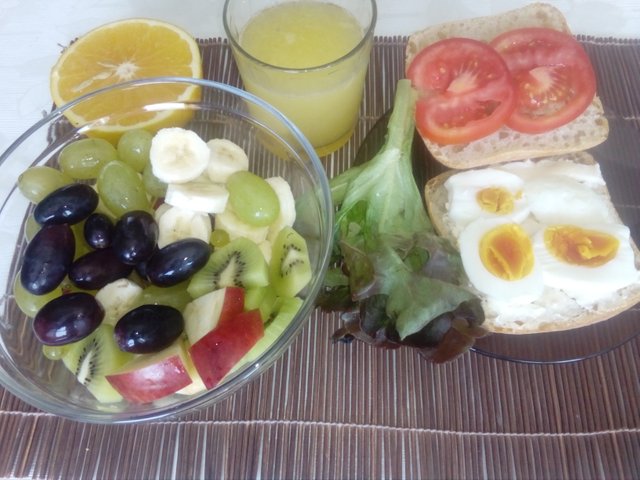 I wish you a good craving whenever you cook at breakfast.