Today I was exploring phuket with my scooter and saw a sign. "Treffpunkt" is said. Wondering why I am able to read thai and understand thai suddenly, I realized it was a german resteraunt.
They served a lot of different cordon bleus, meatballs and german sausages.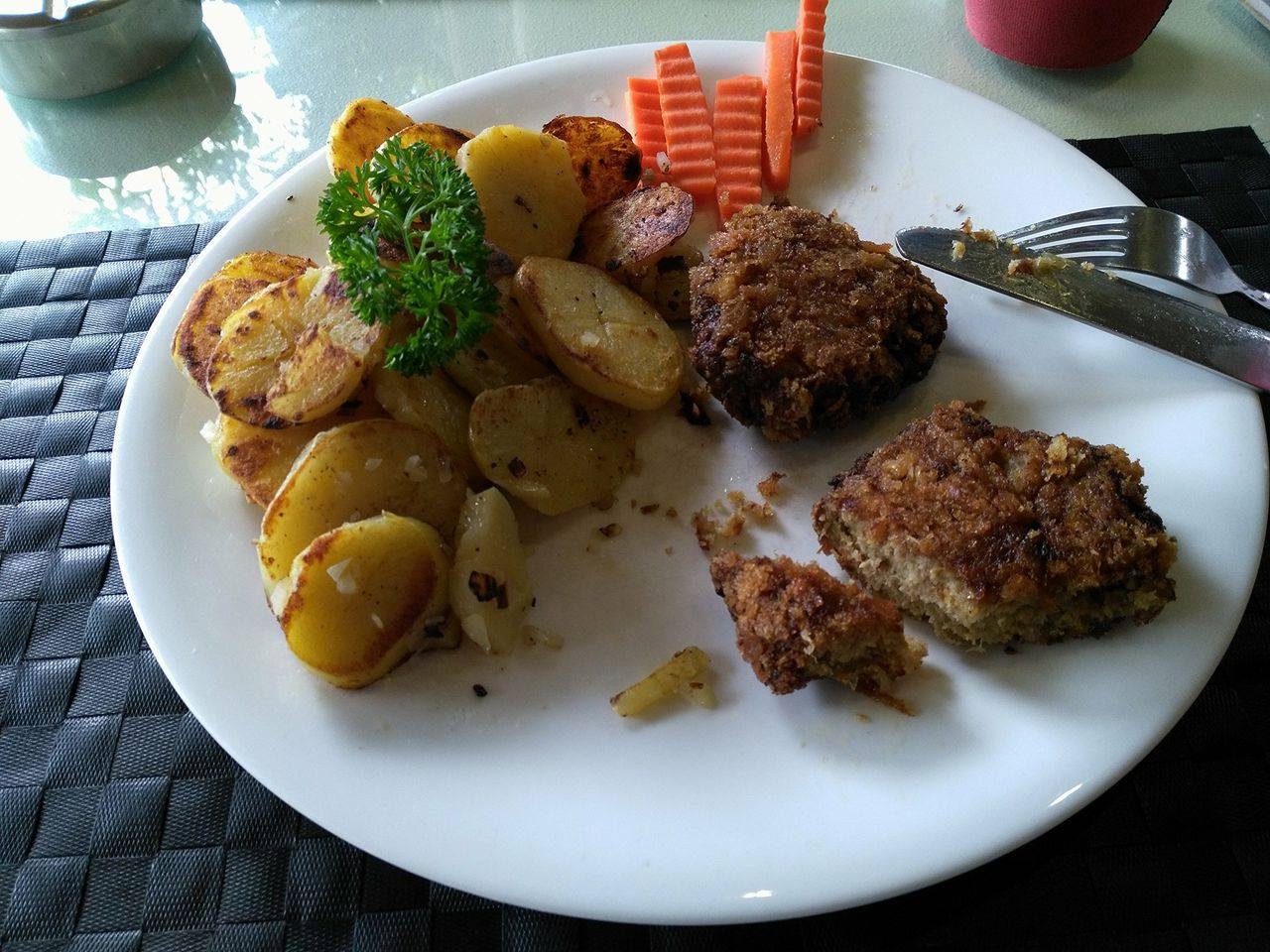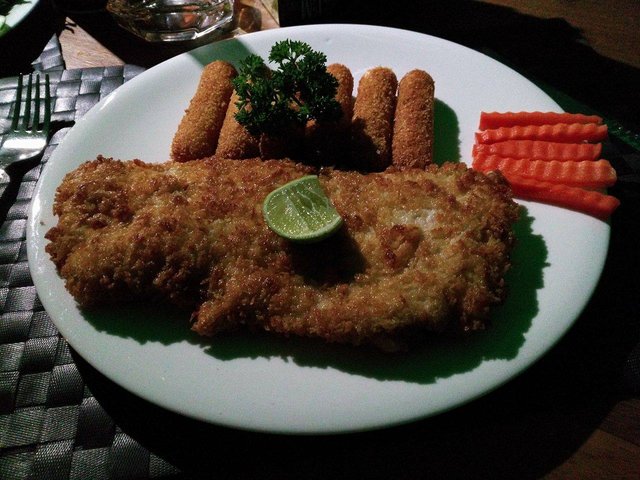 Not able to decide what I want I just got 2 meals.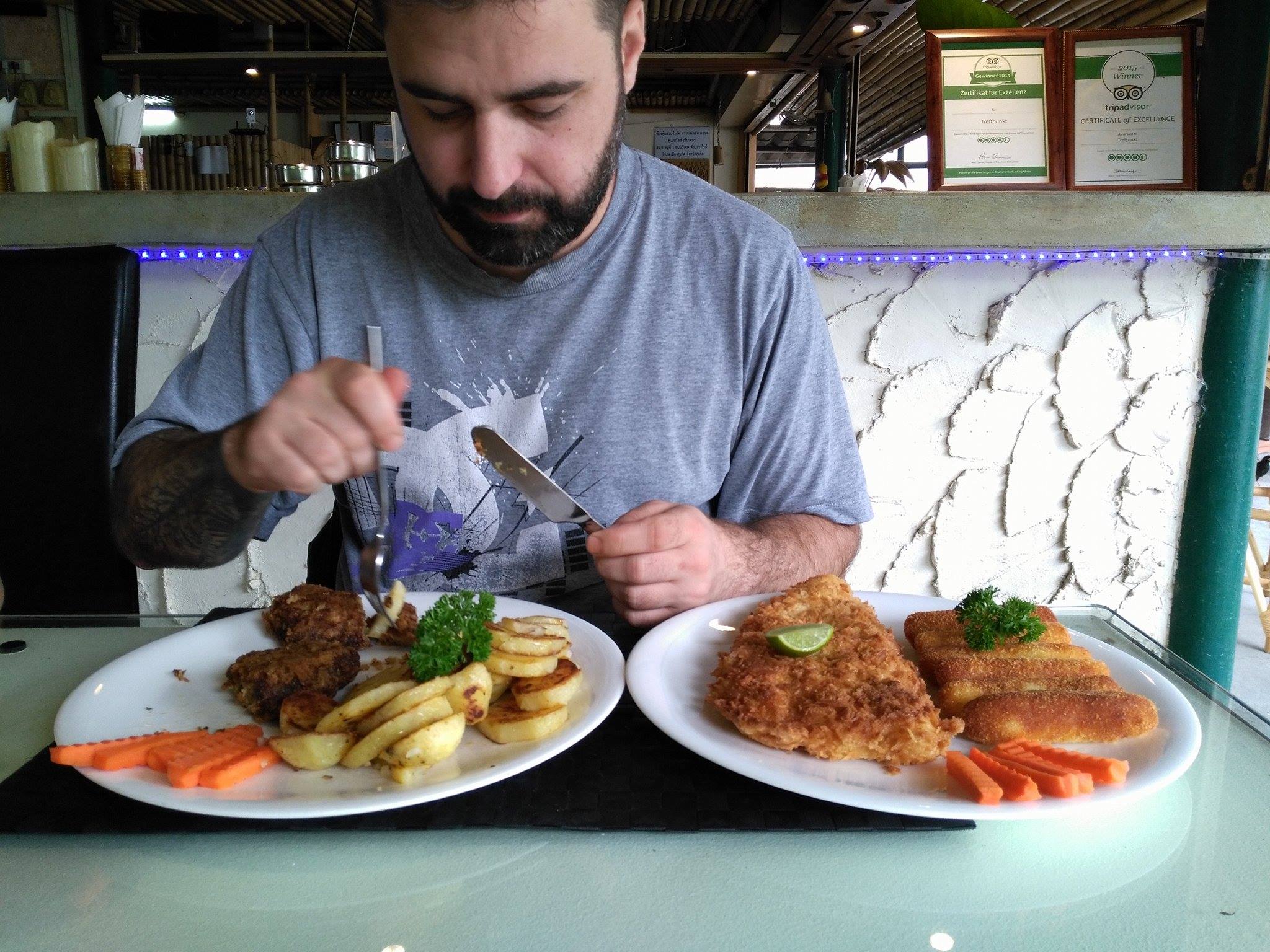 I was planning to get the rest as take away and have it in the evening but not even one of those carrots pieces got spared.
The meat balls and fried potatoes reminded me a lot of the cooking of my grandmother and therfore at home.
It was the first time into my journey I had a small touch of homesickness.
I am still totally stuffed and will fall into a food coma pretty soon, after I made some calls.