Zaytun Special Fried Rice
Fried rice, Fry chicken, Chicken curry and Salad with one soft drinks all together is one set menu. I have no complain on this item i asked them not to make hot. I don't like paper so much.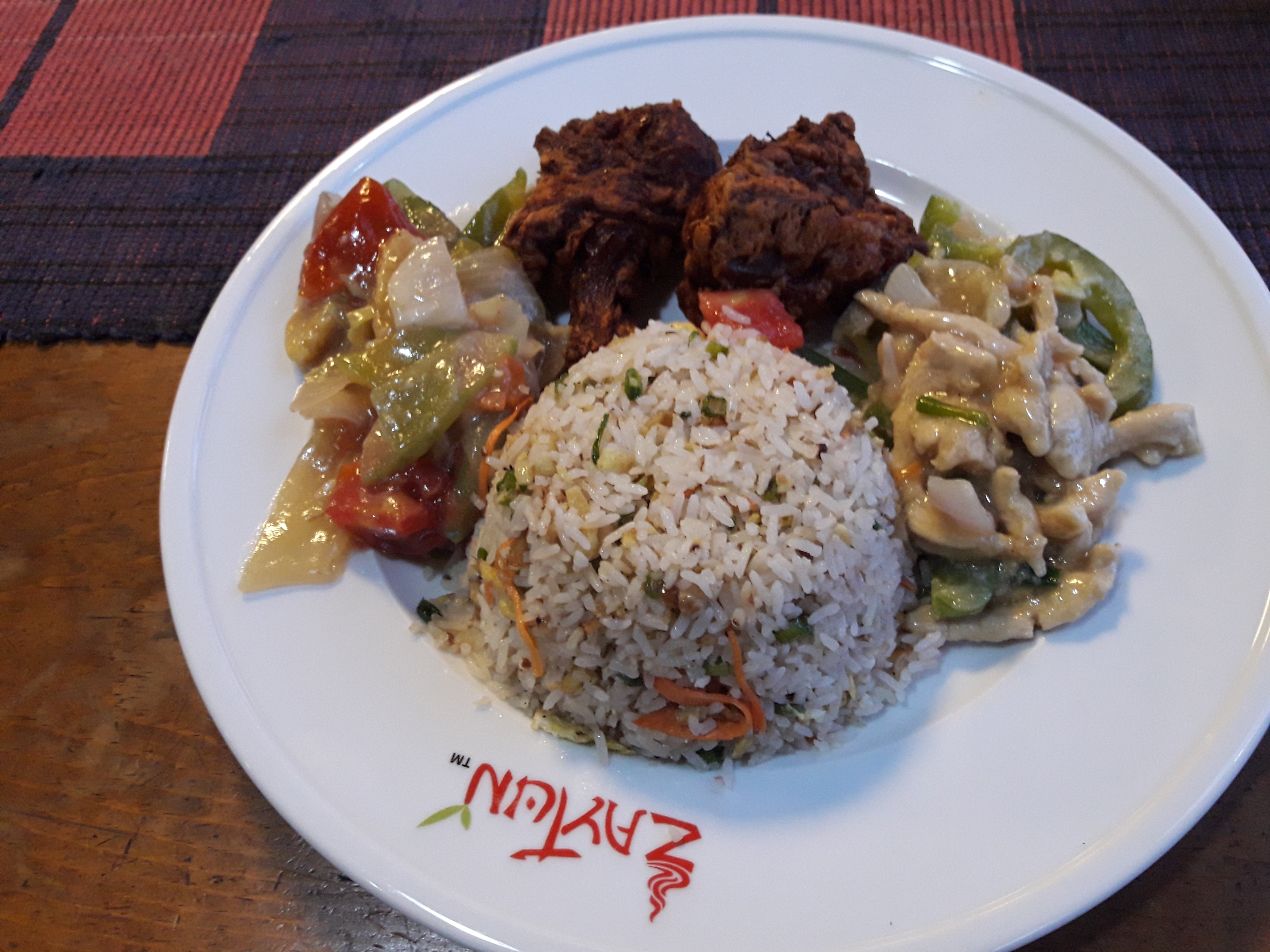 Zaytun Special Fried Rice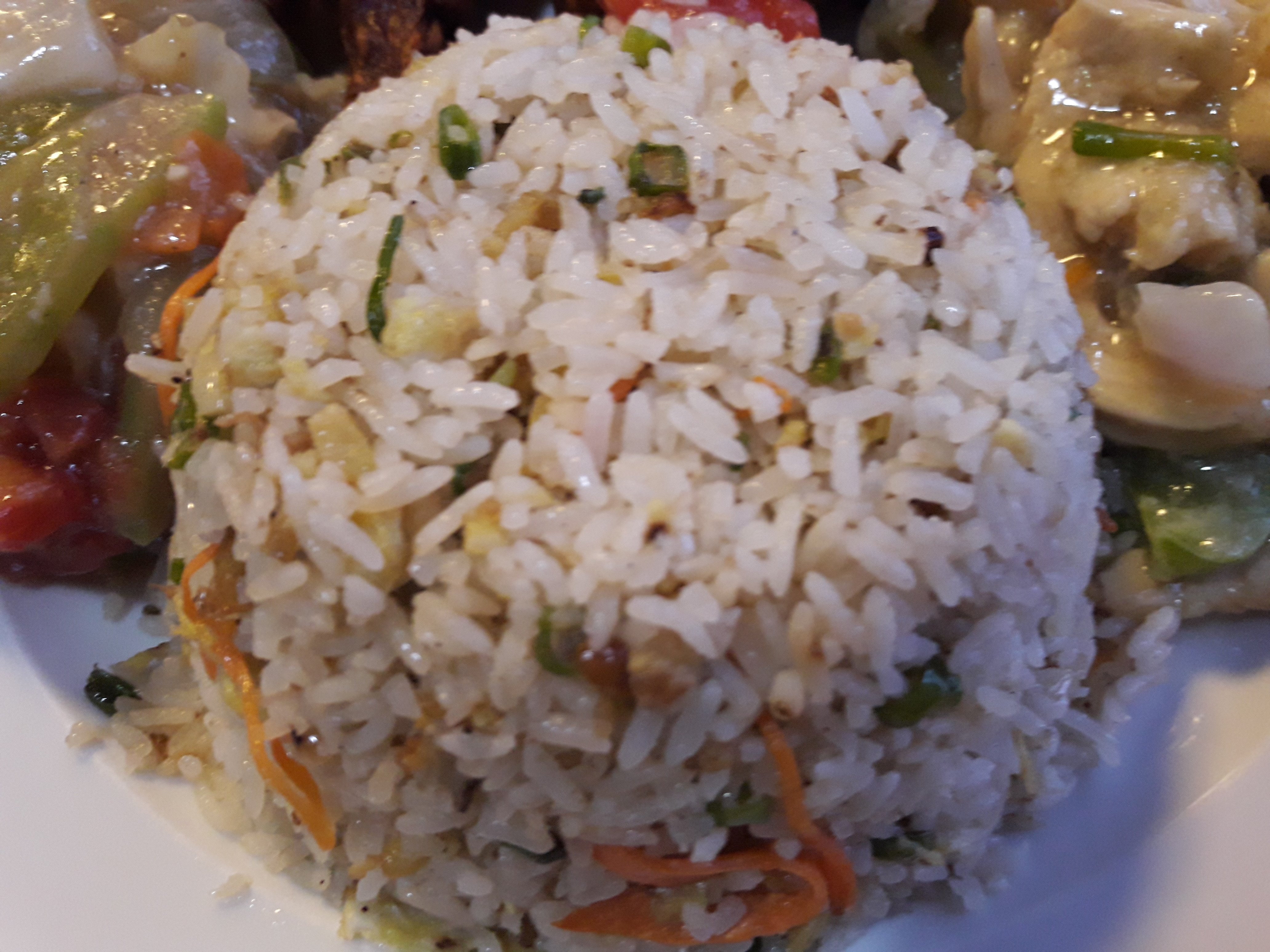 Fried Rice
When i make fried rice vegetable and eggs i fry separate, Rice boil in hot water when close to ready then i take the rice later on i add all together. Every time i try to cook in one pot my rice doesn't remain dry how picture showing.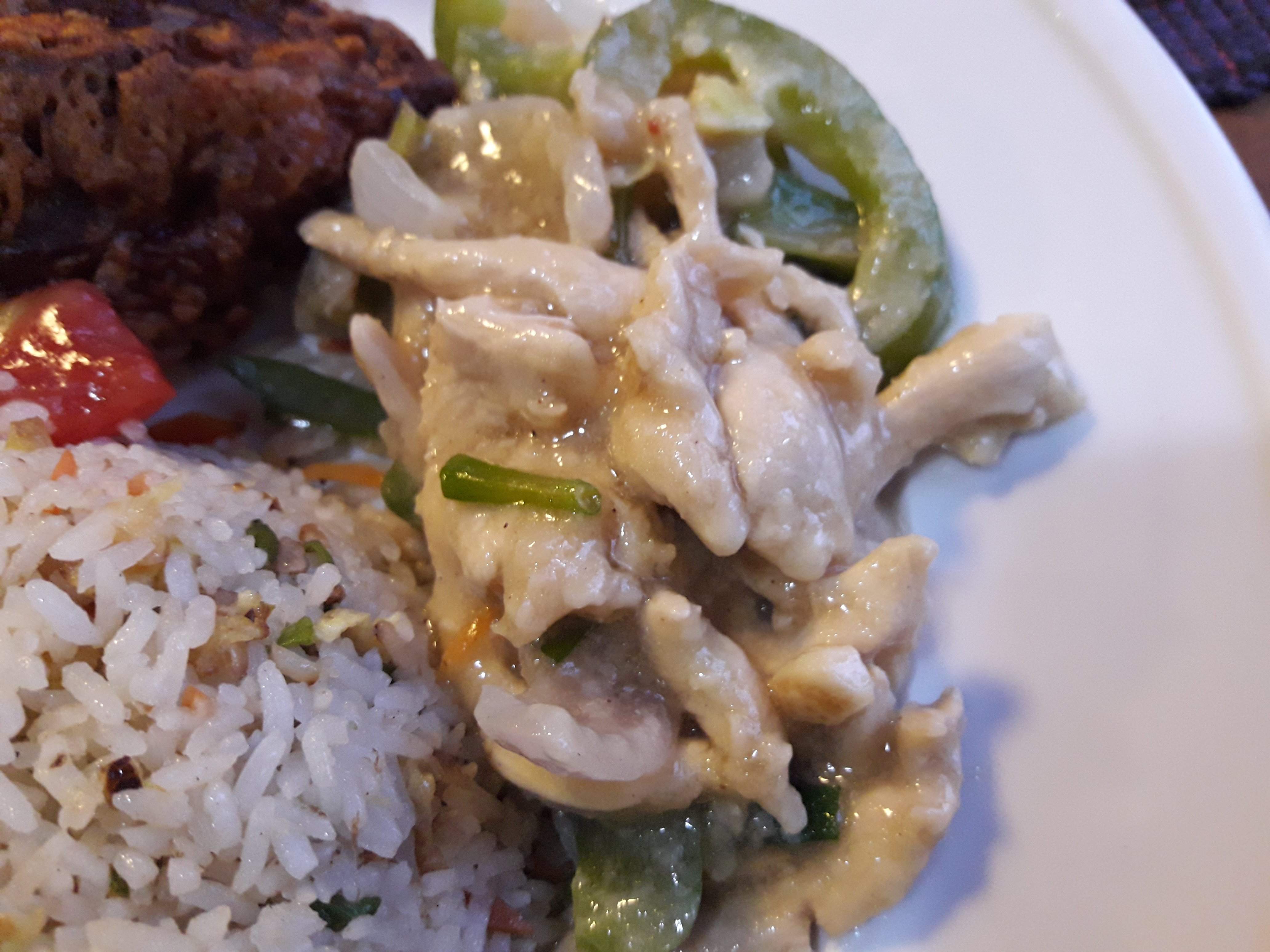 Chicken Curry
I don't use yellow power and I use onion power or cornflower to make the chicken thick. I use peper just for flavor.