Jaggery Rice it is also called Gor Rice. Jaggery Rice was a simple dish like a common rice but jeggery are made is a sweet dish. Jaggery is a natural sweetener made by the concentration of sugarcane juice.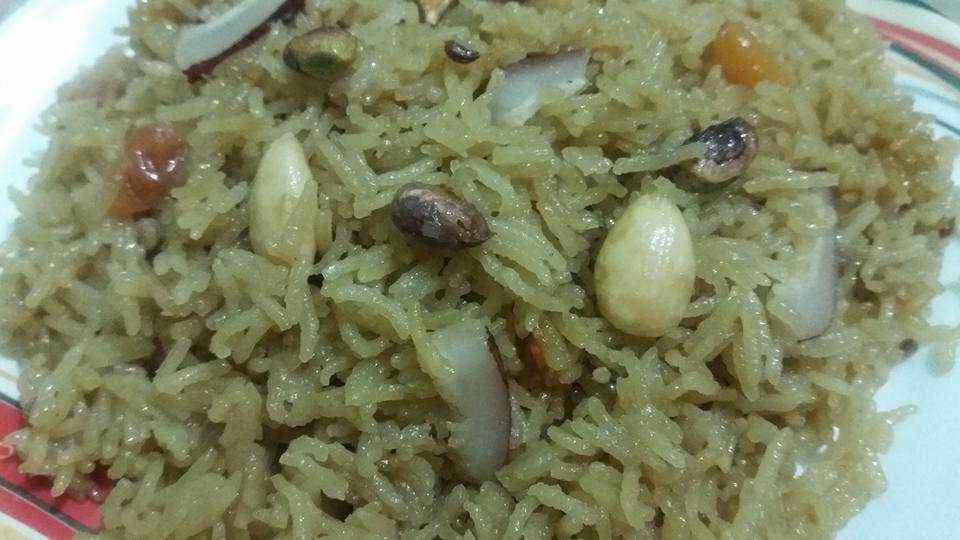 it is a dark coarse unrefiend sugar and diabetic patient also have it. Jaggery rice is favorite of everyone at home. it was made quick take a little time. The rice is made jaggery and ghee there is subtle heat it is believed in our culture that gur has many hlath benefits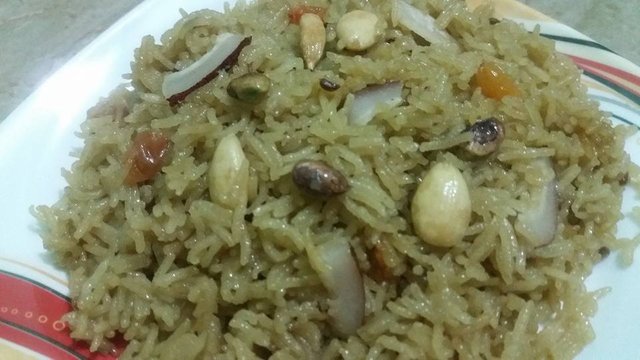 i was add some dry fruit for the taste. it was add some coconut, pista, almond, elachi and rasgulla. they make the dish is delicious, the jaggery RIce has 105 calories and they are enough for a body.