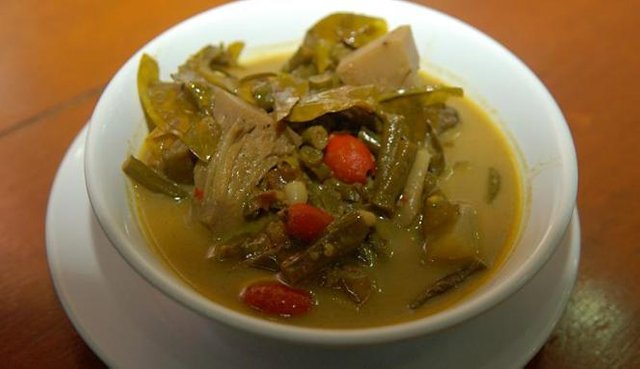 pliek sauce is one of the original meal derived from Aceh,
This meal has been widely known jugak various circles of the world,
so tourists from abroad who have tasted the typical food of this Aceh,
for friends who have not tried steemit waiting for?
straight to Aceh :).
nah this time I will share the recipe (broth pliek) for steemit friends who wanted to try :)
just prepare ingredients:
pertamaa step!
1- young jackfruit and fruit melinjo
2- chickpea
3- leaves melinjo
4- banana
5- young papaya fruit
6- kale
The second step!
1- Pliek
2- Cayenne
3- Coriander
4- Turmeric
5- Merica
6- Ginger
7- Onion
8- Garlic
9- Santan
10- salts
11- green chillies
12- lime leaves
13- sere
good luck :)