Hi Steemians!I hope everything is fine with you.
A bit of history about Mimosa.
Alas, but the beautiful history and origin is rather vague. It is known that the salad of Mimoza appeared on the expanses of the USSR in the 1970s. Salad has gained popularity, thanks to three qualities: the availability of ingredients, taste, simplicity of cooking.
The name was derived from the similarity to mimosa flowers.
It looks pure yellow, it is prepared simply and, among other things, it is also delicious. By the way, Mimoza is also a cheap salad, which is not unimportant.
If in the 70's of the twentieth century, salads on the tables were a rarity, and even exotic. Most of the tables were cut from meat, sausages, cheese, hot dishes, but with salads then did not add up. But already in the mid-nineties the concept changed, and salads began to occupy the place at celebratory feasts. This could be explained by the steady penetration of European culture.
For the early post-Soviet period, the main criterion for estimating the salad was caloric value. For what the mayonnaise was used, and the components were characterized by softness and high content of proteins and fats.
At the same time, the taste of salads is easy to improve, using the same or similar ingredients, only slightly changing the technology and methods of processing.
Ingredients of Mimosa salad are simple:
Fish conserved (I take sardine in oil), onion, mayonnaise, boiled eggs, hard cheese. raw fusion, vinegar and sugar.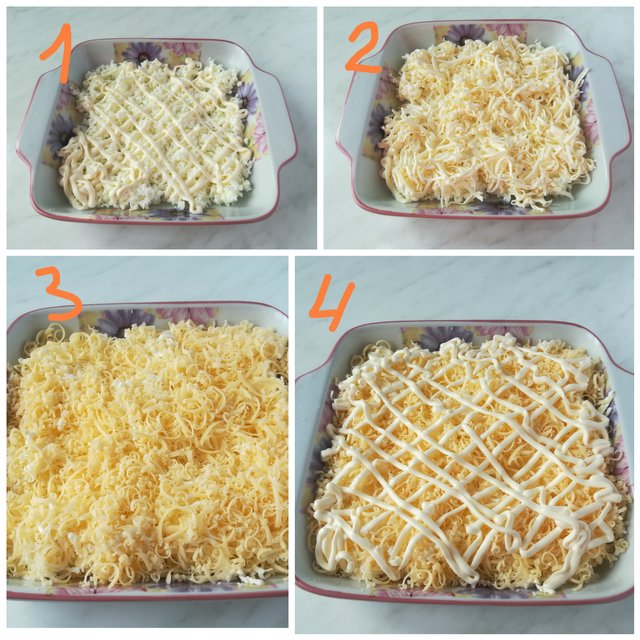 Spread the grated proteins
Pour on top with mayonnaise
We rub on a fine grater raw cheese melted 2 packs
And immediately on top we rub on a small grater hard cheese 200g
Pour on top with mayonnaise
Take the canned fish, knead and lay out a layer
Take the onions chop finely and soak in the brine (vinegar 100g + 1 tsp sugar)
Pour on top with mayonnaise
Then the same with yolks of eggs, but no longer water them with mayonnaise.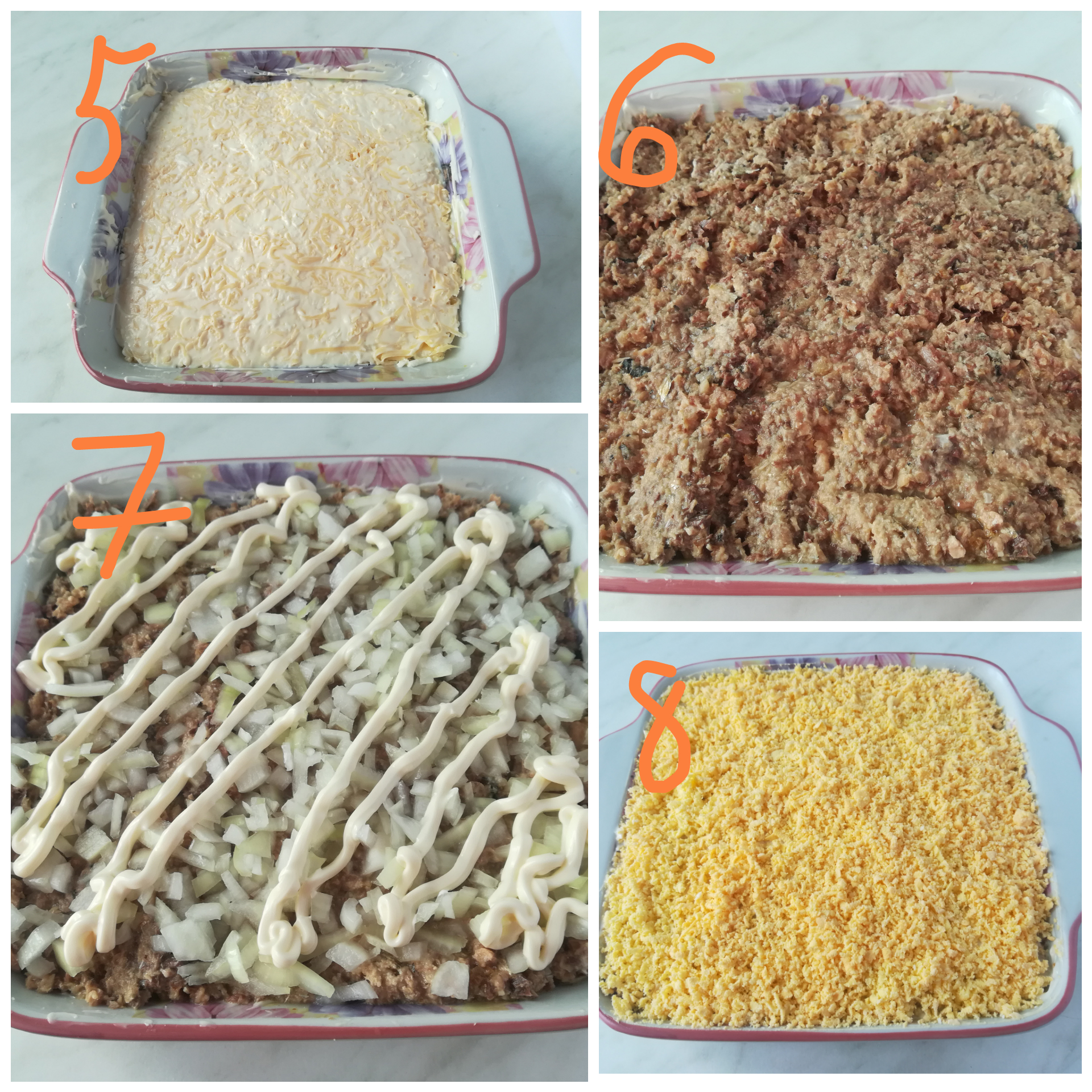 As a result, we get Mimosa salad.
Ingredients can be changed and added new ones.
Even if you have not tried Mimosa salad, try to make sure you like it.
BON APPETIT!
Photos taken from the phone HUAWEI P8 LITE2017
Thank you for commenting, supporting and restoring this message! I hope my post will inspire
I appreciate your support!