Making food at the @gardenofeden is so simple.

One of my favorite ways to create food is to pull out
a lot of delicious and nutritious components for a mouthgasmic meal.

Not only do we have a garden full of fresh ingredients,
we also have well developed palates that helps us intuitively
pile on the goodness for each potent individual bite.

This mouthgasmic bite is a slice of homegrown lemon cucumber, topped with a minty garlicky chimichurri sauce,  homemade kimchi, grated zucchini, sour cream, sweet red pepper, cashews, a greek olive, wasabi sauce, herbed gingered tahini sauce, and a sprinkle of pink Himalayan salt.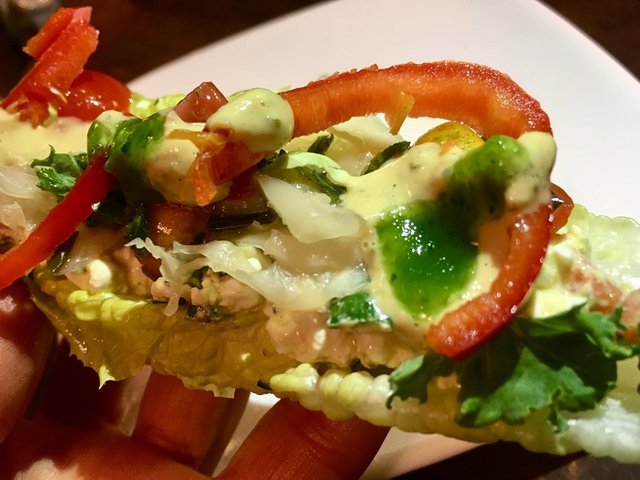 Another delicious layered bite was created of  herbed cottage cheese, kimchi, garden tomato/garlic/olive oil salad, fresh chives, red sweet pepper, herbed ginger tahini sauce, habanero sauce, nuts, pink Himalayan salt on a romaine lettuce leaf boat.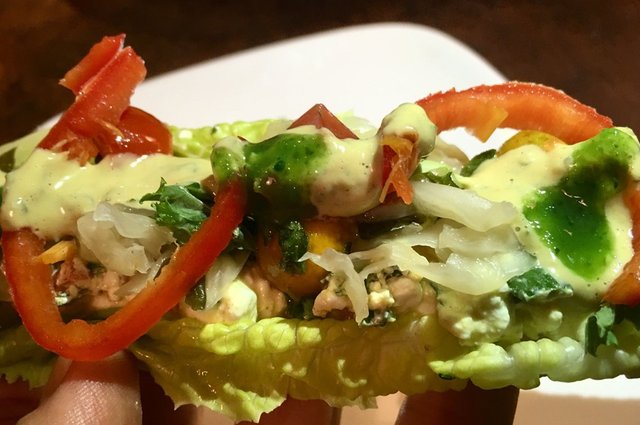 These are just two of the dozens and dozens of possibilities for shocking your palate
with goodness, while using an array of ingredients.
Every bite is an experience, garnished with a huge dollop of love and appreciation.
Mmmmmm...mouthgasmic!

Enter the @gardenofeden website to to see how we're doing our part to change the world.