I took this picture on Feb 2. First, it seemed a bit early for Valentine's Day. Second, I can't imagine who thought this was a good idea.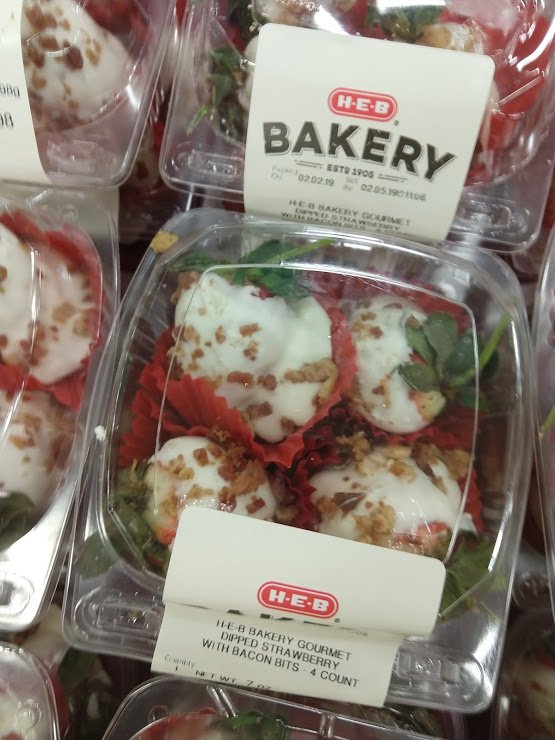 White chocolate is an oxymoron. Keep that gross artificial abomination away from my naturally amazing strawberries.
And I can't think of a worse combination than strawberry, bacon, and white chocolate.