Hi everyone! I wanted to introduce to you my new food series called "Flavor Therapy", where I bring you into my kitchen and show you how I cook my delicious and nutritious meals throughout the day, its my therapy! I love food and try my best to always keep it on the healthier side without ever leaving behind, the F L A V O R.
Oven Roasted-- Chicken breast, peppers,onions & sweet potato wedges.
Miami's weather has been really bipolar lately, one second its so hot and sunny that you need oven mitts to grab onto your steering wheel while driving (not exaggerating) and the next second you're re evaluating if its worth leaving your house because of the never ending rain. So.. today was one of those days. I decided to cancel my last minute dinner reservations with my boyfriend, we were planning to go to a fancy shmancy asian fusion restaurant in downtown Miami but instead made one of my favorite meals instead because that 30 minute drive in the rain isn't worth it.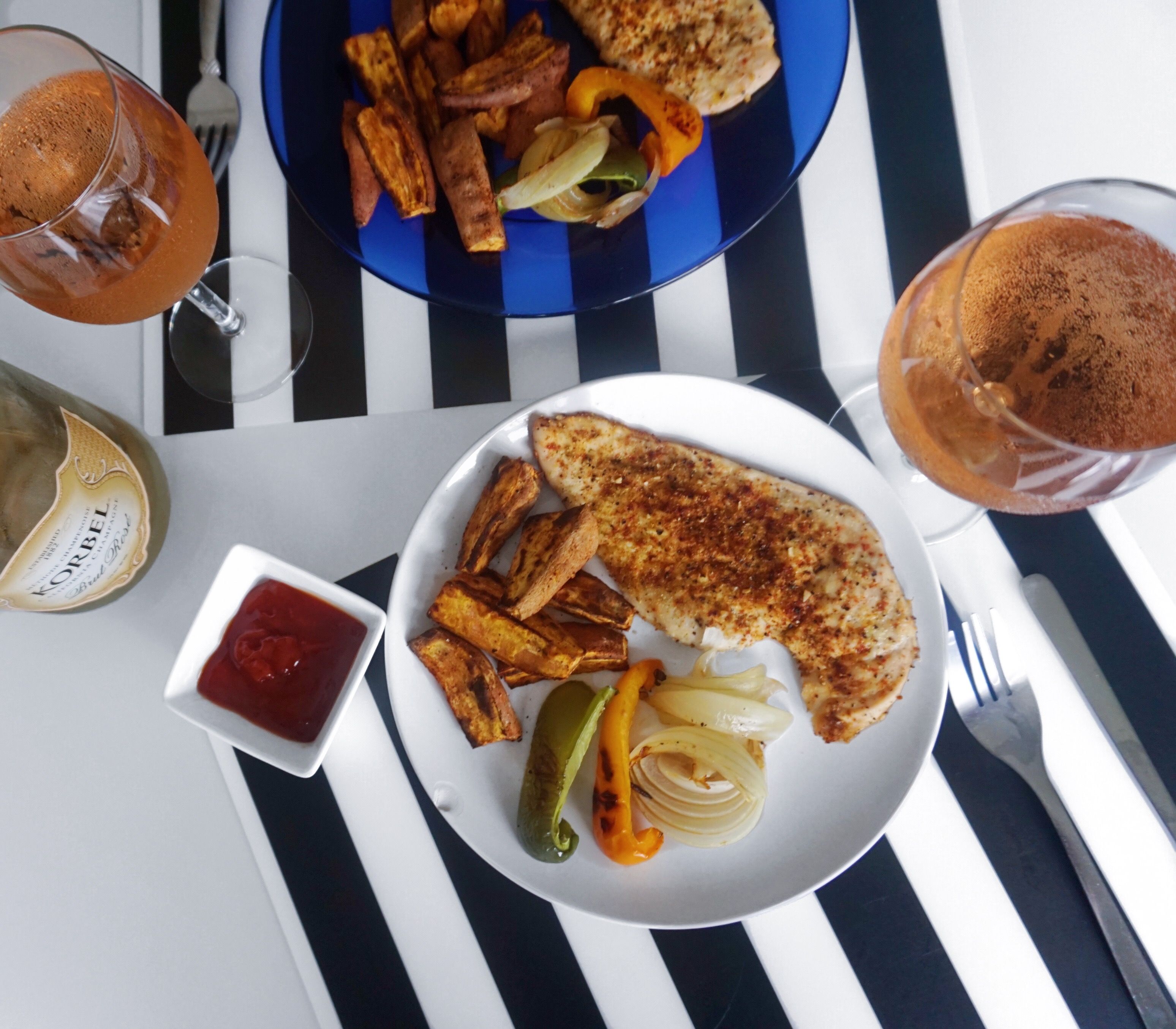 This is a quick and easy meal to make on a day that you just don't want to be keeping an eye on the stove every 2 minutes with hot pots and pans. Everything goes directly in the oven @450 degrees F, leave a timer on for 20 minutes and walk away to catch up on Netflix or Steemit... while it all gets cooked up. This is a meal I eat all the time, it is literally my favorite. I also always like to cook sweet potatoes because it goes with everything and not to mention their so yummy with which ever seasoning you choose to put on it. Oh! and you can't forget a glass of champagne to celebrate your victorious dinner 😄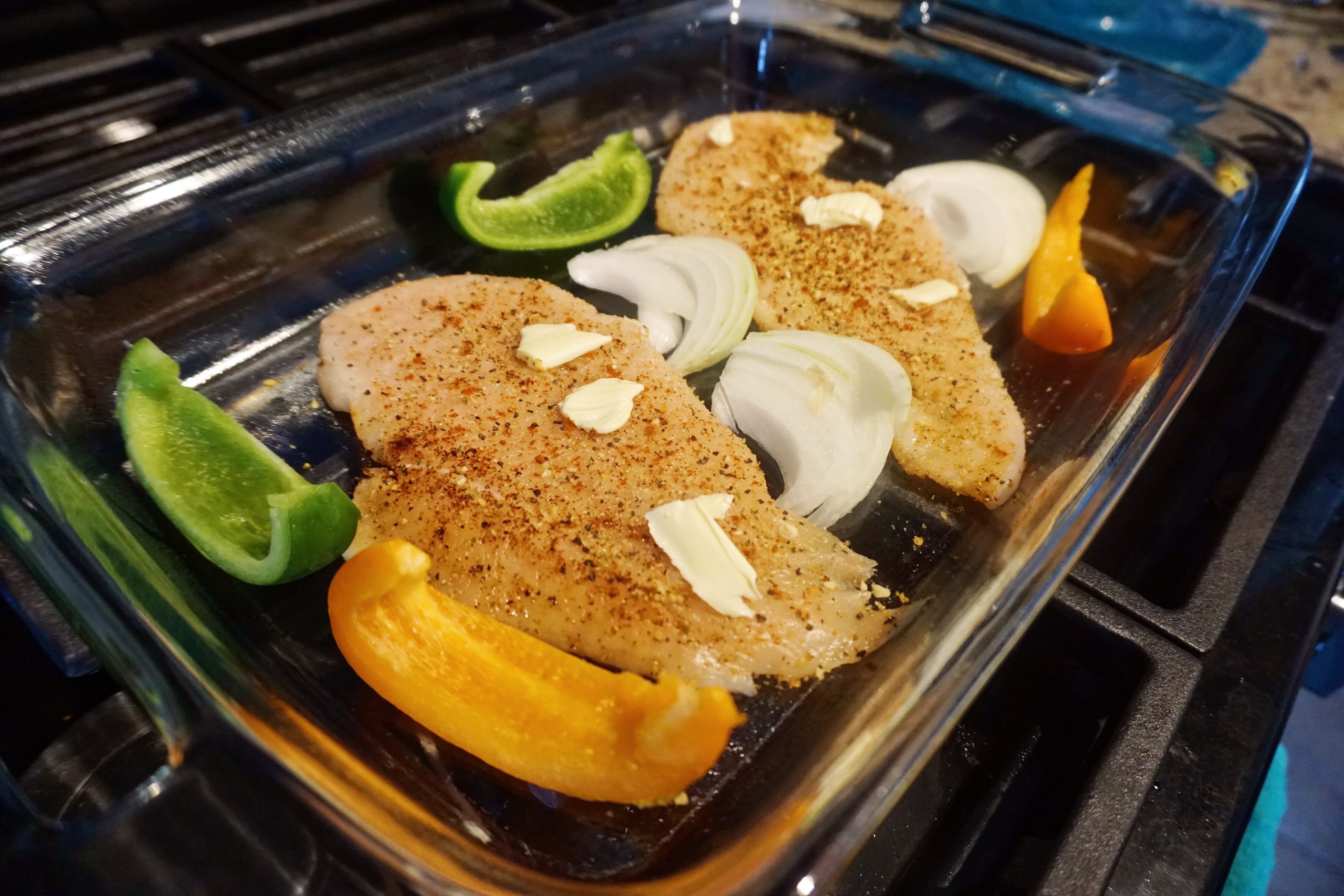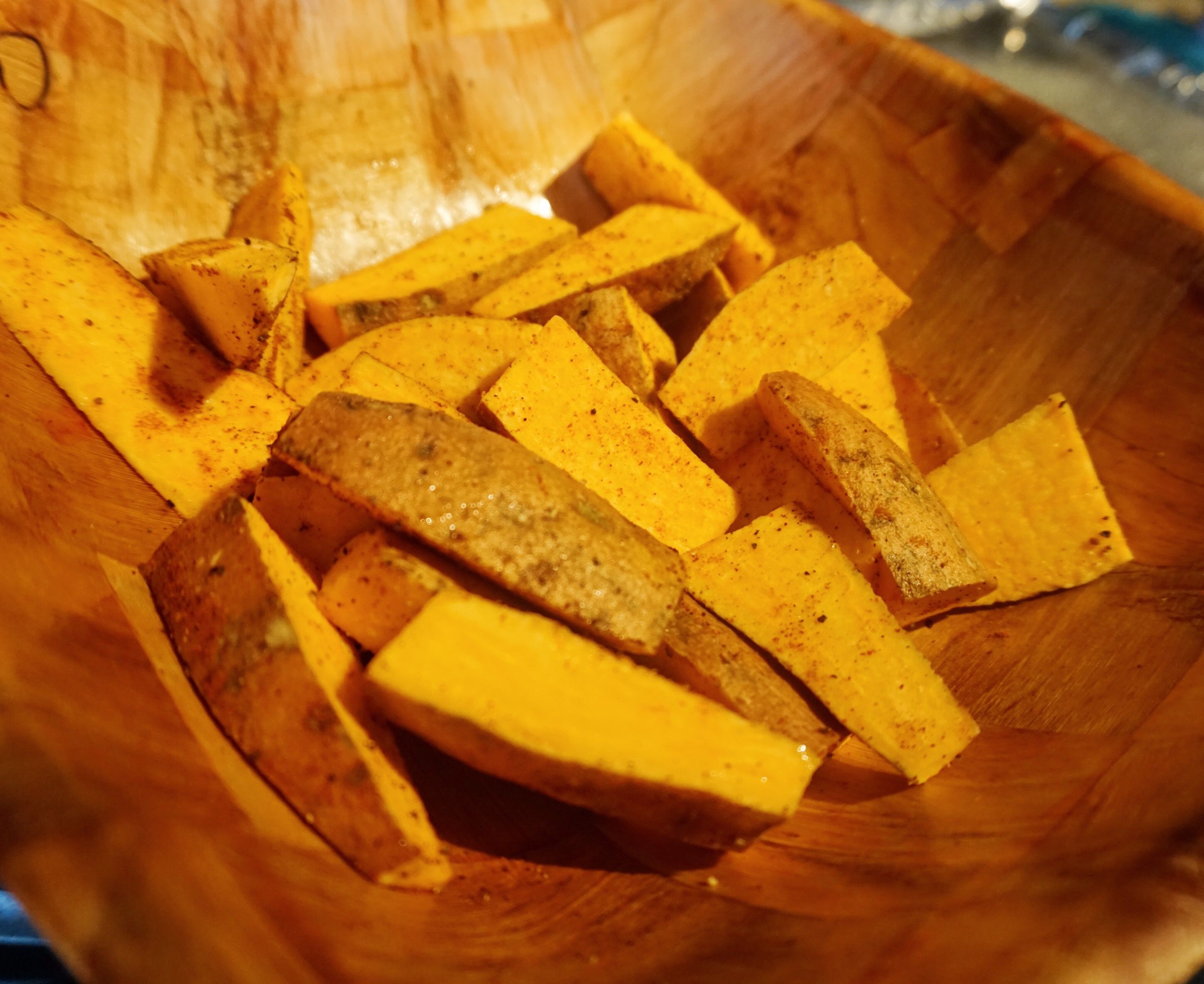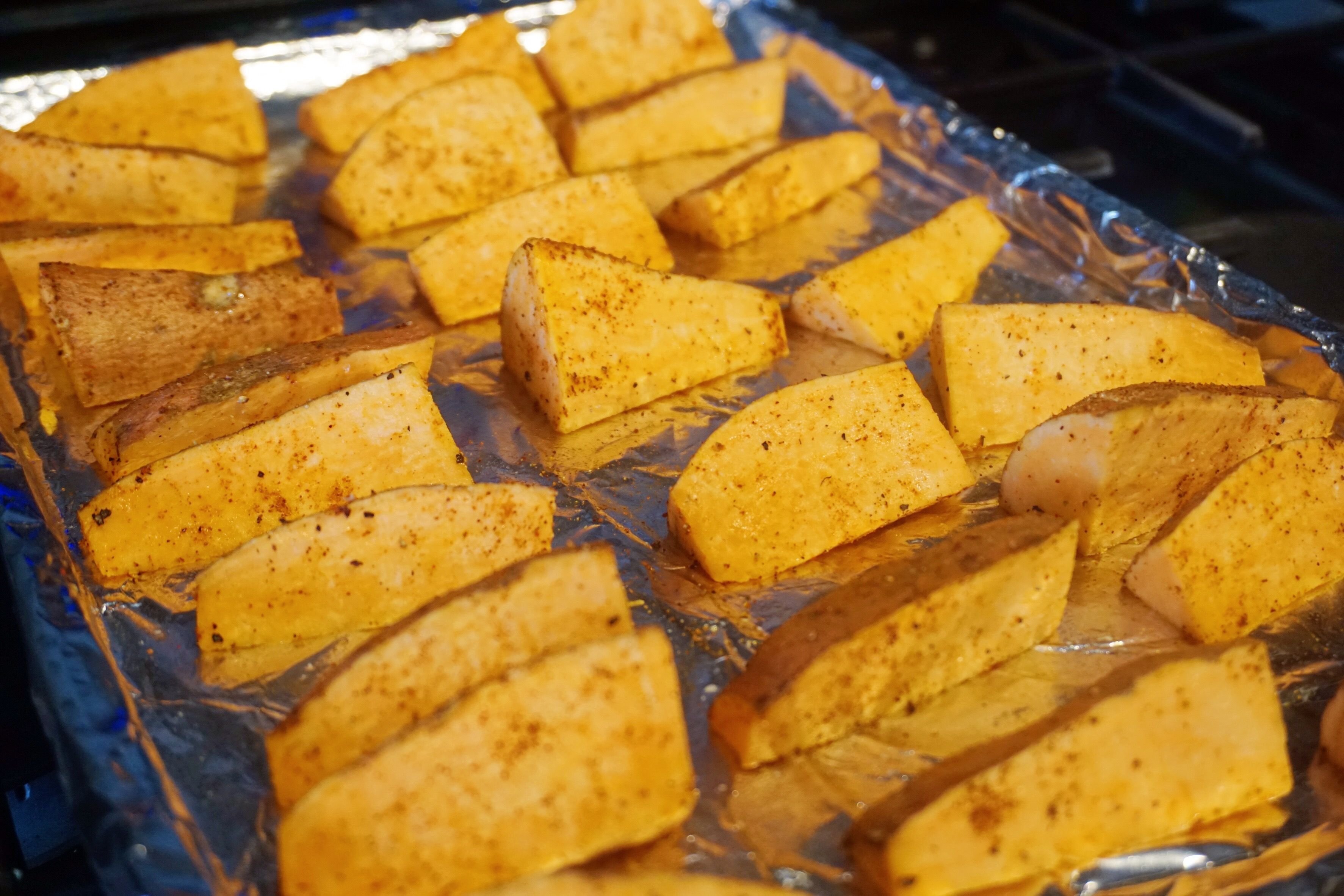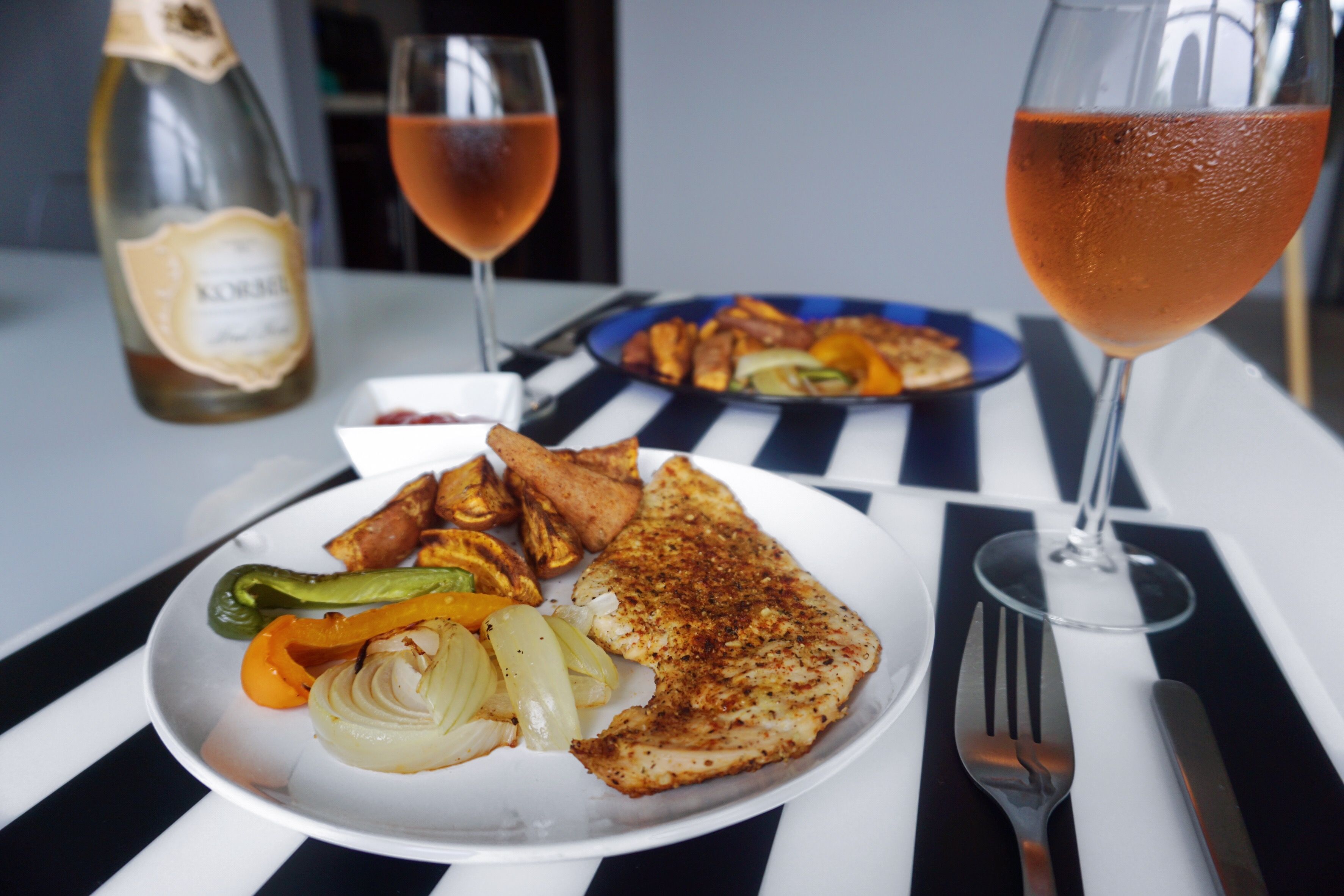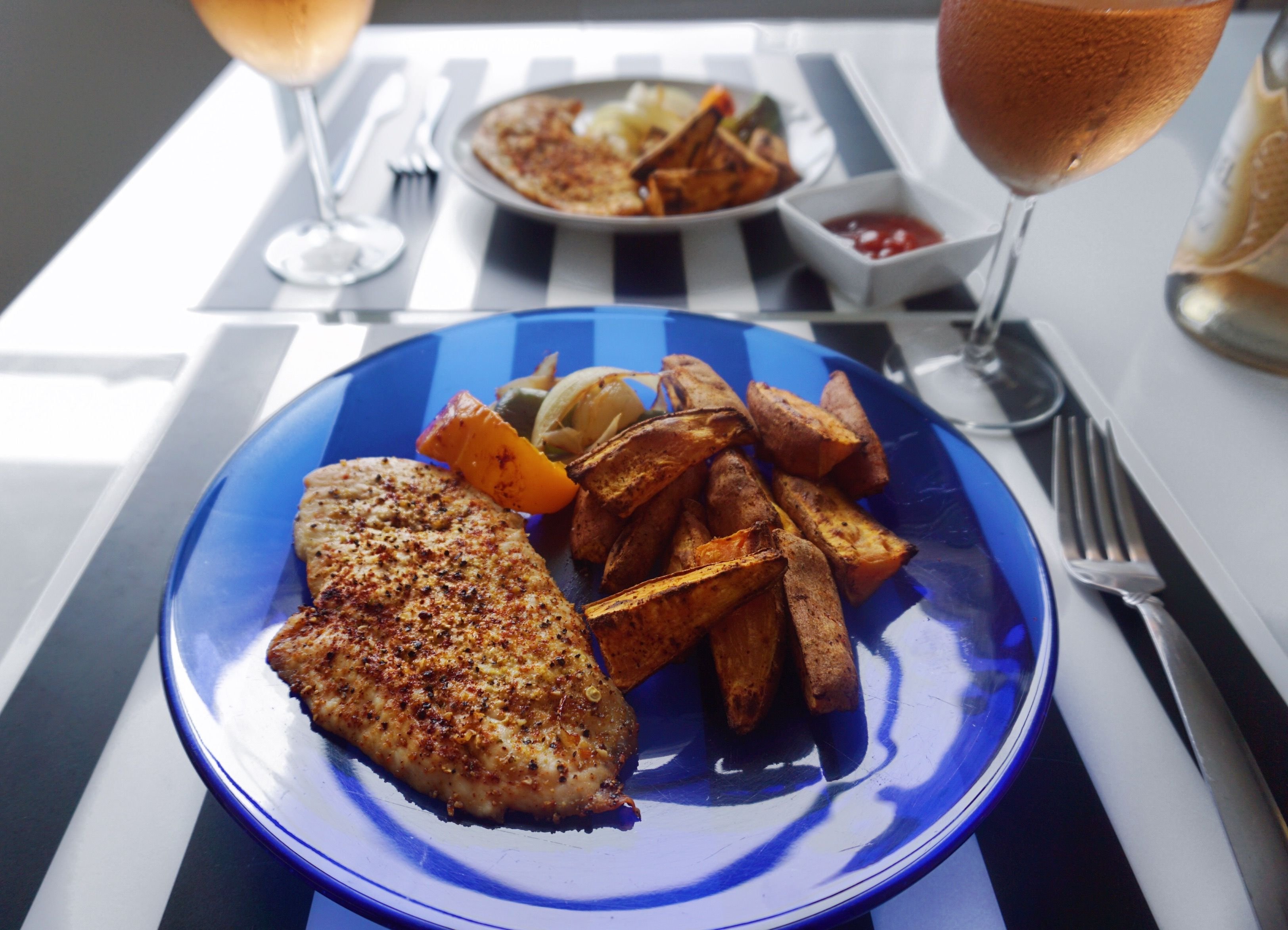 Steps:
Preheat oven to 450 degrees F.
Slice chicken breast into cutlets , wash and pat dry.
Spray your pan with a nonstick cooking spray.
Season chicken with your favorite seasoning. ( I use Ms. Dash Garlic and herb salt seasoning, Himalayan pink salt, Paprika and a small amount chilli powder to add some heat).
Drizzle 1 tbsp of oil or butter to on the seasoned chicken breast.
Cut peppers and onions into 1 inch pieces and place them in the pan with the chicken.
Cut sweet potatoes into wedges and drizzle with 1 tbsp of olive oil, season with salt, pepper, garlic powder, paprika, and a pinch of chilli powder.
Lay the sweet potatoes on another sheet pan with non-stick cooking oil.
Set timer on for 20 minutes and let the chicken cool 5-10 mines after its finished baking.
Ask me any questions you have in the comments section!