Hello fellow steemers, today I felt a calling to share my breakfast routine that has changed my life to the better.
So if you also want to feel energized, harmonic and have a clear mind, make sure to give this a go for at least a couple of weeks. You will feel the change. But of course, make sure to do your own research first as well :)
Here we go!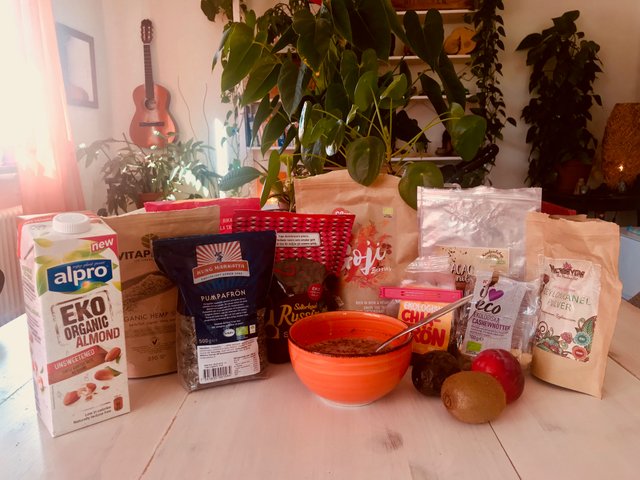 My musli (all organic):
Pumpkin seeds
Sunflower seeds
Hemp seeds
Flax seeds
Chia seeds
Cashew nuts
Cacao nibs
Raisins
Cinnamon
Almond milk
Goji berries
Raspberries
Blueberries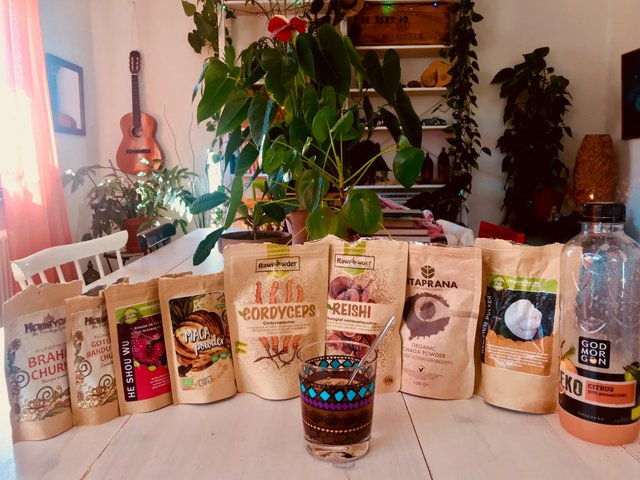 My power drink (all organic):
Reishi
Chaga
Hericium
Cordyceps
Bacopa Monnieri
He shou wu
Gotu kola
Maca
Mixed with juice
Enjoy!