I'm hungry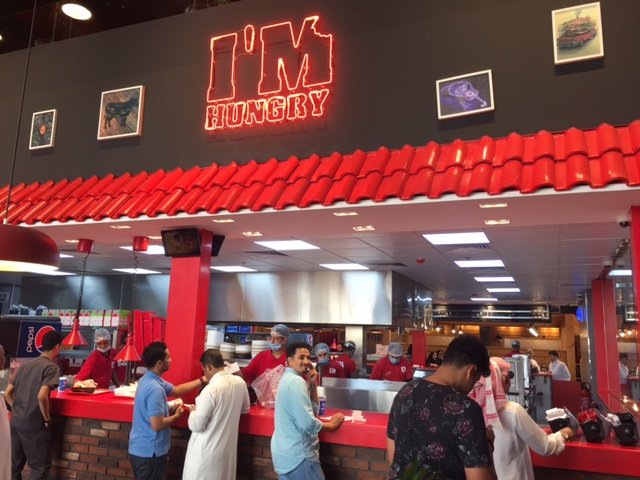 That's exactly what I said to my colleague during our lunchtime break"I'm hungry". He told me what do you want to eat, then he said; "Do you have any suggestions?" I said to him, "cheeseburger" !
He replied," I'm hungry too. Then he smiled and said, "come on let's go".
I did not understand the reason for his smile, but when we arrived at the restaurant I was surprised by the name of the restaurant, it was "I'm hungry".
It was a great restaurant, but the most amazing thing was that the fresh meat is sliced in front of you, making, fresh burgers made in front of the customers' eyes.
Honestly, the restaurant is worth the experience either as to the taste is so delicious, and I have shared some photos of I'm hungry experience.