Iced coffee <3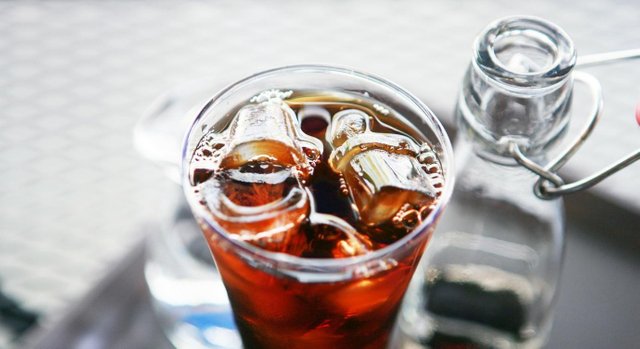 Are you a huge coffee lover? Are you healthy food & drink lover?
Is your answer YES, this recipe is for you.
In below I will show you recipe for iced coffee protein shake.
Ingredients:
½ cup soy milk
1 cup brewed cold coffee
1 frozen banana
2 tablespoon hemp seeds
½ teaspoon vanilla
2 cups ice cubes

Instructions:
Put all of ingredients in the blender.
Blend until smooth.
Serve with 3-4 ice cubes.

This coffee is mildly sweet, full of coffee flavor and so incredibly tasty. It's a coffee lover dream come true.

Enjoy!