Healthy Double Chocolate Smoothie Bowl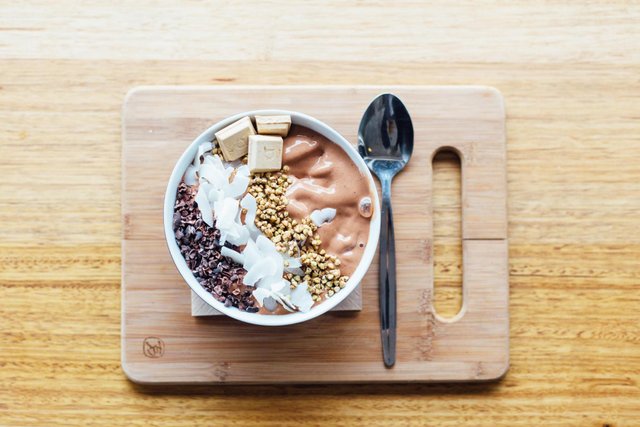 Photo by Ben Neale on Unsplash
Hi guys,
Can chocolate fix your bad day?
YES! You are a chocolate lover.
NO! I don't believe, chocolate can fix everything! :D
Are you a healthy lifestyle lover?
YES! You're in the right post.
NO! Please try this recipe. I'm sure you will become a health lifestyle lover.
One joke before the recipe.
Chocolate is a health food. Chocolate is derived from cacao beans. Bean = vegetable. Sugar is derived either from sugar beets or cane, both vegetables. And, of course, the milk/cream is dairy. So eat more chocolate to meet the dietary requirements for daily vegetable and dairy intake.
Now scroll down for a healthy double chocolate smoothie bowl.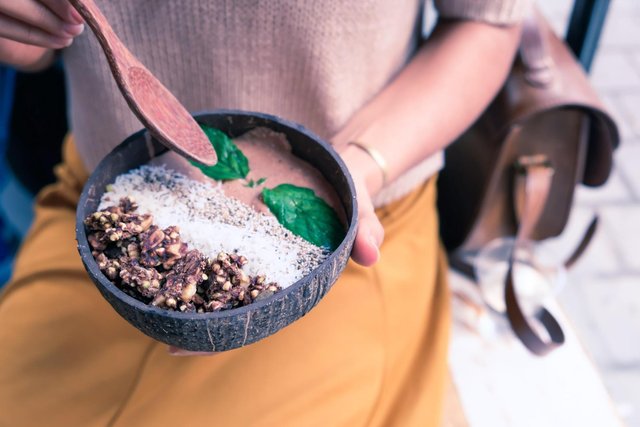 Photo by Ella Olsson on Unsplash
For this healthy DOUBLE chocolate smoothie bowl you need:
1 frozen banana
½ cup of unsweetened milk
2 tablespoon cacao powder
Toppings:
Chocolate chips
Coconut chips
Sliced banana
Or what you want, it's optional :)
Instructions:
Put all the ingredients in blender and
Blend until smooth puree
Pour into a bowl and add toppings
Enjoy chocolate lovers. 🍫💗