Chocolate banana bread 🍫🍌�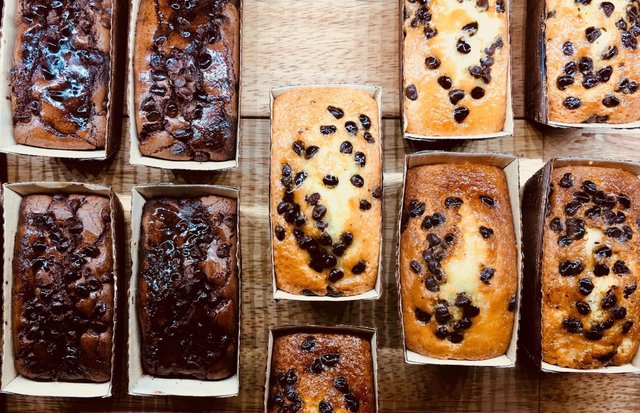 Photo by Ananth Pai on Unsplash
Hi guys,
Do you need a quick and super simple recipe for healthy bread?
If your answer is YES, you're in the right place-post. 😃
I have one more question: Can you imagine chocolate banana bread?
It is sweet and healthy bread. It's great for a snack, breakfast or dessert.
I will give you one idea about how to make this bread. You can add or subtract the ingredients.
Let your imagination fly and make super sweet and healthy bread!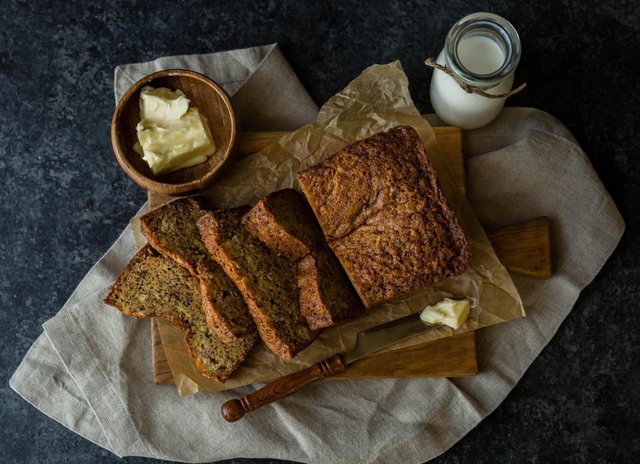 Photo by Whitney Wright on Unsplash
You need:
2 eggs
3 bananas
125 gr butter (if you don't want to use butter, you can use coconut oil)
100 gr brown sugar
200 gr flour
100 gr dark chocolate
Cinnamon
25 gr cacao powder
Pinch of salt
Baking soda
Instructions:
With a fork crushed the bananas
In a large bowl add butter and sugar and mix
Add eggs and salt, mix again
Add crushed bananas, mix again
Melt chocolate with little butter
In banana mixture add melted chocolate and mix again
In another bowl add all dry ingredients flour, cacao, cinnamon and baking soda and mix
In bananas mixture lightly add flour mixture and mix until combined
Pour mixture into prepared pan and bake about 1 hour (until the toothpick inserted in center comes out clean)
Let cool in pan on wire rack 10 minutes, remove from pan and let cool completely
If you want, you can pour it with melted chocolate and dried fruits. Also, you can add chocolate chips or nuts in mixture. :)
Serve with a cup of coffee, tea or milk.
You will see how delicious it is :)
Enjoy!