Breakfast on Weekend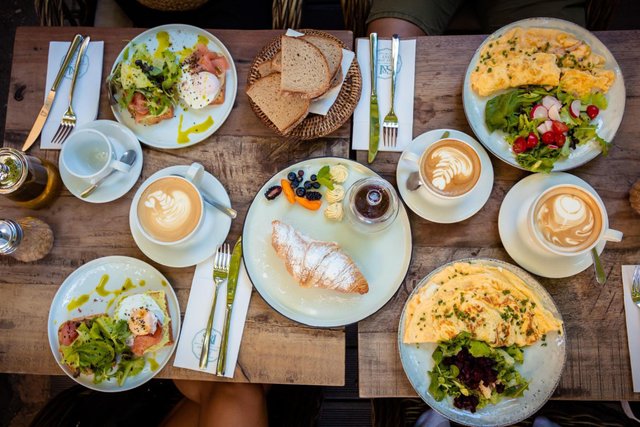 Photo by Phil Hei on Unsplash
The weekends are excellent for family breakfast. You have more time for preparation.
With some vegetable, fruits, cereal, eggs and milk you can make a dream breakfast.
What is must have for dream breakfast?
Coffee, tea and milk
Fresh fruit
Rye bread
Chocolate spread (in my previous post you can find the recipe for homemade Nutella)
Cheese, cheese cream, ham and
Omelette or eggs
To start the weekend with a smile, scroll down and read the recipe. :)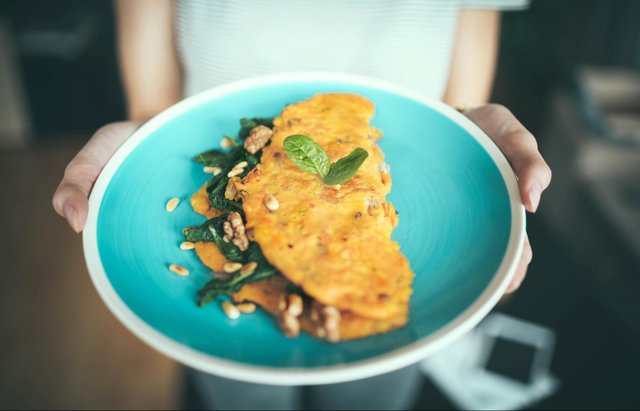 Photo by Igor Miske on Unsplash
Now, I will share with you the recipe for the omelette.
You can make various varieties of omelettes.
For one portion of omelette you need:
2 eggs
1 cup spinach
2 tablespoon parmesan cheese
Salt and pepper for better taste
Instructions:
Beat eggs, spices and parmesan in a small bowl until blended.
Heat oil in an omelette pan
Pour egg mixture in pan
Cook egg mixture for 3 minutes and flip with a spatula and cook 1-2 minutes
Add spinach on one side of the omelette and fold omelette in half with turner
With a quick flip of the wrist, turn pan and invert omelette onto a plate
Serve immediately, because eggs are perishable.
I use spinach if you want you can use some other vegetables.
When you are finished with your omelette, treat yourself with chocolate spread on rye bread :)
Enjoy in breakfast with family or friends. :)