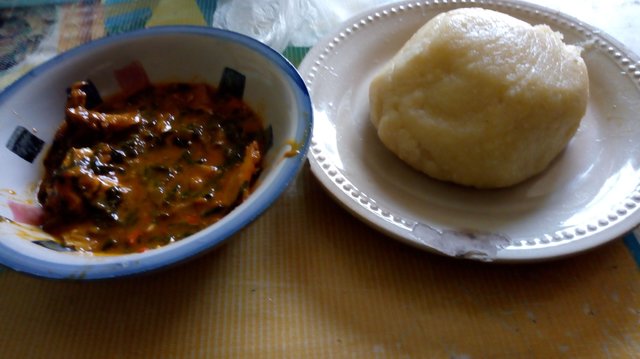 This is just a random piece from my camera roll, it was taken earlier this year about late February or early March. I was very hungry and decided to step out for something light at my favourite spot oganiru.
Well this isn't light, I can't remember the full story of how I got to eat ogbono soup that day but i clearly remember the aftermath. I cried that day, the soup was so good I had to cry, I stopped after the first wrap of garri wiped my tears, took a picture and then continued eating.
I missed home that day, I seriously thought about packing my bags and heading home for good, talked with my mum on the phone for over an hour, she didn't know why.
A good meal had made me home sick.