[FOOD] 22:00 The food at the hungry time ( 스티미언 살찌우기 프로젝트 )
오늘 배고픈 시간의 음식은 수제 블루베리 요거트 식빵과 바나나 생과일 주스, 민트라떼입니다. 다이어트 중이신 분들은 클릭에 주의하세요 :)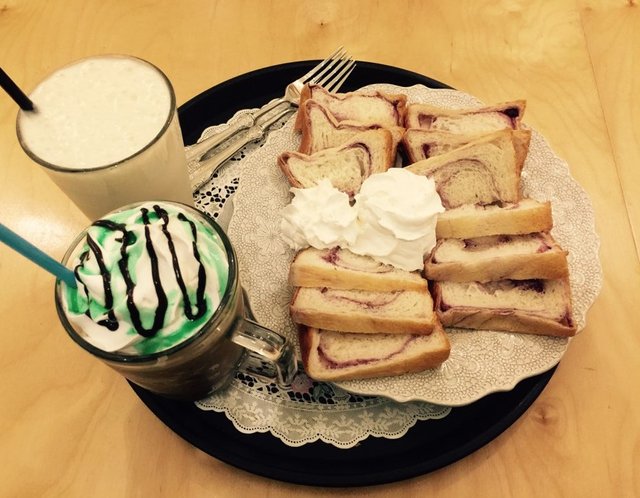 Today, the food at hungry time is homemade blueberry yogurt bread, banana fruit juice, and Mint Latte. The taste of blueberry yogurt goes well with soft bread. It's homemade bread. Aren't the dishes and patterns really pretty?
쟁반 위에 깔린 장식용 깔개가 인상적이었던 집.
---
Food at a hungry time will be served at this time.
Come see me again next time. Bye !