[FOOD] 22:00 The food at the hungry time ( 스티미언 살찌우기 프로젝트 )
오늘 배고픈 시간의 음식은 새우 크림 파스타와 치즈 오븐 스파게티입니다. 다이어트 중이신 분들은 클릭에 주의하세요 :)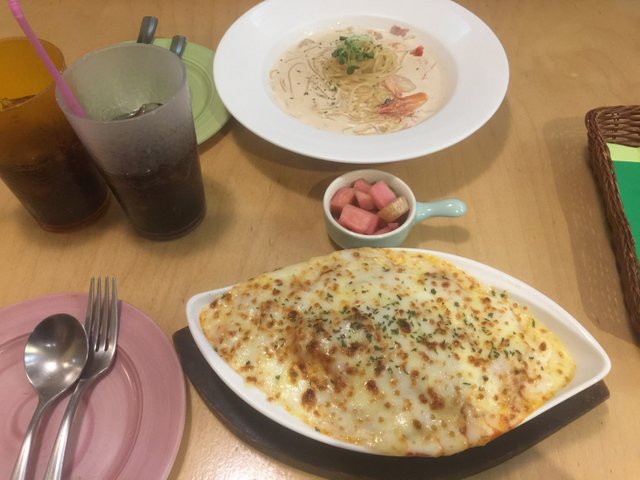 Today, the food at hungry time is shrimp cream pasta and cheese oven spaghetti. I love cheese. Look at the cheese ! It's about to overflow. This restaurant is the best cream spaghetti that I have ever had.
치즈를 좋아하는 저로서는 흘러넘치는 치즈가 만족스럽습니다. 개인적으로 먹어본 크림 파스타 중 최고로 맛있는 크림 파스타가 나오는 가게입니다. 살짝 걸죽하며 고소한 맛이 일품입니다 :)
---
Food at a hungry time will be served at this time.
Come see me again next time. Bye !