Food for Thoughts #2 - SUGAR PUFFS, Iligan City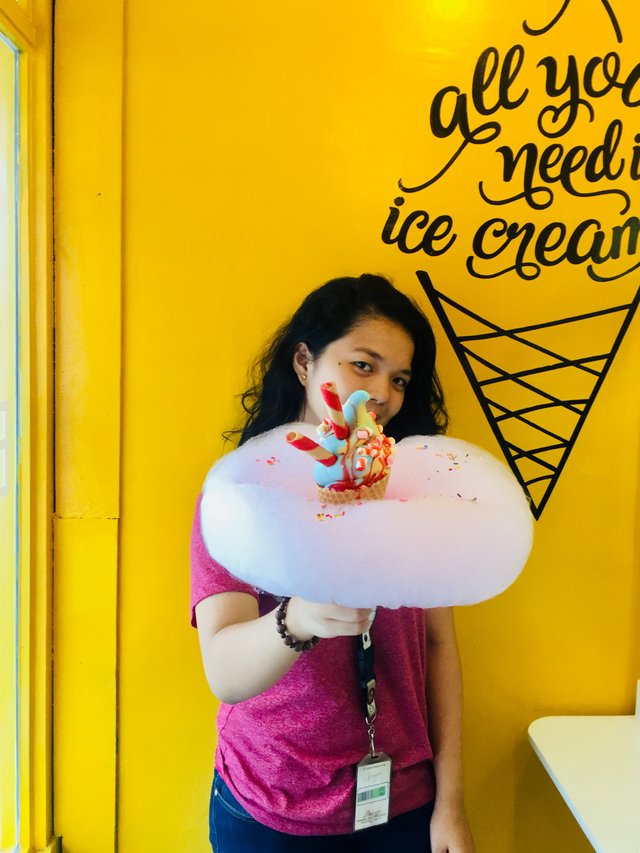 Cotton candy is definitely one of those awesome things that made my childhood memorable, as a kid even just looking at one it would really make me happy. The color, the texture, and the sweet taste of it just lingers so much that my taste buds still remembers up until now.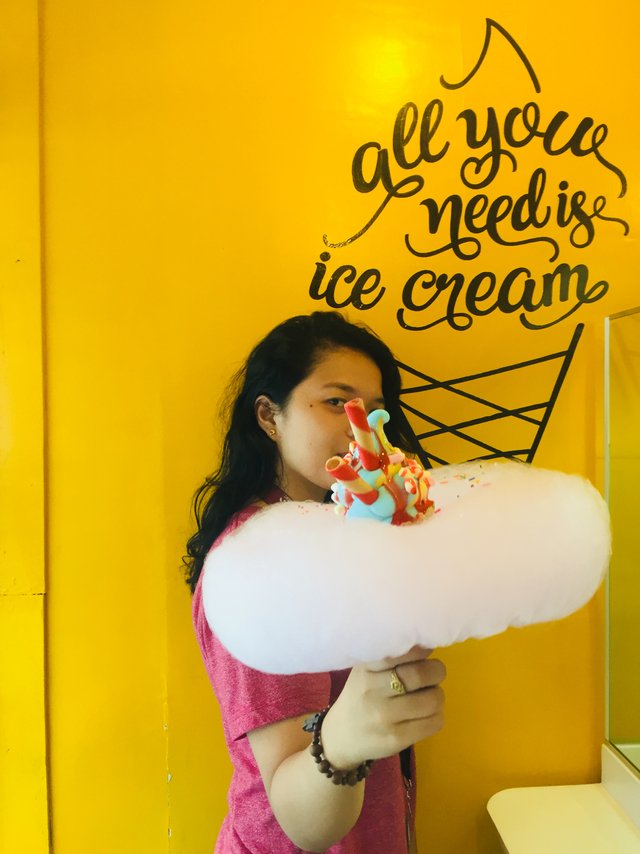 What makes unique in sugar puffs?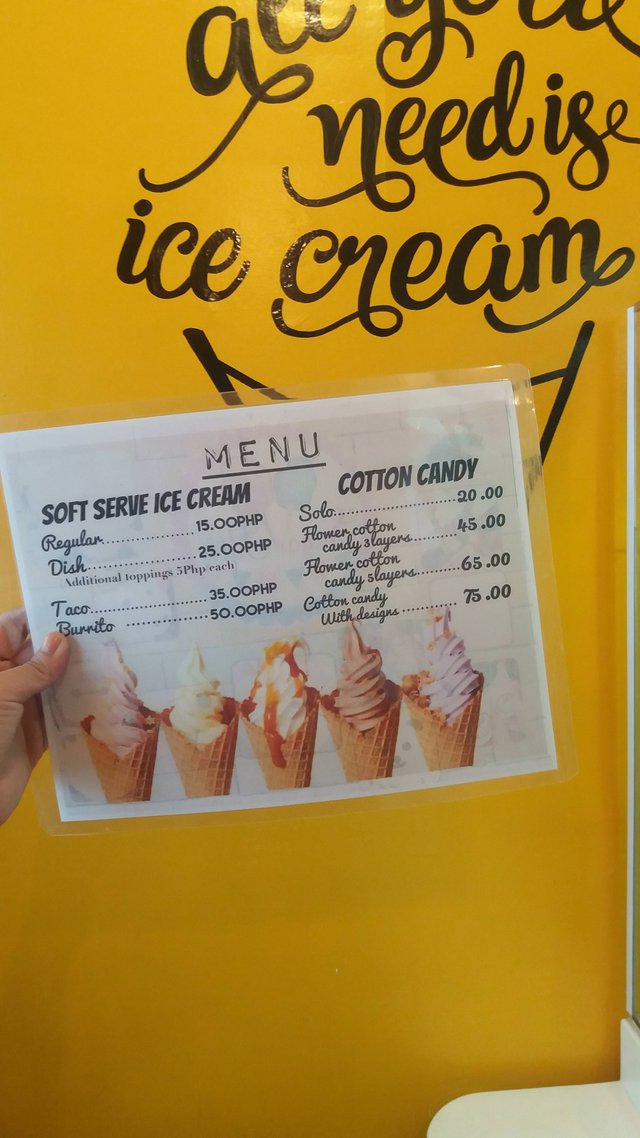 They will let you make your own cotton candy with a twist. You can choose whatever you want to design in your cotton for a very affordable price. Imagine all those thoughts as a young kid suddenly bring back up to life.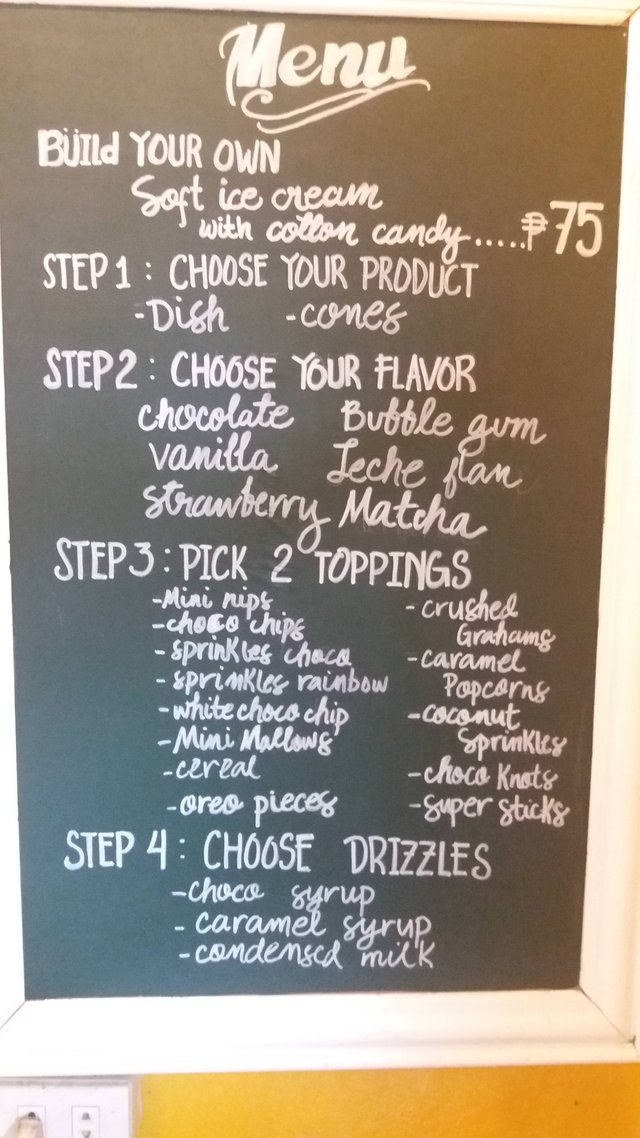 What they also offer is they let you BUILD YOUR OWN SOFT ICE CREAM WITH COTTON CANDY for only 75 pesos in which you can choose whatever you want. It is a series of step where you can choose your product, choose your flavor, pick two toppings and to choose your drizzle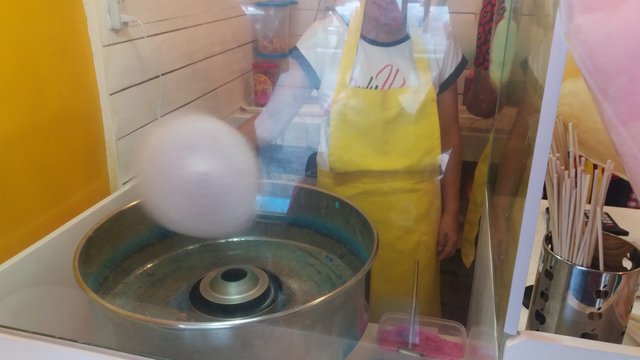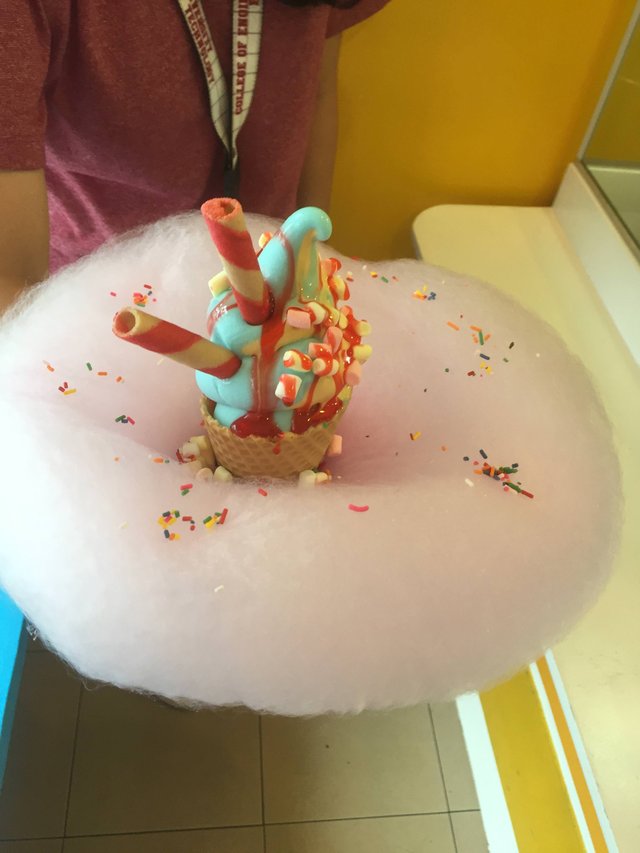 And what more do they offer?
Well workers here are very approachable and they really do well in servicing. I really recommend sugar puff to everyone. Where you can bring out the child in you and the hapiness with just a cotton candy but with a twist.