Soak 1 cup black gram and 3/4 cup kidney beans for 4 hours.
Cook in a pressure cooker for 30 minutes.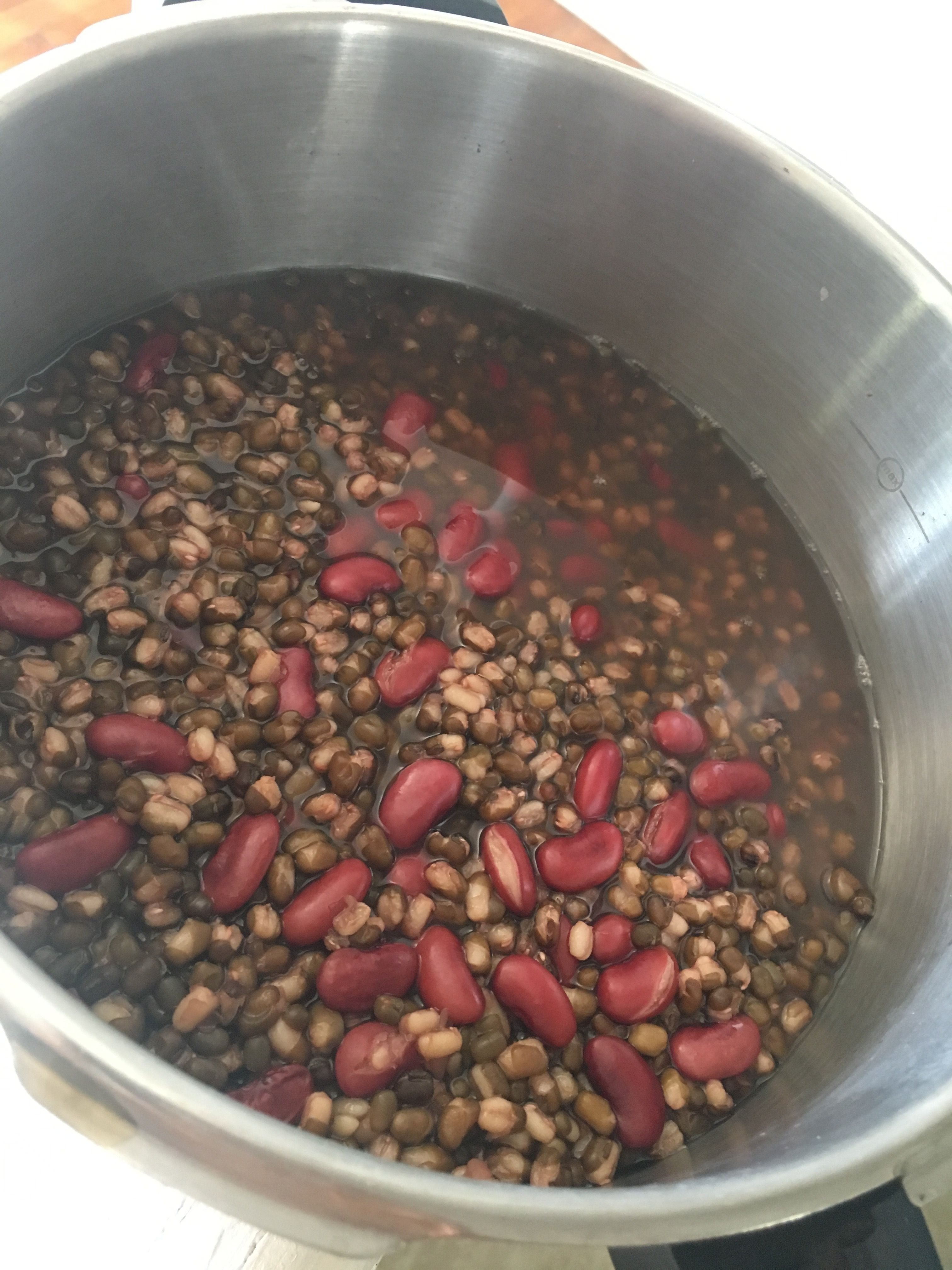 Fry ingredients with ghee or coconut oil.
Onion, garlic, ginger, hot peppers.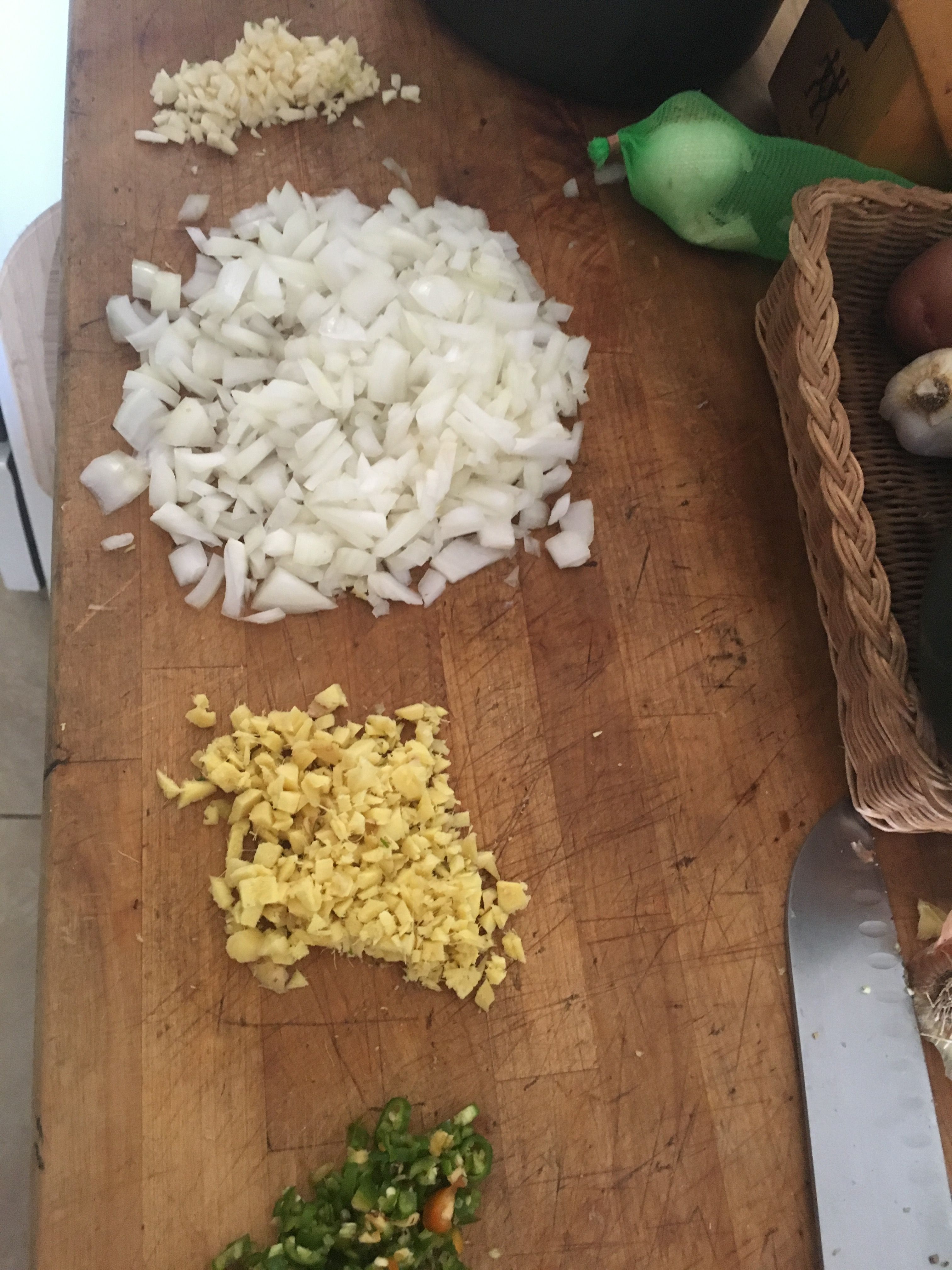 Tomato, turmeric, garam masala.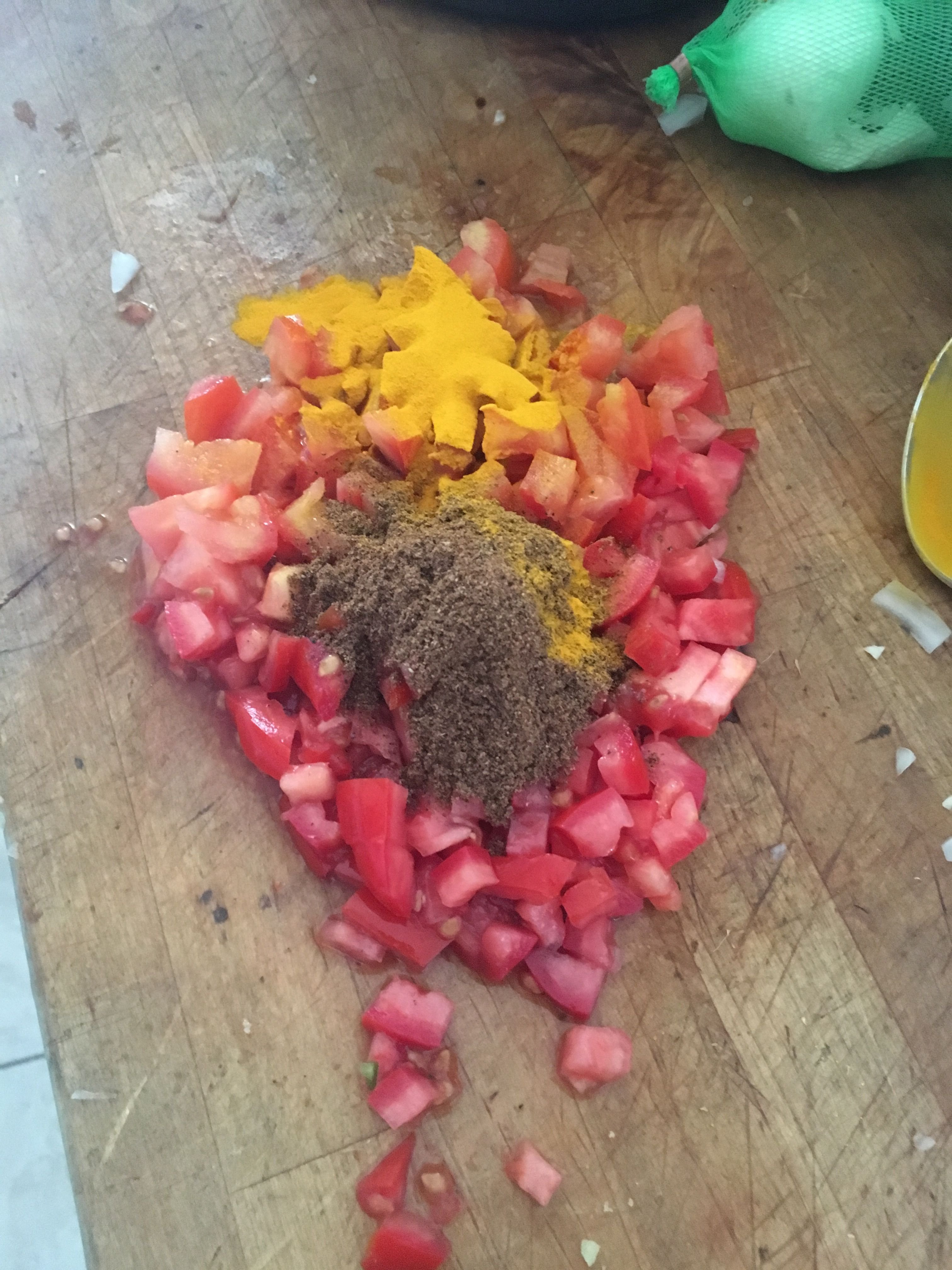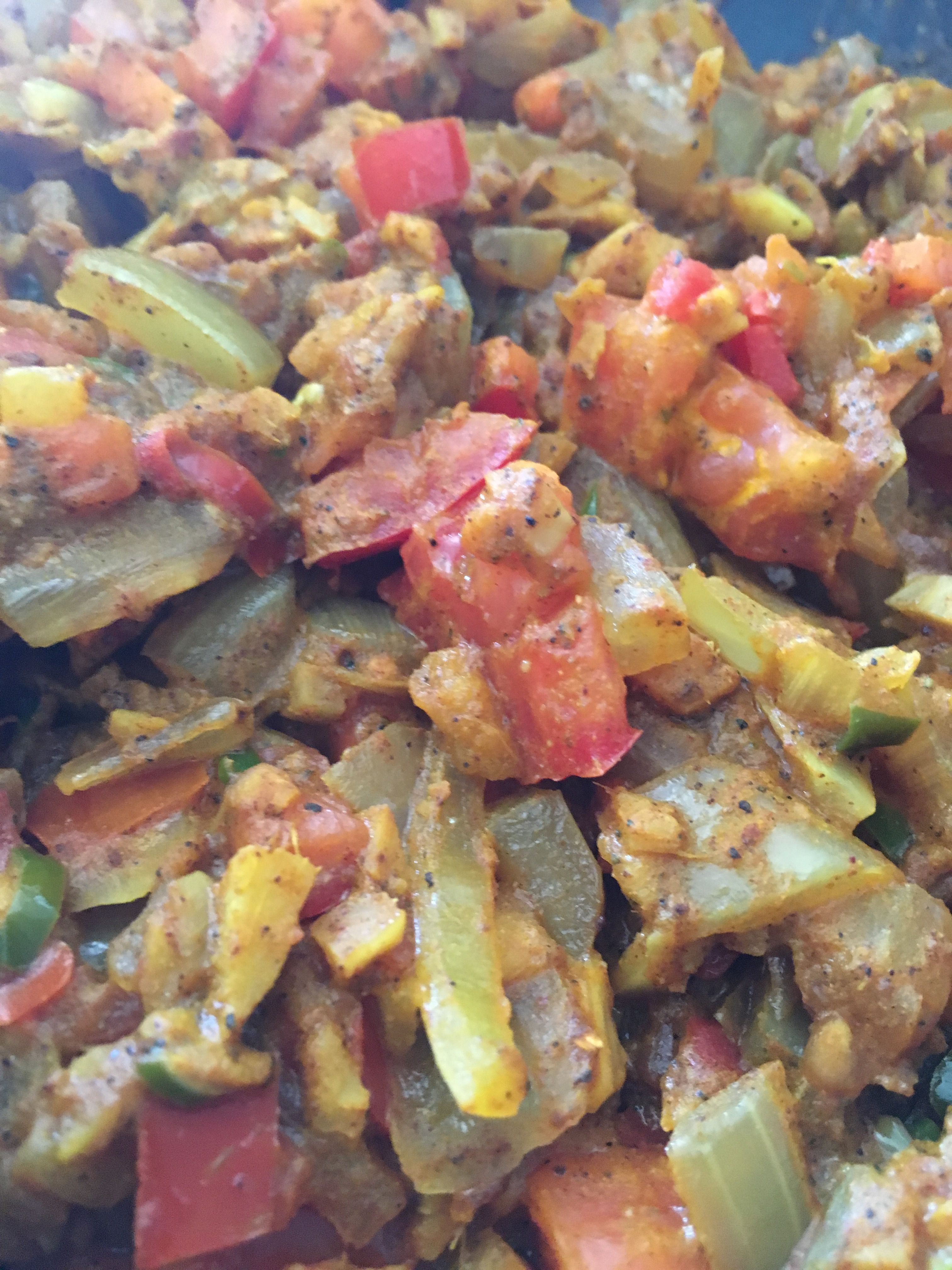 Combine lentils with spiced fry mixture and add a cup of milk, I used almond milk.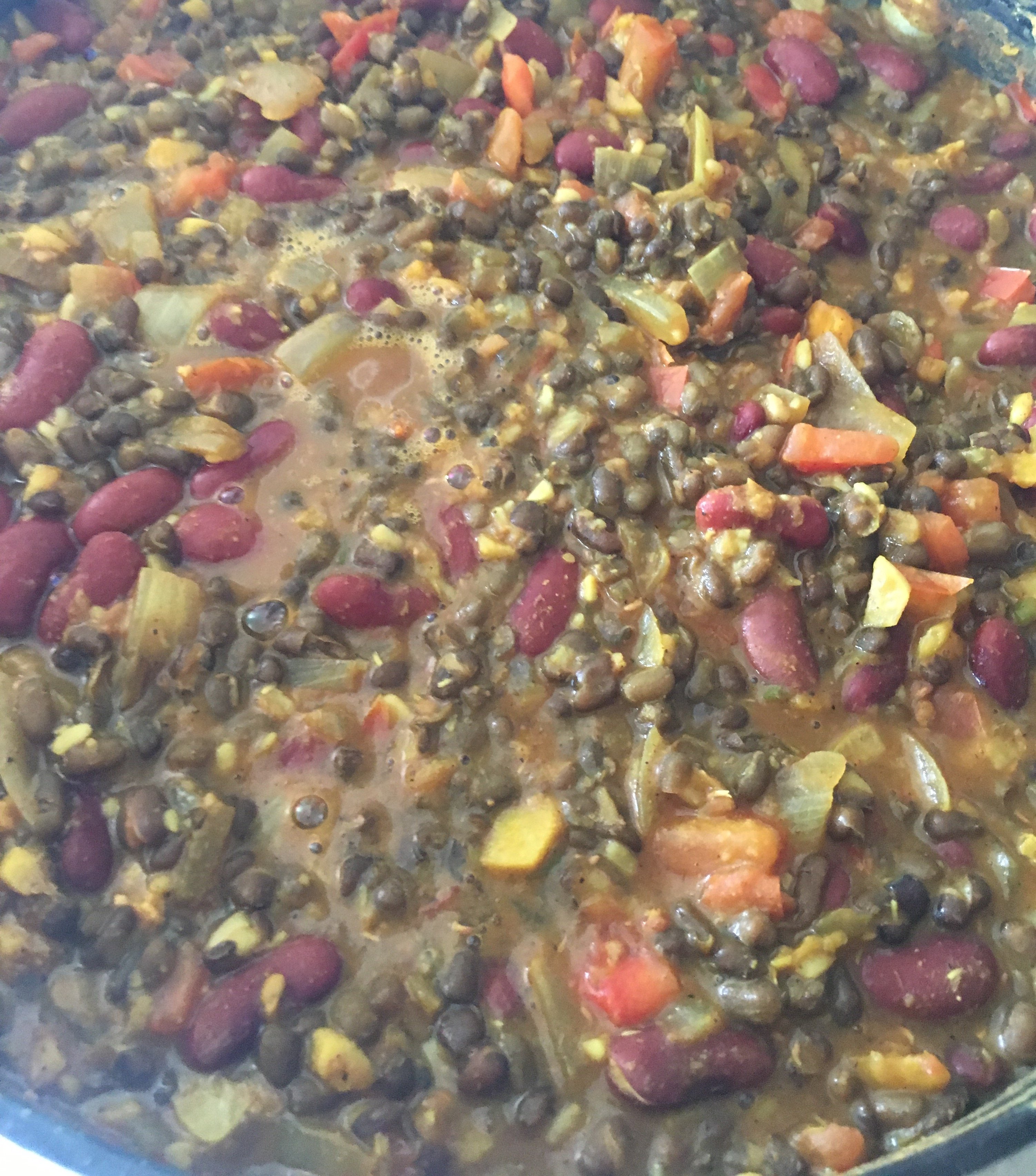 I like fresh bell beppers on top. Enjoy!