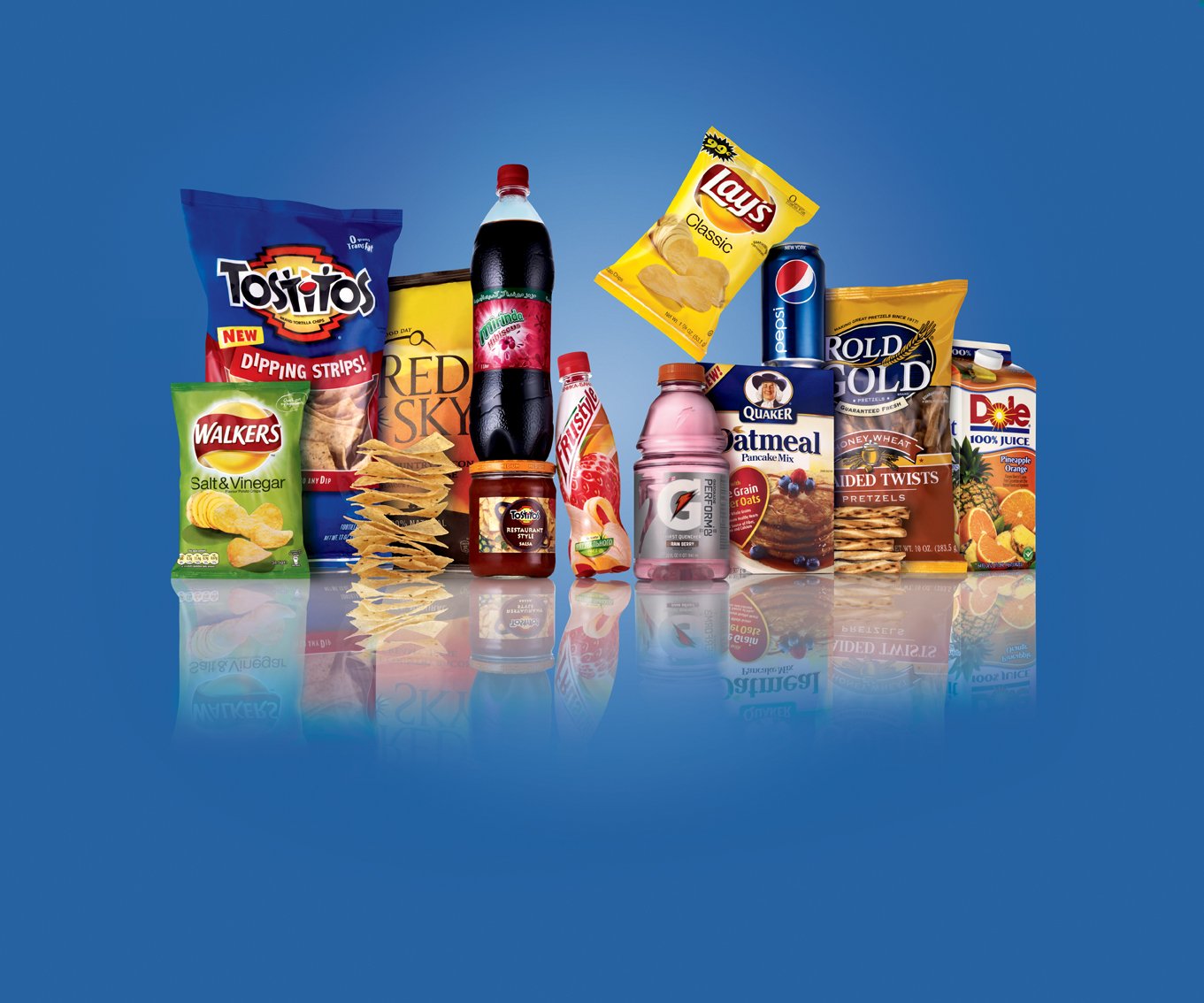 PepsiCo Chief executive, Indra Nooyi, says that the corporate giant would like to take a healthier direction in the market with its products, but the bulk of its sales still come from the unhealthy variety of chips that they provide. Consumers overwhelmingly are displaying more concern today in the market for their food and health choices, we can see this with trends like organic, non-gmo, gluten-free, and so on, but overall the people are still saying with their dollars that they want the chips.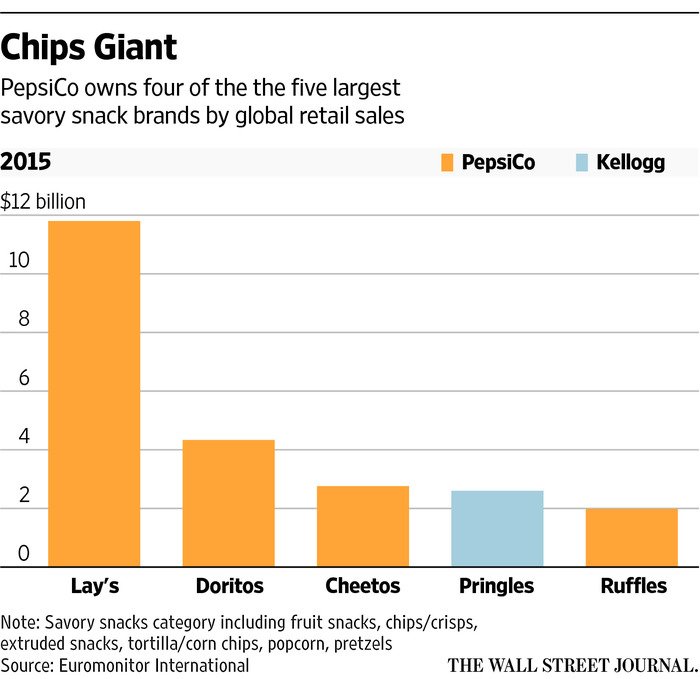 PepsiCo brings in billions of dollars every year in sales, and they are responsible for bringing us snack items like Lay's potato chips, Cheetos, Ruffles chips, Doritos chips, Fritos corn chips, and more.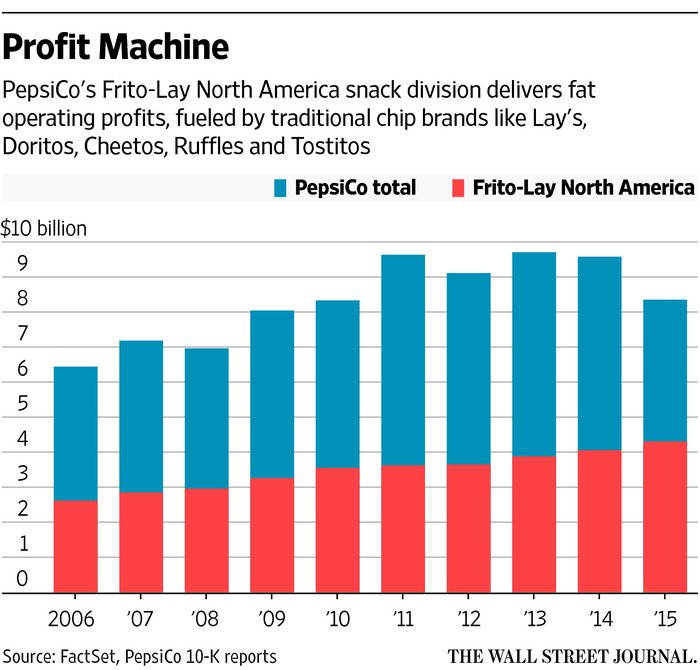 PepsiCo didn't make its sales goal for 2010 and they just recently announced their new goal this October that they hope to reach by 2025. Their main objective is to have their healthier alternative snacks that they offer, like Quaker oatmeal or the Naked juice smoothies, outpace the rest of the items in their snack portfolio. Despite their ongoing struggle to turn the corner to more healthy options, they've continued to do well and just this summer their stock set a record high. The consumers vote with their dollars and they continue to vote, by the billions, for the salty, high-carb, high-sugar, snack variety that PepsiCo offers.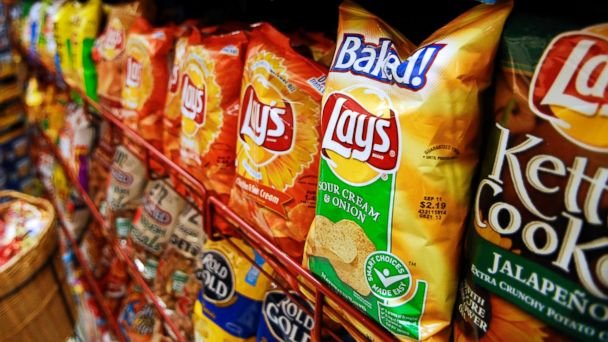 PepsiCo sells their products around the world and they have six global divisions. Although consumers still continue to be driven toward the chips, we can see that competition is growing fast in the market in the way of healthier choices. It will be interesting to see, if the health trend continues, how they adapt in the future and how they adjust to trying to make their items healthier for consumers; if that is what the consumers want. And if that is the direction that consumers push the corporations to go in, by voting with their dollars, then we will see other businesses in the market follow in this direction as well.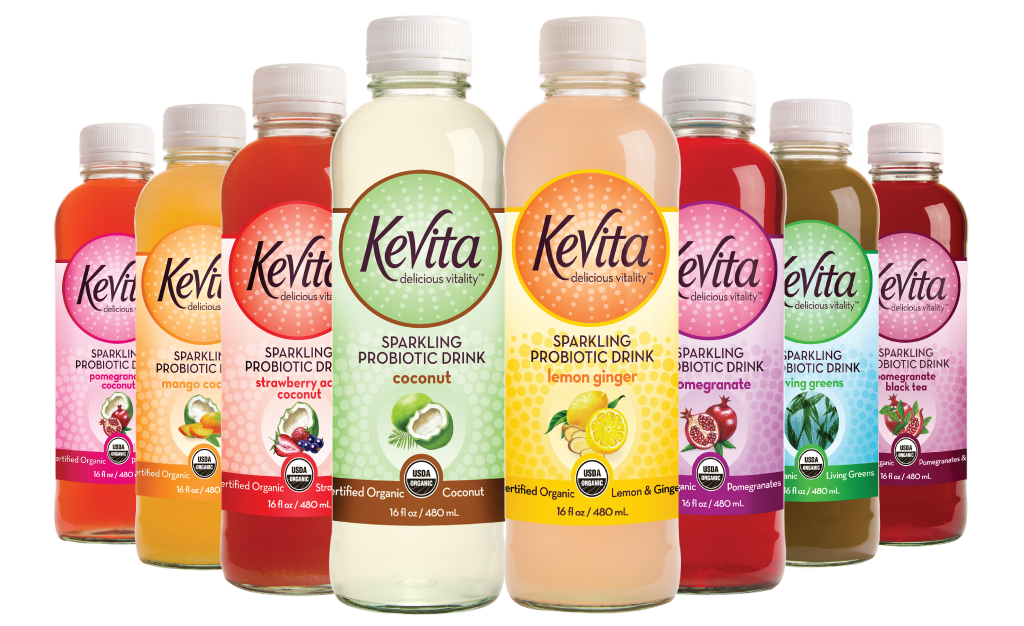 This year, PepsiCo also paid roughly $200 million in order to acquire KeVita Inc, which is a company that makes fermented, organic-certified probiotic drinks. And they also already provide a number of gluten-free options in their snack portfolio, as far as their most-popular brands of chips go.
Pics:
portugalmundial
FactSet, PepsiCo 10-K reports
WSJ
ABC
Sources:
http://www.wsj.com/articles/pepsico-wants-to-sell-healthy-food-consumers-want-chips-1481481896
https://en.wikipedia.org/wiki/PepsiCo
http://www.wsj.com/articles/pepsico-boosts-earnings-forecast-as-results-top-views-1475147351