Indoor Vertical Farm Capable Of Feeding More Than 180,000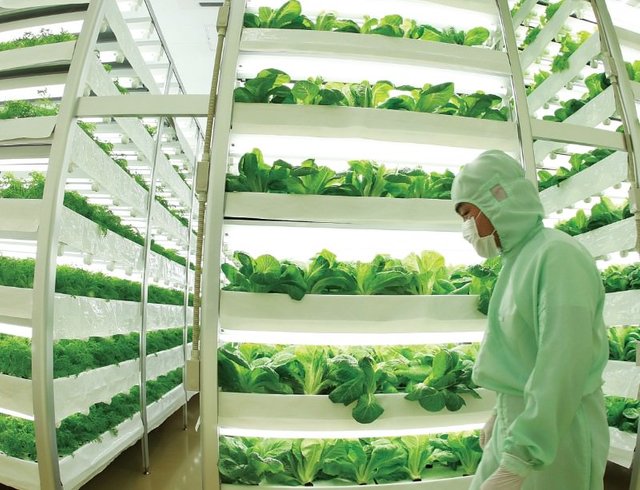 Vertical farming is regarded as being the latest development in the farming industry that is quickly gaining support from a growing number of farmers worldwide. Right now you can find numerous vertical farming projects that are currently underway in multiple countries: Germany, France, Italy, the US, UK, Singapore, and elsewhere.
One vertical farming agriculture startup that is quickly gaining a lot of support is Plenty, and the project has thus far raised hundreds of millions in funding. This indoor vertical farming startup is credited with recently having successfully conducted the largest agriculture tech funding round in history; Jeff Bezos happens to be one of the investors.
The company is now looking to open a second farm in the US that is going to be capable of feeding more than 180,000 people.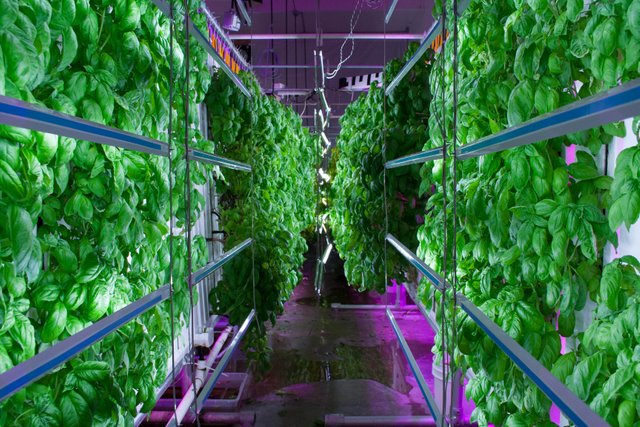 The vertical farming project, Plenty, has already tested growing hundreds of different kinds of crops. At the new facility, they allegedly plan to start off with growing a variety of leafy greens and then they will transition to growing things like watermelons, tomatoes, and other crops. The plan is to have their facility operational by sometime next year.
The crops that they are growing are grown without any sunlight and use LED lights instead. They also aren't grown in soil like traditional crops, instead seeds are woven into mesh cloth and grown without any soil. The crops get sprayed with a special nutrient spray and water; using aeroponics farming methods.
The vertical farming process enables the farmer to have a lot more control over the environment and crops. And there are an increasing number of farmers in the US, throughout Europe, and other areas, who are looking to vertical farming as an option over traditional farming because of the benefits that it offers.
There are now vertical farming projects taking place in a myriad of spaces, such as old fallout shelters, in old warehouses, and in shipping containers. This method is seen as being superior for farmers because it's
cost effective
and it allows for
more control
against bad weather and pests etc.
Industry experts have said that the growing demand from consumers for more GMO-free and organic foods is playing a crucial role in fueling the vertical farming trend; it's seen as a major driving force.
Some setbacks that they see for those who are interested in getting involved with this method of growing however, are things like the initial high cost of lighting and the cost for continued maintenance. However, despite those concerns, we can see that there are still many farmers who are opting to transition to this method of growing.
Plenty has been certified organic and they hope to be able to bring their organic products to market at a very competitive price so that it is as close to the cost of traditional produce as possible; giving consumers more options.

Pics:
via Australia Online Courses
via SavetheEarthcoop.com
Sources:
https://www.architecturaldigest.com/story/jeff-bezos-spending-millions-on-indoor-farming-startup
http://www.businessinsider.com/food-investment-vertical-farming-2017-8
http://www.businessinsider.com/vertical-farming-company-plenty-investment-second-farm-seattle-2017-11
https://www.whatech.com/market-research/agriculture/379618-22-cagr-expected-to-witness-for-europe-vertical-farming-market-during-2016-to-2021-according-to-new-research-report
Related Posts:
Construction On Shanghai's Hydroponic Vertical Farm Expected To Start This Year
https://steemit.com/food/@doitvoluntarily/construction-on-shanghai-s-hydroponic-vertical-farm-expected-to-start-this-year
Former Bomb Shelter Turned Into Underground Farm
https://steemit.com/food/@doitvoluntarily/former-bomb-shelter-turned-into-underground-farm
New Startup Enables Farmers To Sell Their Goods Direct To Consumers
https://steemit.com/food/@doitvoluntarily/new-startup-enables-farmers-to-sell-their-goods-direct-to-consumers