HOW TO: Pinangat
Hi everyone! I am back with another blog about food!
For today, I will be sharing to you guys an impromptu recipe which my mom did. I remember her doing this when we just got home from a trip in the province and we came home with hungry tummies.
Now this recipe is actually a VERY easy one and it is suitable for people who don't have all the time in the world to cook food for their daily meals. As this is an easy recipe, the ingredients are only a few and a lot of tomatoes! Here's the list:
1kl of fish (best with tulingan or galunggong )
about a cup of lemon juice (the green ones)
2-3 big red onions
about 15 big tomatoes (or more)
2-3 tbsps of oil
water
salt and pepper to taste
STEP 1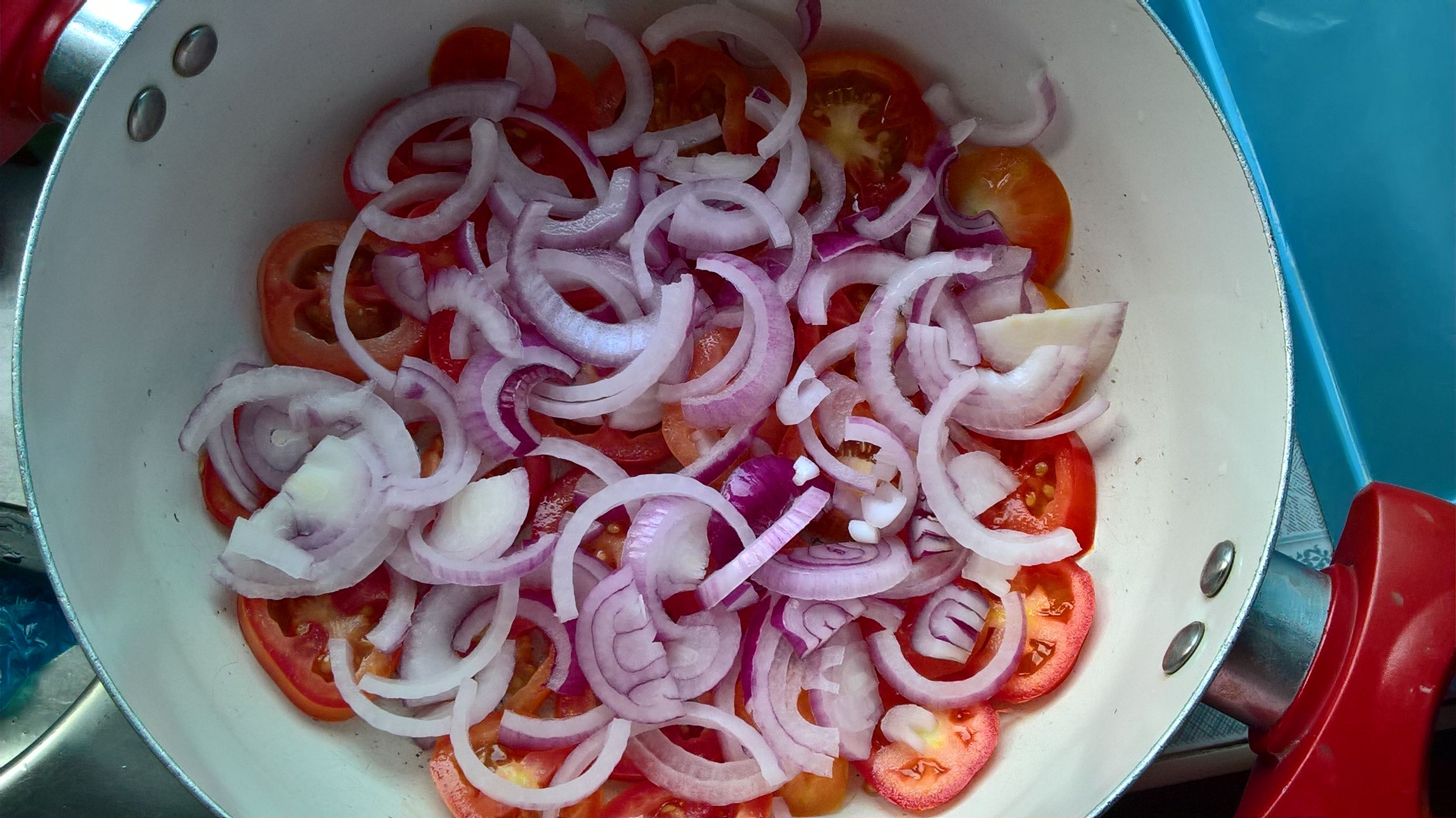 Put half of your tomatoes that's cut horizontally in the base of your pot. Line them carefully and as much as possible, make sure that you leave no space without a tomato. Then put on top of it your sliced red onions. You can slice your onions in any way you like and any way you prefer.
STEP 2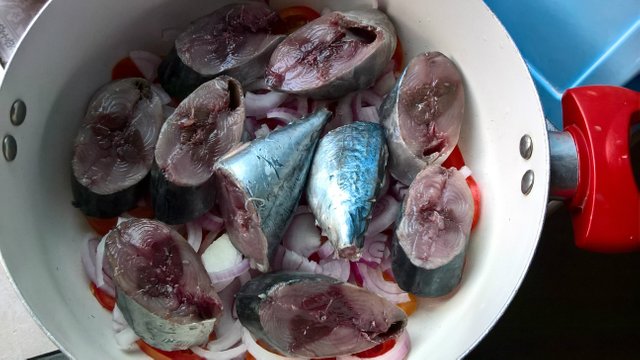 The next that goes into your pot is your fish. You can slice your fish in any way you want too just like your onions. Make sure you leave a bit of space from each other.
STEP 3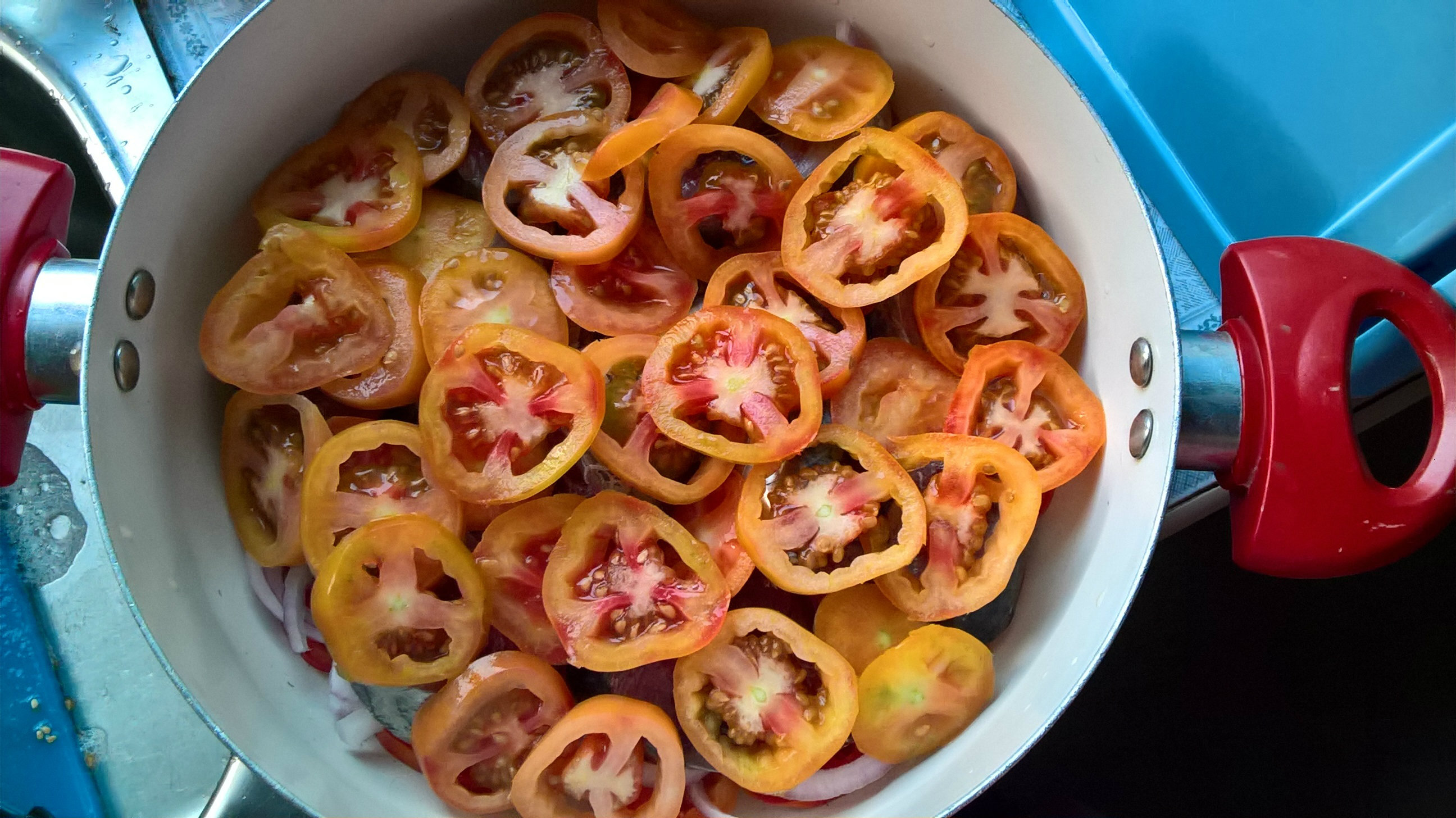 Put on the remaining half of your potatoes.
STEP 4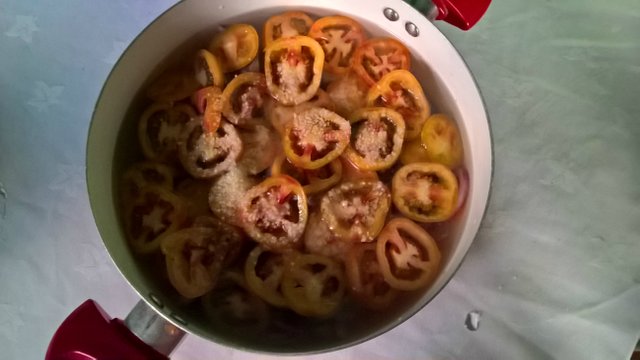 Put your lemon juice in the pot. Make sure you pour it in a circular way to evenly distribute it. Add about a tablespoon of salt and a little bit of pepper. Then add your water. Your water should be able cover the tomatoes on top. Bring it to a boil and let it simmer for about 15 minutes or so. You can adjust the taste before removing it from the stove and serving it. And make sure your tomatoes are tender already.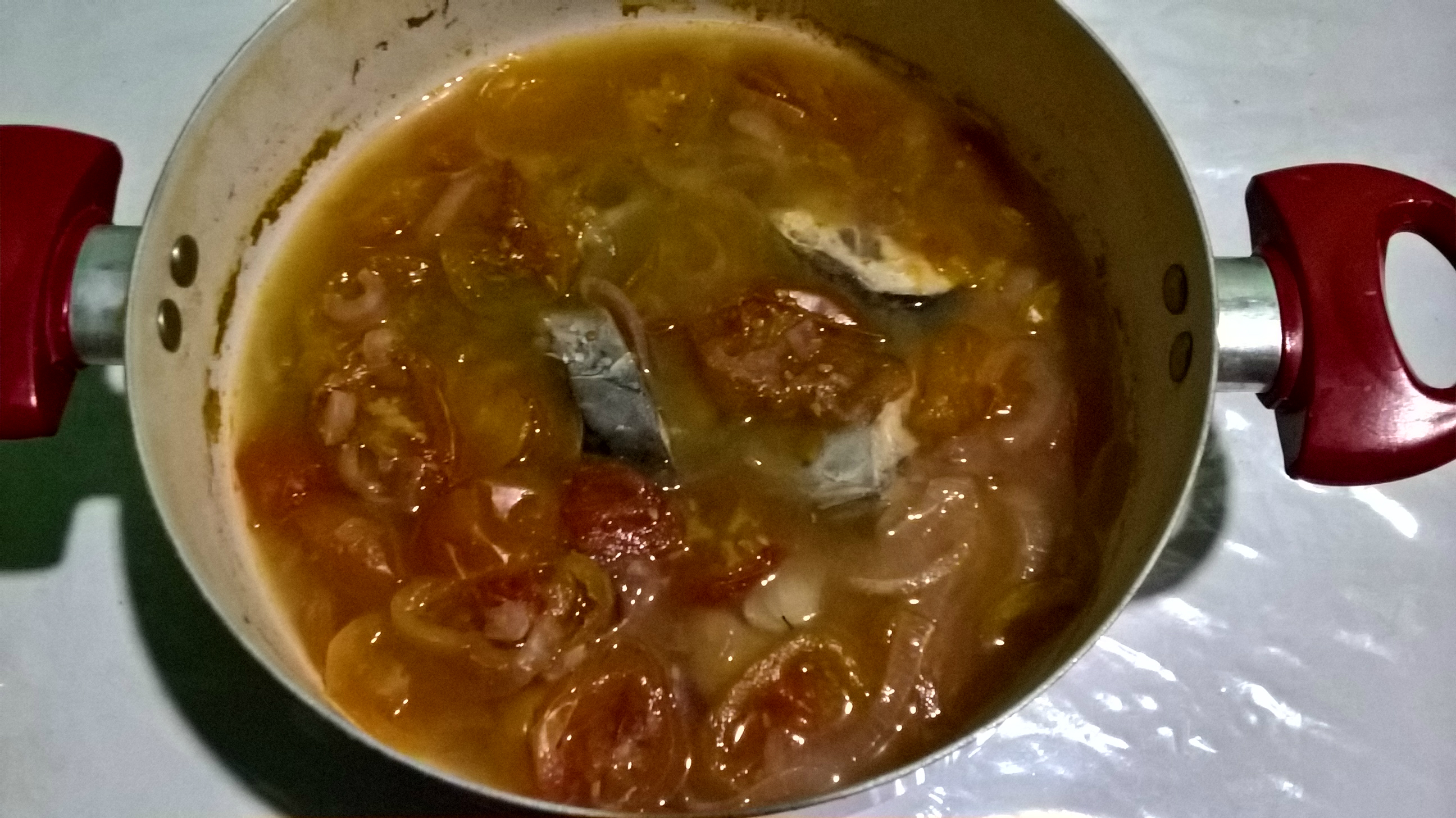 Here's the result! It's a delicious viand and can last for up to week on your tabletop. That would be all! Till next time!
Photos taken with a Nokia Lumia 550.