Hey steemians!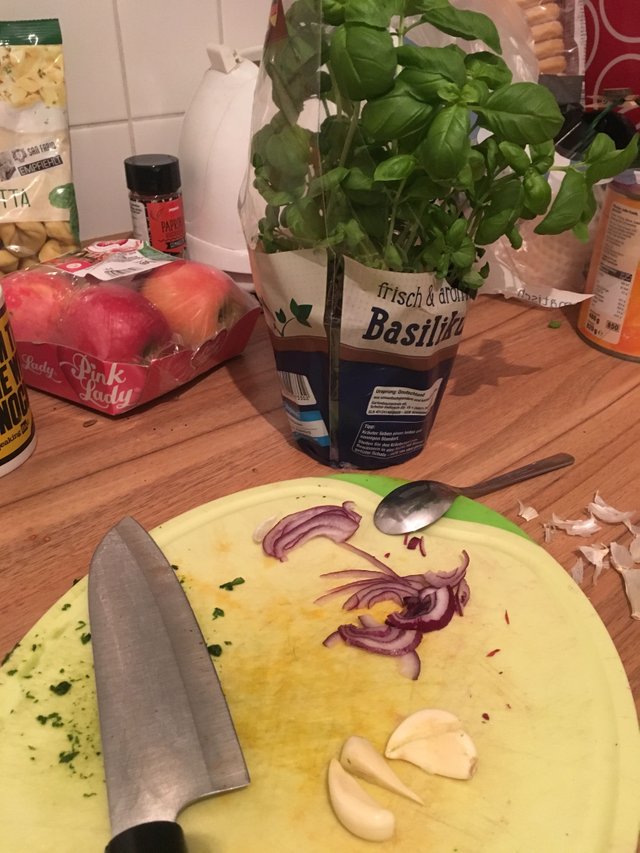 yesterday evening we had a simple but delicious meal.
Just cut a few tomatos and roast them with some oliveoil. Add some onions, basil and garlic. Let it simmer for some minutes and add some milk oder cream.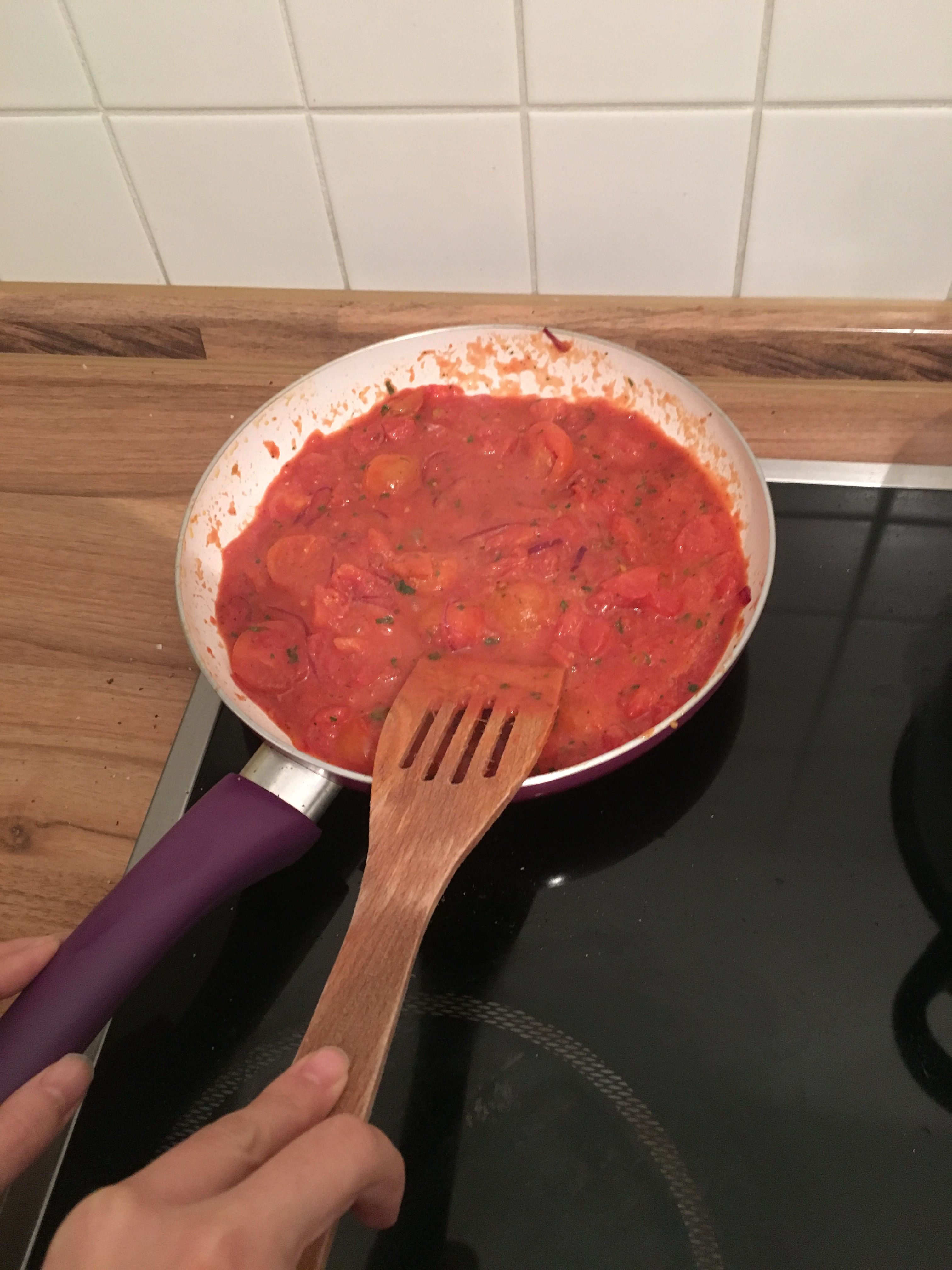 Now you just have to seas it with seasalt and pepper...boil some pasta or tortellini and that's it!
Very simple, but fresh meal.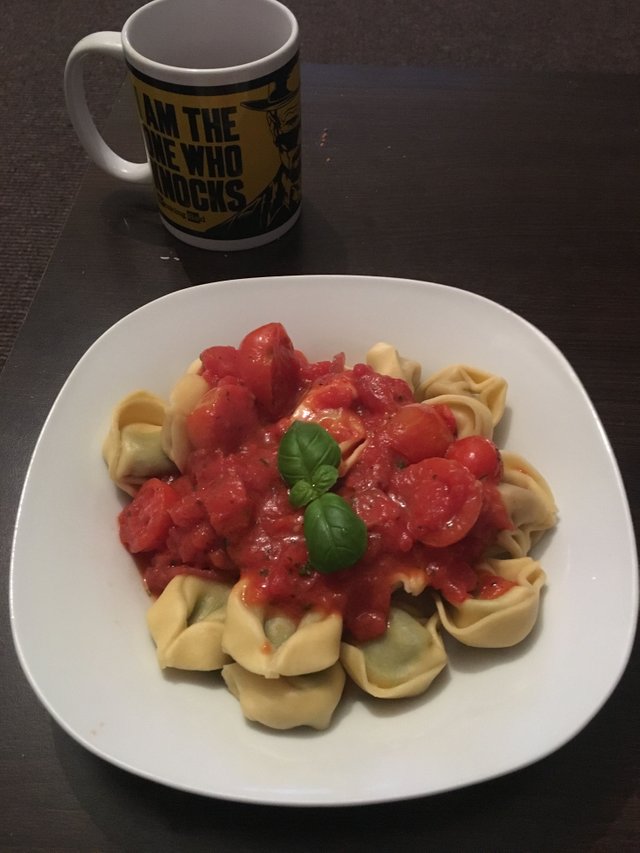 Hope you like it.
Just try it, cooking is not rocket science ;)