My fvrt food
The incident happened a few days later from the sea. One day the driver boy came and pleaded,
One day my family will suffer. Eat two fat rice.
Hey, do not worry. Last time you put shame. There is no question of going to your house. Start cooking, no matter what.
You can not actually empty the refrigerator.
Hey, who is telling you to shop without permission?
There is nothing different yet.
Shame is standing in the mouth, that is to say.
The family is shocked to go home with the family. Table filled with food in which the cow's brain, tongue and liver They have three brothers sacrificed. That is, in exchange for the meat of my own body, that special part of the cow has saved me for six months in his small refrigerator's dip. Perhaps he will hear from our own discussions in the car, my weakness towards those three parts of the cow.
With chicken, fish and some fruits. On returning from farewell, the rest of the remaining 3 dishes filled with a tiffin carrier and placed it in the car. We did not listen to any request. He or his family did not agree to eat these 3 dishes. I will have to eat at the rest of the house.
It is very difficult to bear the burden of love. Without my mother or wife, no one else would accept it. I started the car in the eyes of tears.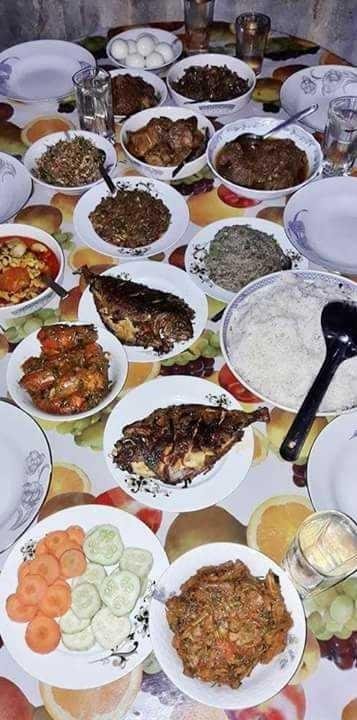 For the people who missed the last dawn episode,
Last year and the boy dropped out of a big shame. He invited his family to his house. It was not known at that time that it would be so big organized to feed rice. Breakfast before dinner - Chicken Fry, Biff Roll, Potato Chop, Pudding, Pita. Dinner - Chicken, Mitton, Biff, Shrimp, Magraj, Rupchandra Fry, Egg, Shooty, Mixed Vegetable, Lotti Shutki, Shim Beas, Salad, Coke with Shing Fishes. Then again after dinner, grapes and oranges. All arrangements of extraordinary tastes. 5 They suspected whether they would get so much hospitality at the hotel. I scoffed, I do not give any item to the girl's jamai.
The boy has spent half his wages. There is no small plush room on the wall, the plaster on the wall. Dining room in one room and dining / kitchen in another room. 5 member family. Those who do not fit on the bed, sleep on the floor next to the kitchen The truth is, when I invited him I did not cook so many items. Although the house is small, his heart is very big.
There are so many people around us who love us silently but we do not care about them. Even though these love are not acquired either way. The value of hard work, the dangers of being beside themselves, and the behavior of the people, comes back to interest. Then it is a matter of luck to get such love.